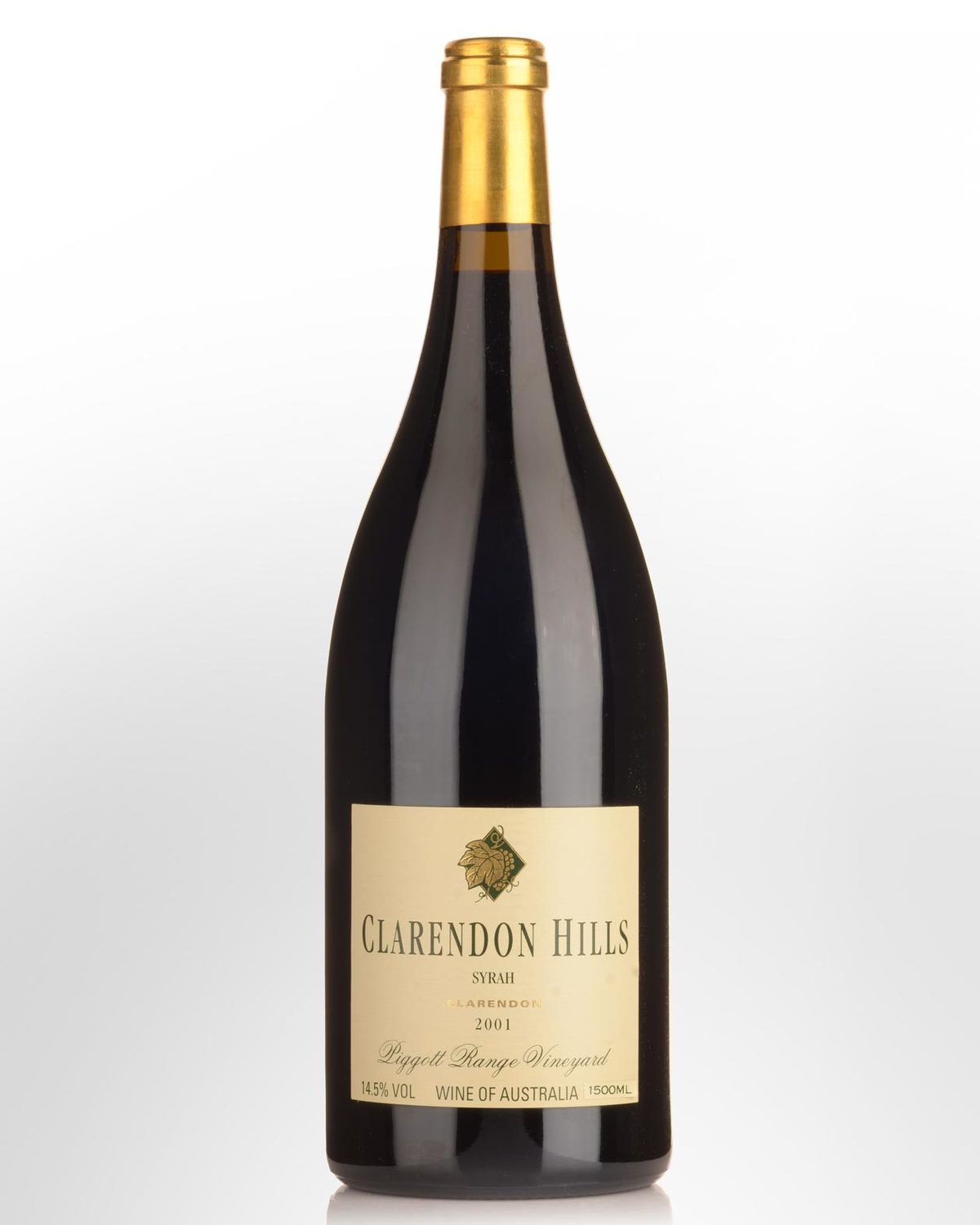 2001 Clarendon Hills Piggott Range Vineyard Syrah (Shiraz) Magnum (1500ml)
Clarendon, South Australia,
AUSTRALIA
Cellar:
10 - 15 Years (2012-2017)
The Piggott Range vineyard vines are 25-30 years old, and are planted in rock and shale, with only 10-13 mm top soil. The vine roots work hard to establish themselves and force their way downwards between cracks in the rock and shale to find water. The yields are extremely low at one tonne per acre. The Piggott Syrah is matured in 100% new French oak barriques.
Tasting Note: (Tasted early 2000s) Totally opaque black, purple, crimson colour. Superb lifted nose, even more intense than the previous wines. Lifted notes of plum concentrate, blackpepper, spice, blackberry, violets and earth. A sniffers paradise! The palate overwhelms. This is concentration plus, and its hard to believe that the Astralis could surpass this flavour profile. Concentrated flavours of liquorice, blackberry and spice, with a degree of voluptuousness that is almost too much to handle – a sensuous overload. Roman describes this wine as the complete deal 'steak, eggs and cigar', one could add sex to that description as well. Layers of strong liquorice, spice and blackpepper followed by a hint of earth and subtle toasted oak. Fine firm tannin structure.

Alc/Vol 14.8%