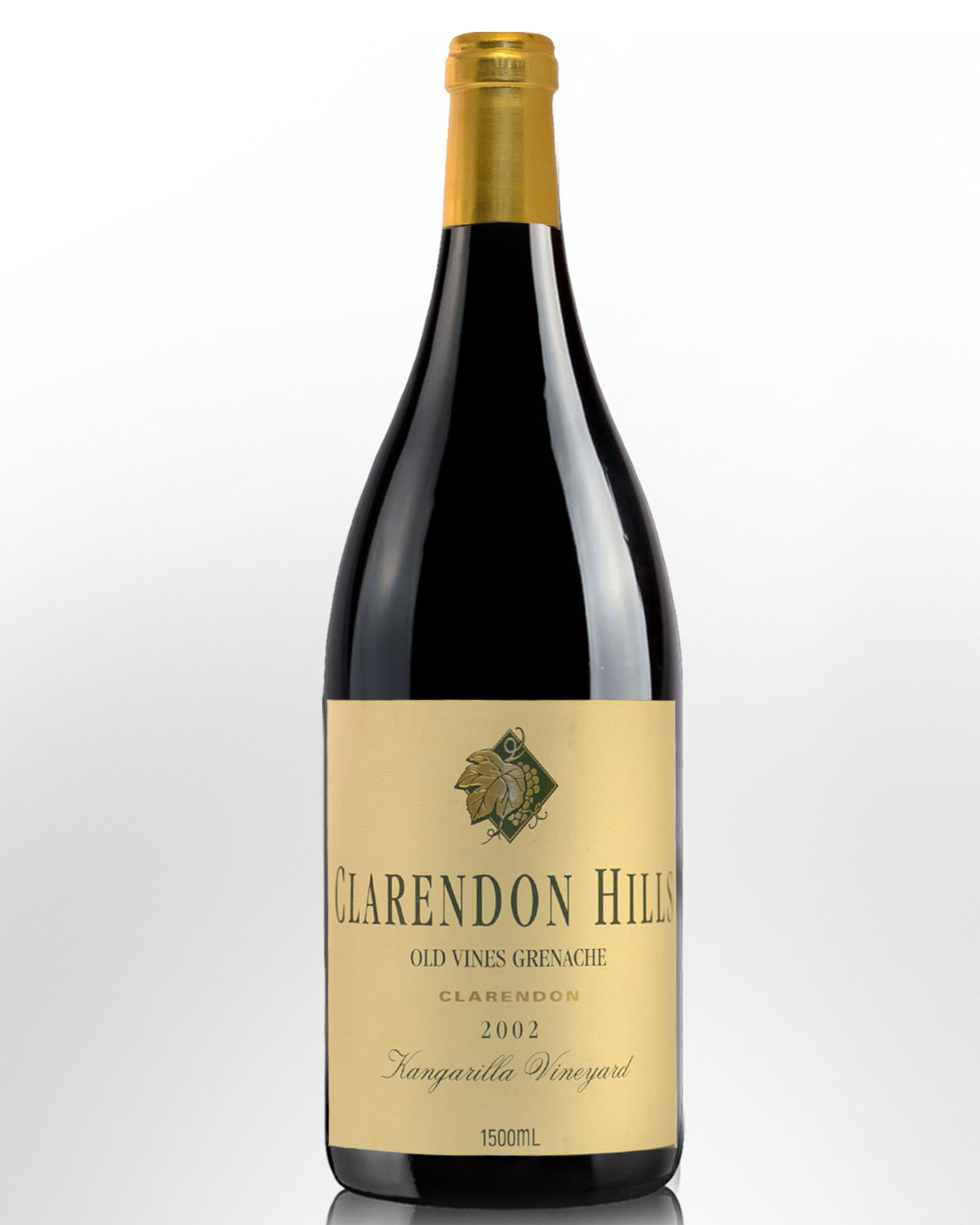 2001 Clarendon Hills Kangarilla Vineyard Grenache Magnum (1500ml)
McLaren Vale, South Australia,
AUSTRALIA
Cellar:
8 - 10 Years (2010-2012)
Robert Parker has gone into raptures about this wine and it's easy to see why. The wine is an explosion of flavour, and has a degree of voluptuousness about it that is rarely found in any wine. If Dolly Parton, on a scale of one to ten, is rated a ten for size, then this wine has to be a fourteen or fifteen out of ten! The concentration of flavour in this wine is incomprehensible for Grenache and is more Shiraz like in it's weight & structure yet it retains very strong pure Grenache flavours.
Tasting Note: Very deep crimson mauve purple colour, vibrant with youth. The wine is already perfumed despite the wine only recently being moved from cask to blending tank. Superb aroma of violets, raspberry and liquorice. The palate flavour explosion is unexpected from the nose and instantly encases every corner of the mouth with superbly ripe fruit. The texture is luscious, salivating with flavours of blackpepper, liquorice and spice – a total concentrate which hangs onto the back palate and refuses to be moved – it just stays and stays. The tannins are velvet smooth and in perfect harmony with the voluptuous fruit flavours. The wine is a wonderful expression of the vineyard creating a sense of purity of style that is going to be difficult to replicate in the following two wines – well at this point in the tasting that is the impression.
Cellar 8-10 years. (2010-2012)
Alc./vol. 14.9%
 Click here to read more about the McLaren Vale wine region.