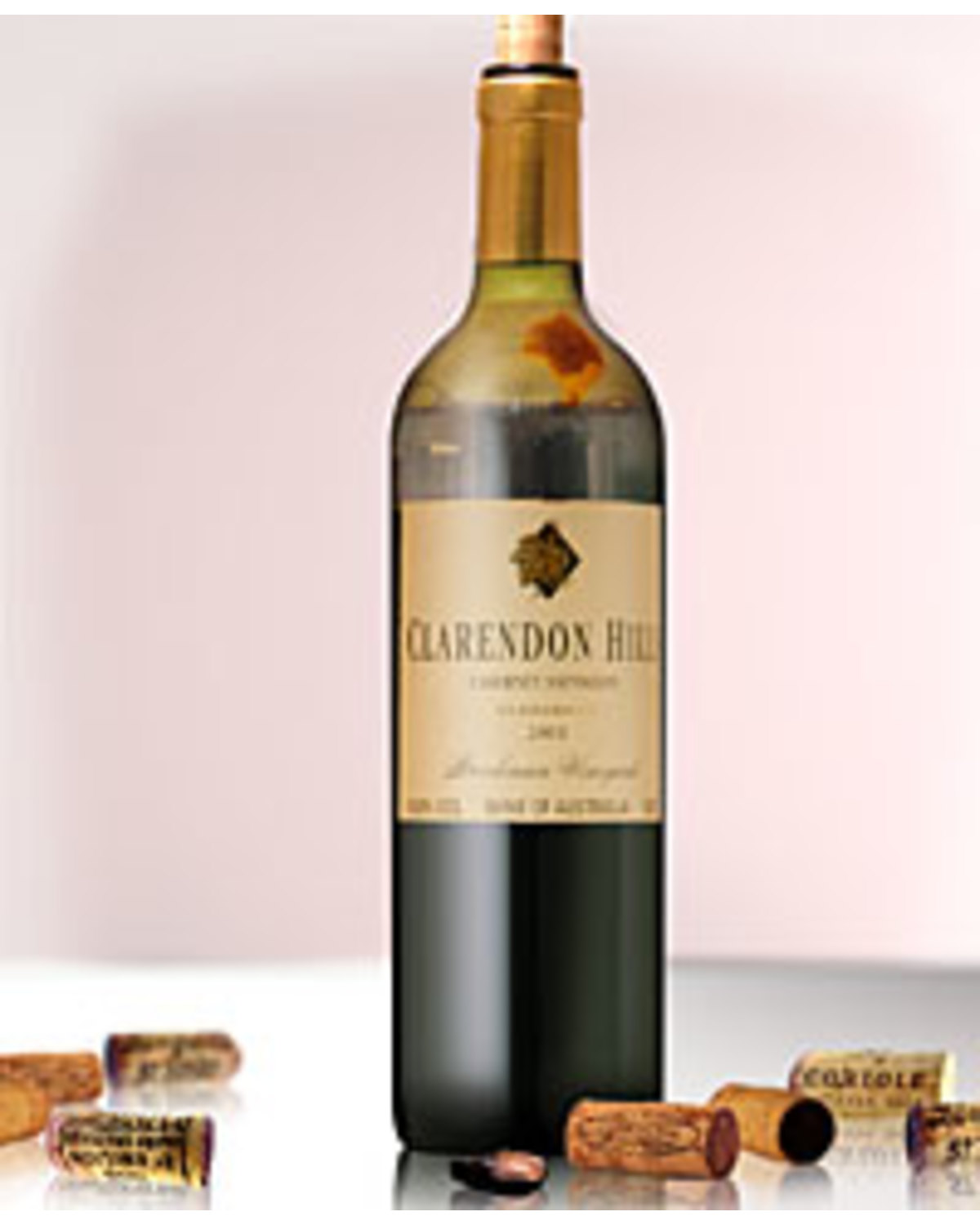 2001 Clarendon Hills Brookman Vineyard Cabernet Sauvignon - Museum Release
Blewitt Springs, South Australia,
AUSTRALIA
Cellar:
Drink now - 5 Years (2010-2015)
Clarendon Hills has built a global reputation for its Syrah and Grenache, with the best examples commanding large dollars, and justifiably so. However, over the years the line up has consistently revealed three bargains, with one absolute bargain, and they were all Cabernet Sauvignon. It's hardly surprising that the Cabernet Sauvignons have been passed over in favour of Syrah and Grenache - after all it's the latter varieties that McLaren Vale generally does best with.
Roman Bratasiuk again proves the point that with the right terroir, old vines, and the right viticulture, exceptional Cabernet can, and is, being produced.
The vines were planted in 1940, and are the old Reynella Cabernet clone. These clones were originally sourced from Chateaux Lafite in the 1840's and bought to Australia as cuttings. "So what?", you might ask, but there is significance in this fact. The 1840's cutting are pre Phylloxera, and consist of the original Lafite vines, prior to planting post Phylloxera with more resistant, and less flavour filled clones. What Bratasiuk has done with these old vines is take us back to the flavour experiences of the 1800's, and moreover his winemaking techniques remain 'Old Time French'. As with all his wines, fermentation takes place with wild yeast strains which add layers of complexity to the Cabernet. The wine has been matured in 80% new and 20% one year old French barriques. The yields are between 2 and 2.5 tonnes per acre.
Retasted November 2010:
The Brookman Cabernet displays an opaque, dark red colour, with deep, dark brick red hue. Perfumed aromas of violets, blackcurrant and cedar, followed by some spice and earthy leather like end notes. The palate shows slightly more richness and a touch more weight than the 2001 Sandown. Evolving very gracefully with flavours of blackcurrant and spice to the fore, with a cedar background and some cigar box characters making an appearance on the back palate. Fine grained tannins, superbly integrated with the fruit and very long aftertaste of cedar, blackcurrant, spice and earth.
Superb drinking now but it also has at least another 5 years left in it (2010-2015)
Alc 14.0%
First Tasted July 2002:
Bratasiuk regards this wine as a parallel with Ducru Beaucaillou. Opaque purple black colour. Superb nose, with distinct Bordeaux lift and expression. Superb aroma of cedar, blackcurrant and spice. The palate is a delight, with wonderfully ripe and concentrated blackcurrant flavours. Absolutely no hint of leaf or mint – this is beautifully ripe sweet fruit. In the background the cedar oak and spice merge to produce the impression of a complete wine. The mouth feel is generous, reflecting the warm vintage. Outstanding depth and persistence. Fine, firm tannins, yet perfectly balanced followed by a very long spice and blackcurrant aftertaste.
Cellar 10-15 years (2012-2017)
Alc/Vol: 14%
98 Points