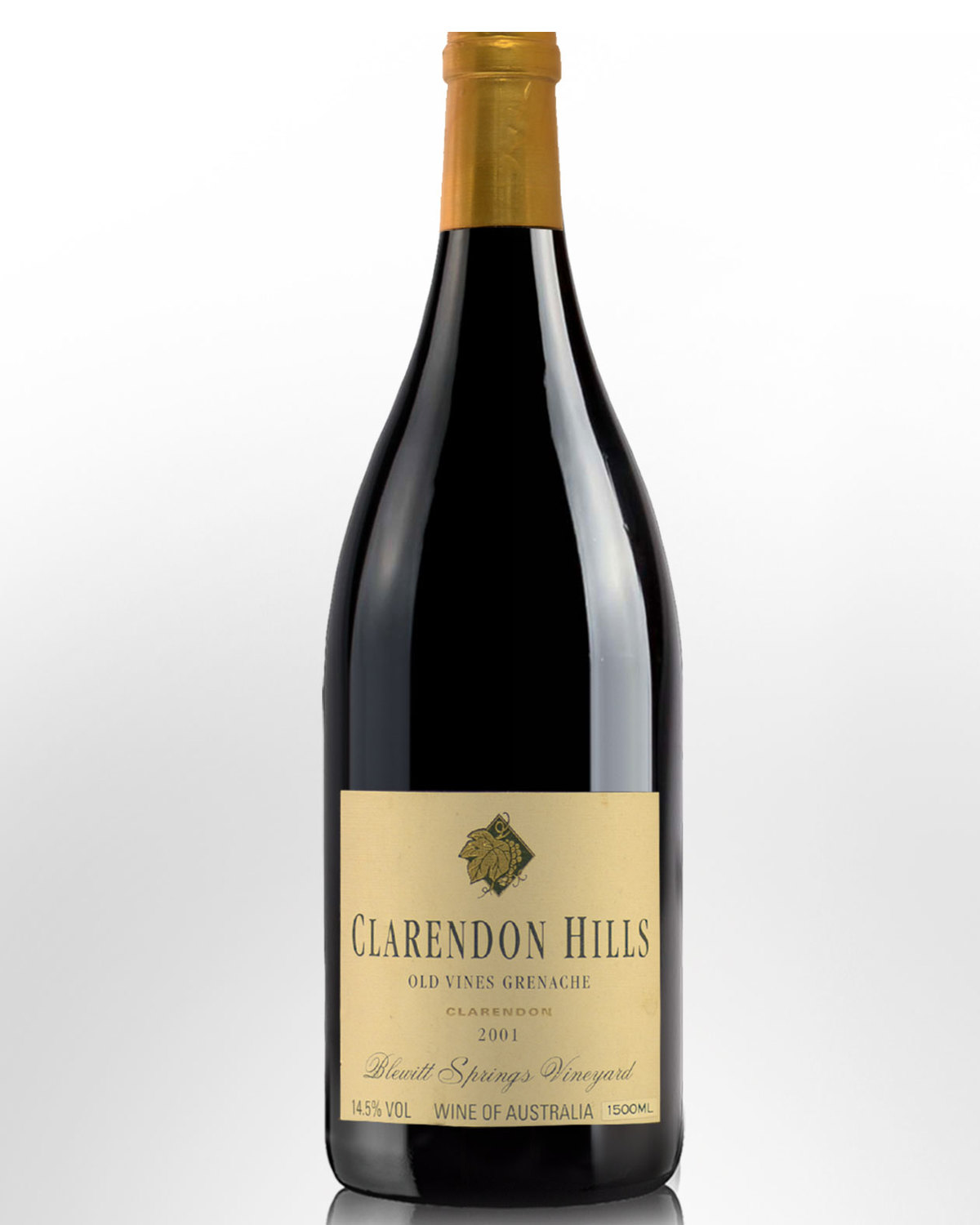 2001 Clarendon Hills Blewitt Springs Grenache Magnum (1500ml)
Blewitt Springs, South Australia,
AUSTRALIA
Cellar:
5 - 8 Years (2007-2010)
The Blewitt Springs Vineyard is the original source of Grenache for Clarendon Hills and has traditionally being referred to as the Dolly Parton of the Clarendon Hills Grenache collection. It was certainly the case before the extraordinary Kangarilla Grenache appeared. The 2001 vintage conditions were amongst the hottest experienced at Clarendon Hills and the Grenache thrived. Cropped at around 2 tonnes per acre the wine has been made and handled in the same way as the previous Grenaches in the collection.
Tasting Note: The colour of this wine is fantastic with very deep crimson mauve purple clinging to the glass. The nose is a touch subdued, but as with the other Grenache wines it has recently been moved from barrel to tank awaiting bottling. The nose displays spicy notes followed by hints of pepper, raspberry and earth. The palate flavours explode in the mouth displaying powerful Clarendon Hills concentration of flavour. The flavour profile is almost Shiraz like, except that voluptuous raspberry flavours are evident. The liquorice, blackpepper and spice back palate flavours are outstanding and have remarkable persistence. The palate weight does not quite match the Kangarilla Grenache, on a comparative basis, however that's nothing to despair about. Fine grained, perfectly balanced tannins with exceptionally long blackpepper, spice aftertaste.
Cellar 5-8 years. (2007-2010)
Alc./vol. 14.5%