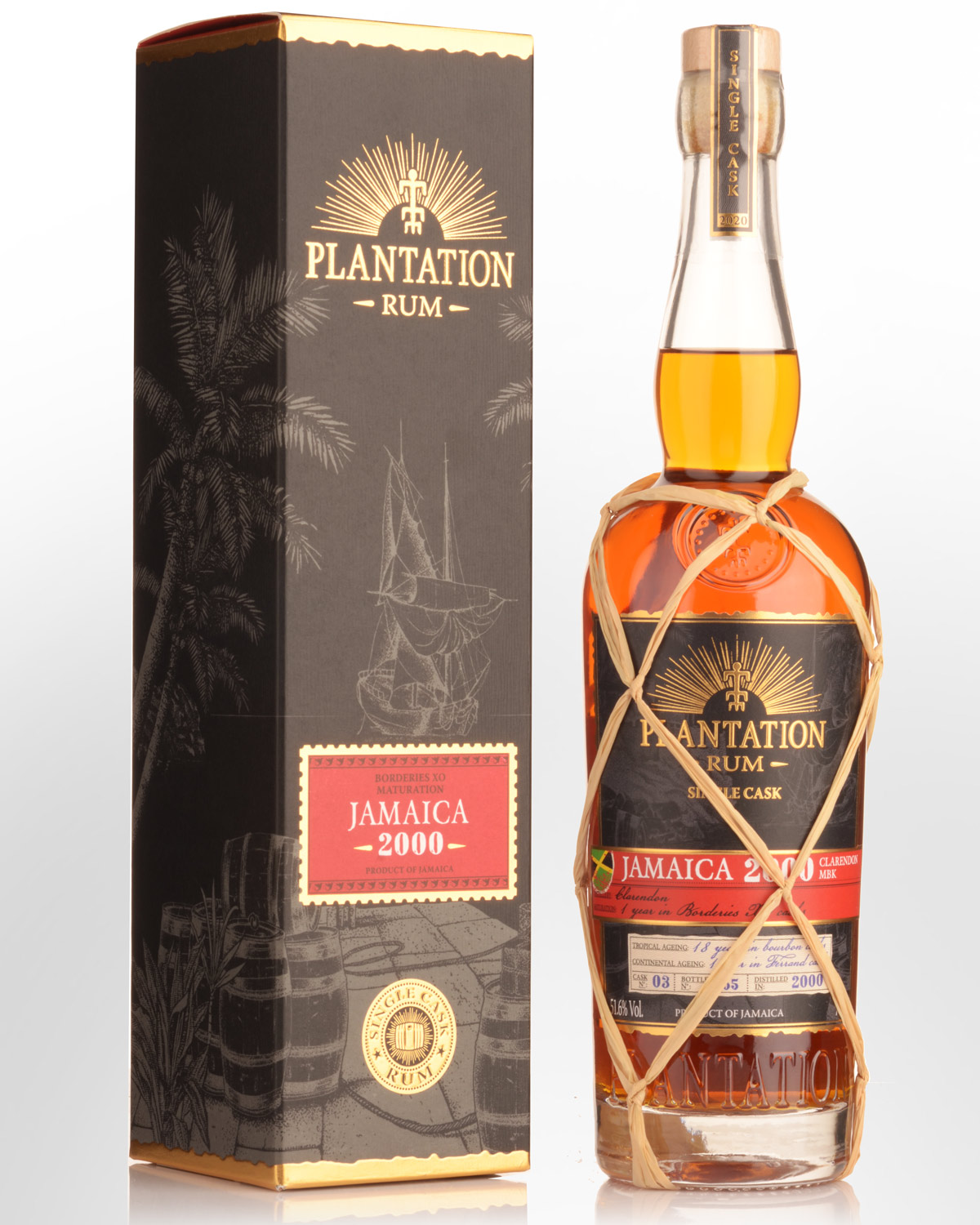 2000 Plantation Single Cask Jamaica 19 Year Old Rum (700ml)
JAMAICA
According to at least one blogger, unlike the majority of Plantation's bottlings, this one is a drier style. Molasses based and produced at Jamaica's Clarendon Distillery via a pot still, it spent 18 years in bourbon casks followed by one year in 350 litre Ferrand casks that previously contained cognac from Borderies. These casks bring added sweetness along with rancio and flower notes. For those interested in the numbers, they are: 1251 g/HL AA; Esters : 256 g/hL AA and a final ABV of 51.6%. It comes labelled with Clarendon's 'MBK' marque accordingly.
Built in 1949, the Clarendon distillery is one of the Caribbean's newer producers, built back in 1949 when it was running a single pot still built by Louisville, Kentucky coppersmiths, Vendome. Since 2009, it's been joined by a second, larger pot still of Indian manufacture and a modern five-column still. While National Rums of Jamaica has a 73% share, the remaining 23% is owned by their biggest customer, Diageo, who reserve the majority of Clarendon's output for their Captain Morgan and Myers's brands.
Notes from Plantation... Nose : Mango, passionfruit, Mirabelle plum, jam, heady flowers as lilac and lily of the valley, brandy tones. Palate: Very intense on the fruits, from acidulated plum to ripe pineapple and banana, light bitter almond and hint of caraway. Finale : Compote, flowers, aneth.