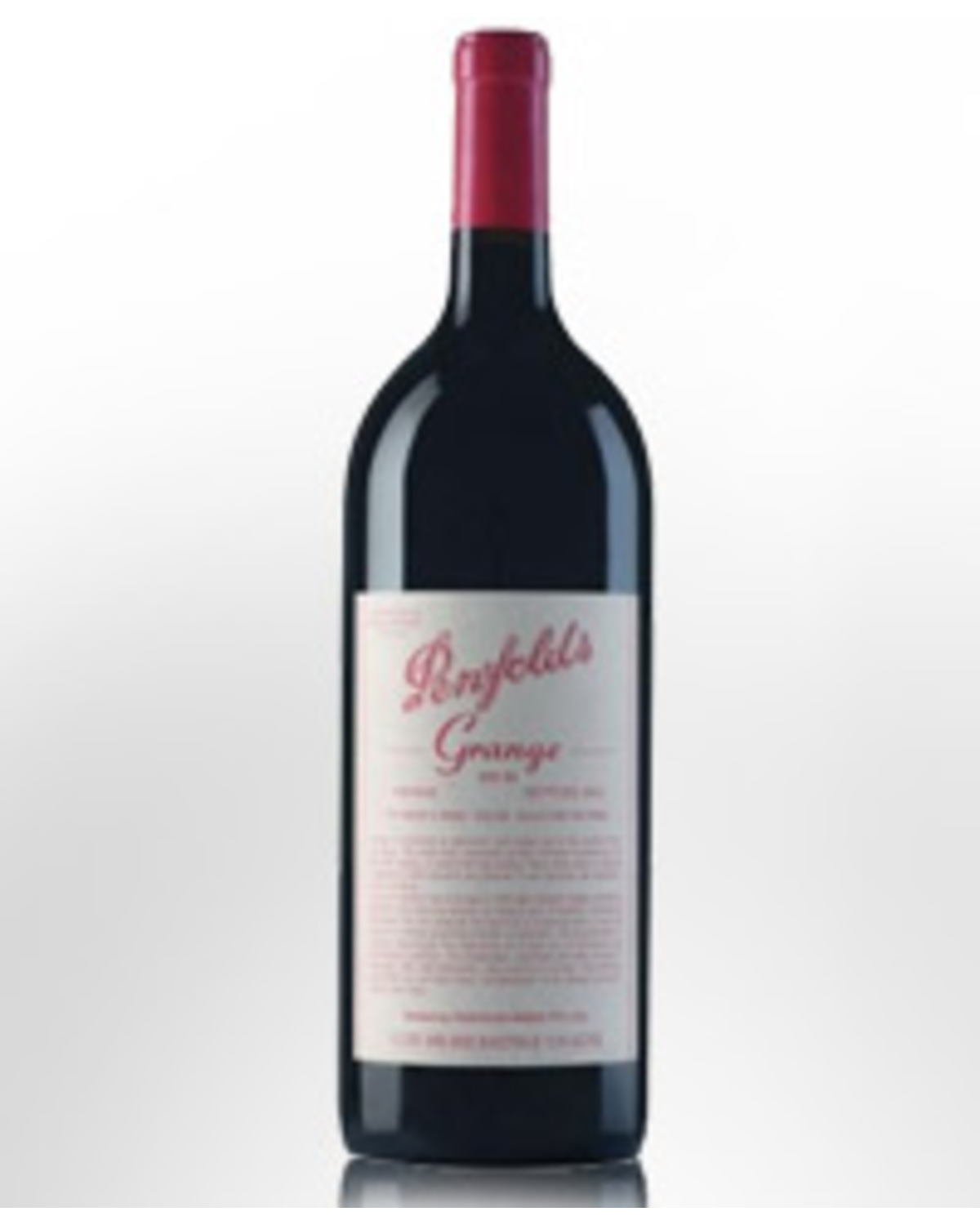 2000 Penfolds Grange Hermitage Magnum (1500ml)
Barossa Valley, South Australia,
AUSTRALIA
Penfolds' renowned 2000 Grange is only the fifth vintage to be made from 100% Shiraz (the others being 1951, 1952, 1963, and 1999). It is also, atypically, 100% Barossa fruit. While it is not considered to be one of the great Granges, the 2000 exhibits outstanding potential, and is much more accessible than usual. One of the top wines I tasted from this vintage (which has had to take a back seat to subsequent years), its dense ruby/purple color is followed by a big, sweet nose of blackberries, cherries, chocolate, and earth. With decent acidity, ripe, silky tannin, superb intensity, wonderful equilibrium, and a more open-knit, softer, accessible style than usual, it can be drunk now or cellared for 15-16 years. While this is no wimpy wine, it is an ideal example for readers who are unwilling to invest the patience required for the big, blockbuster Granges.
93 Points
Robert Parker - The Wine Advocate # 161 (Oct 2005)
Notes sourced from Southcorp
Grange is both Penfolds and arguably Australia's most famous wine and is officially listed as a Heritage Icon of South Australia. Grange boasts an unbroken line of vintages from the experimental 1951 and clearly demonstrates the synergy between shiraz and the soils and climate of South Australia.
Penfolds Grange displays fully-ripe, intensely-flavoured and textured shiraz grapes in combination with new American oak. The result is a unique Australian style that is now recognised as one of the most consistent of the world's great wines. The Grange style is the original and most powerful expression of Penfolds multi-vineyard, multi-district blending philosophy.
The 2000 Penfolds Grange is an excellent example of the Grange style transcending a most challenging South Australian 2000 vintage. The 2000 vintage is sourced entirely from the Barossa Valley, (40% Kalimna) and is produced from 100% Shiraz. The wine was aged for 18 months in new American oak hogsheads.
Vintage Conditions: As in most south-eastern districts, some rain fell between Christmas and New Year, followed by very dry and very hot conditions until March. Crops were down by 20-40% producing parcels of 'Grange' quality in the Barossa.
Tasting Notes: Deep (bright) red crimson colour. On the nose smoky barrel fermented notes hover above a complex base of black liquorice, tobacco, black pepper, exotic spices and plummy, berried fruits. A mouthfilling, generous and expansive palate, as expected of this marque. Dark chocolate and plum fruits court a deceptive play of substantial ripe tannins and, at this relatively early stage, provide for a more powerful Grange stamp on the palate than on the nose. Oak plays a supportive role and is perfectly integrated and absorbed. This is a wine of admirable balance and poise, with trademark mid-palate richness.
14% Alc/vol.
Other reviews......
Good depth to the colour; seamless blackberry fruit and vanilla/cedar oak; abundant power and concentration; sultry blackberry, dark chocolate and spice; persistent but balanced tannins. Exceptional outcome for an ordinary vintage; obviously strict selection criteria used.
Rating 96
Drink 2025
"James Halliday - 2006 Australian Wine Companion"