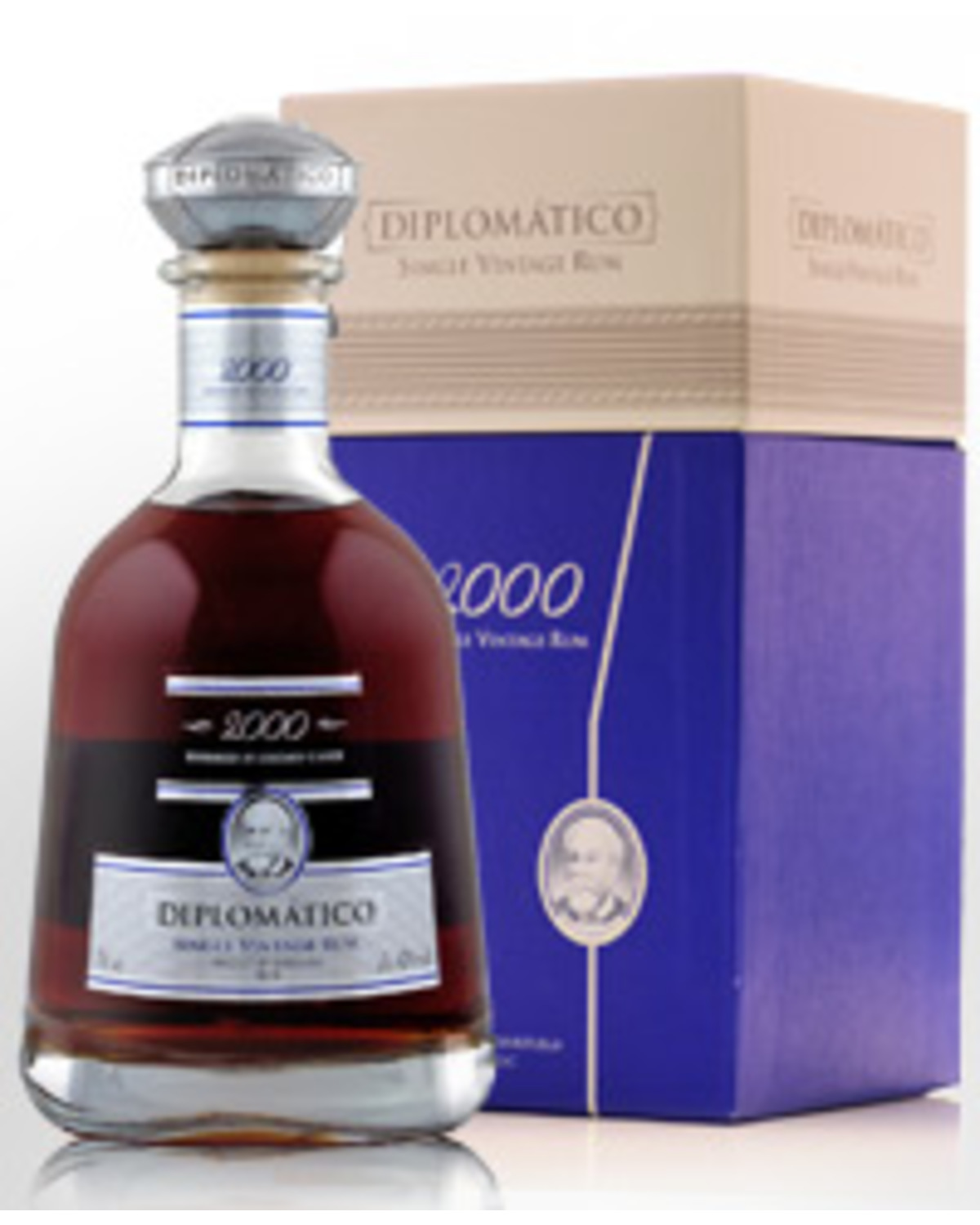 2000 Diplomatico Single Vintage Rum (700ml)
VENEZUELA
A Last chance to secure one of the greatest rum releases in recent years. A celebration of agricultural serendipity and a singular statement in rum.
Ever since it sold out, we've been badgering Diplomatico for more. It was easily one of the top five spirit releases for 2015, so when Master Distiller, Tito Cordero visited us in October we asked him the same question. Even he couldn't deliver, except for the promise of a follow up vintage - but at a much higher price. The good news is that finally, Diplomatico have been able to divert a small portion from a cancelled order and re-allocate it to rum lovers in Australia. The even better news is that we can sell it for less than the current vintage. If you missed out the first time, this is one of those spirits that cuts across categories. Whisky and brandy enthusiasts will find much to enjoy here. For lovers of Rum, it offers an experience reminiscent of super-luxury bottlings, less the prohibitive mark up of the luxury market. When conditions in the field concentrate the sugars in the cane, it favours the production of the very finest grades of rum.
2000 was a freak growing season when a number of factors contributed to sugar cane of impeccable quality. Following an extremely wet year in 1999, high day time temperatures and much cooler nights than the norm combined with high humidity and lower than average rainfall. This contrasting weather played an integral part in creating one of the best sugar cane harvests in Venezuelan history - hence, the decision to record it in Rum. In choosing the reserves to blend for this release, Cordero was ultra selective. All components spent 12 years in x-bourbon and x-single malt whisky casks before being rested in Spanish Oloroso sherry wood. They represent some of the very finest spirit in the Diplomatico cellars. Like its more expensive sibling, it comes impressively packaged in a reverse tapered bottle, with a heavy set base and a cork inset into a weighty high quality metal stopper.
One bottle only to sell.
Tasting note:
Visually captivating - brilliant polished copper; some minor particulate matter evident too. Issues a superb floral/honeyed perfume featuring creme-caramel, roasted pistachio, buttered cinnamon toast, cocoa, dates and more. Satiny and layered with a linear, almost Sauternes-like delivery of controlled sugars, this combines depth and finesse to great effect; Outstanding length, unfolding melted butter, raisin toast, pistachio and high pitch vanilla with an ethereal texture. More tobacco and fruit cake-like as lively spices play out with the drying wood to finish. Wow! So debonair. A clinic on blending that lives up to the hype. Borderline 97 points.
43% Alc./Vol.