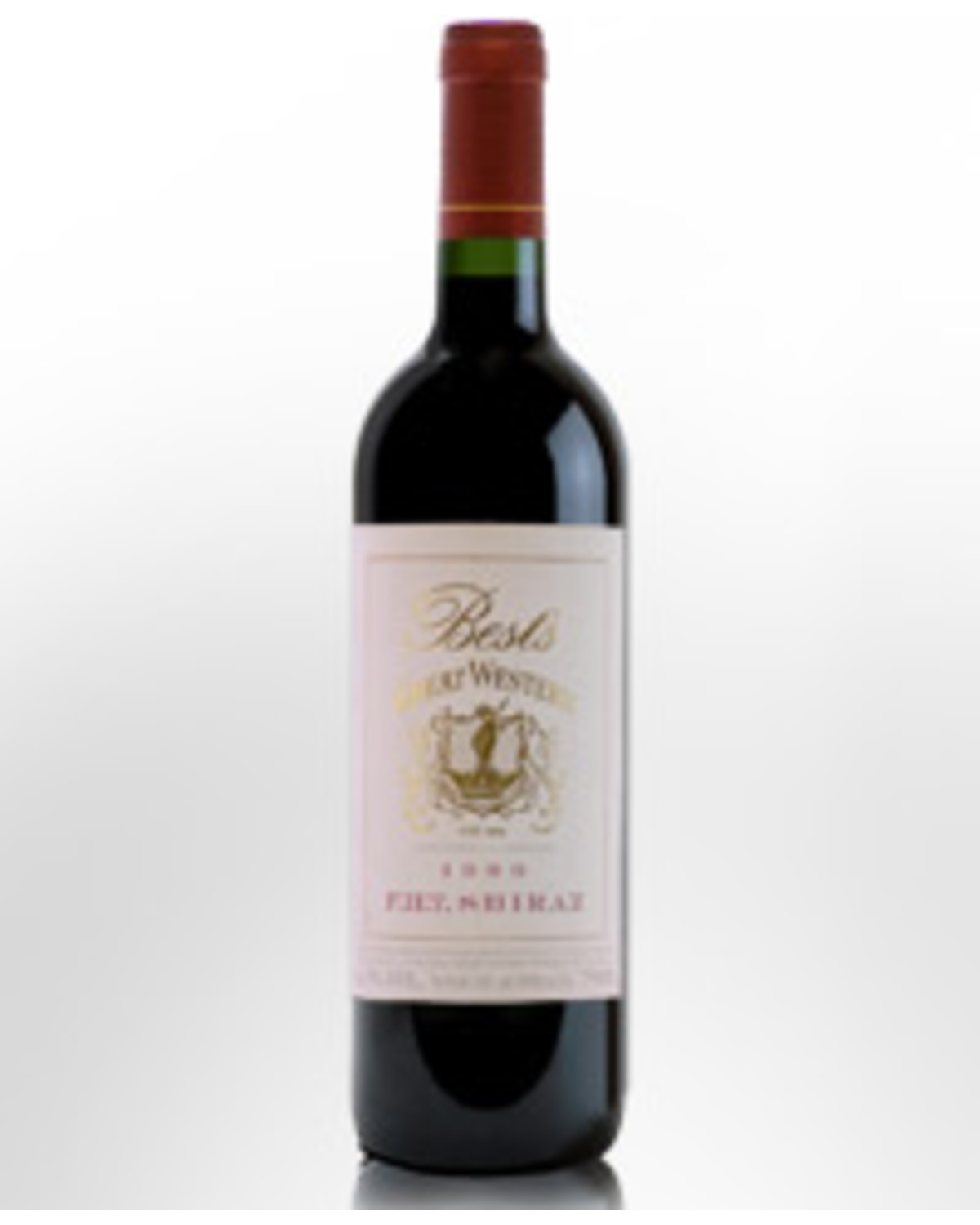 1999 Best's Great Western F.H.T. Shiraz
Great Western, Victoria,
AUSTRALIA
Cellar:
8 - 10 Years (2009-2011)
FROM ADVERSITY COMES A SPECTACULAR SHIRAZ!!!
The 1999 vintage from Best's Great Western was virtually wiped out by spring frosts occurring in 1998. This reduced production of both the Great Western and Thomson Family Vineyards by 80%, and as a result Viv Thomson felt there was not enough fruit to justify production of the either 1999 Best's Great Western Bin O Shiraz or Thomson Family Shiraz. In previous vintages where Best's have felt the quality of the Thomson Family Shiraz has not been up to the required standard, they have blended the fruit in with the Best's Great Western Bin 0 Shiraz. However, the drastically reduced yields combined with ideal ripening conditions produced fruit of extraordinary concentration. Such was the quality, it was decided that no Bin 0 Shiraz or Thomson Family Shiraz would be produced for the 1999 vintage. Instead the entire crop was blended into a new wine, labelled FHT Shiraz, in honour of Viv Thomson's father – Frederick Hamill Thomson. City folk don't often experience such heartbreaking events, where a year's work is decimated, but such adversity is just part of the farming process.
This is a spectacular wine, and demonstrates that even in tragic situations, there can emerge great joy and a renewal of inspiration and energy Tasting notes: Produced from vines between 30 and over 130 years old. Opaque crimson black colour, with deep crimson mauve hues. Superb nose of confectionary, marzipan, spice and violets. The palate has the power of Thomson Family Shiraz, with an explosive, mouthfilling flavour of blackpepper, vanilla and liquorice allsorts. The palate flavours are exceptionally long with the blackpepper component remaining very prominent. Fine grained tannins. Perfect length and balance. Aftertaste of blackpepper, spice, vanilla and cedar. Cellar 8 – 10 years. (2009 – 2010). An outstanding wine and a must for collectors.