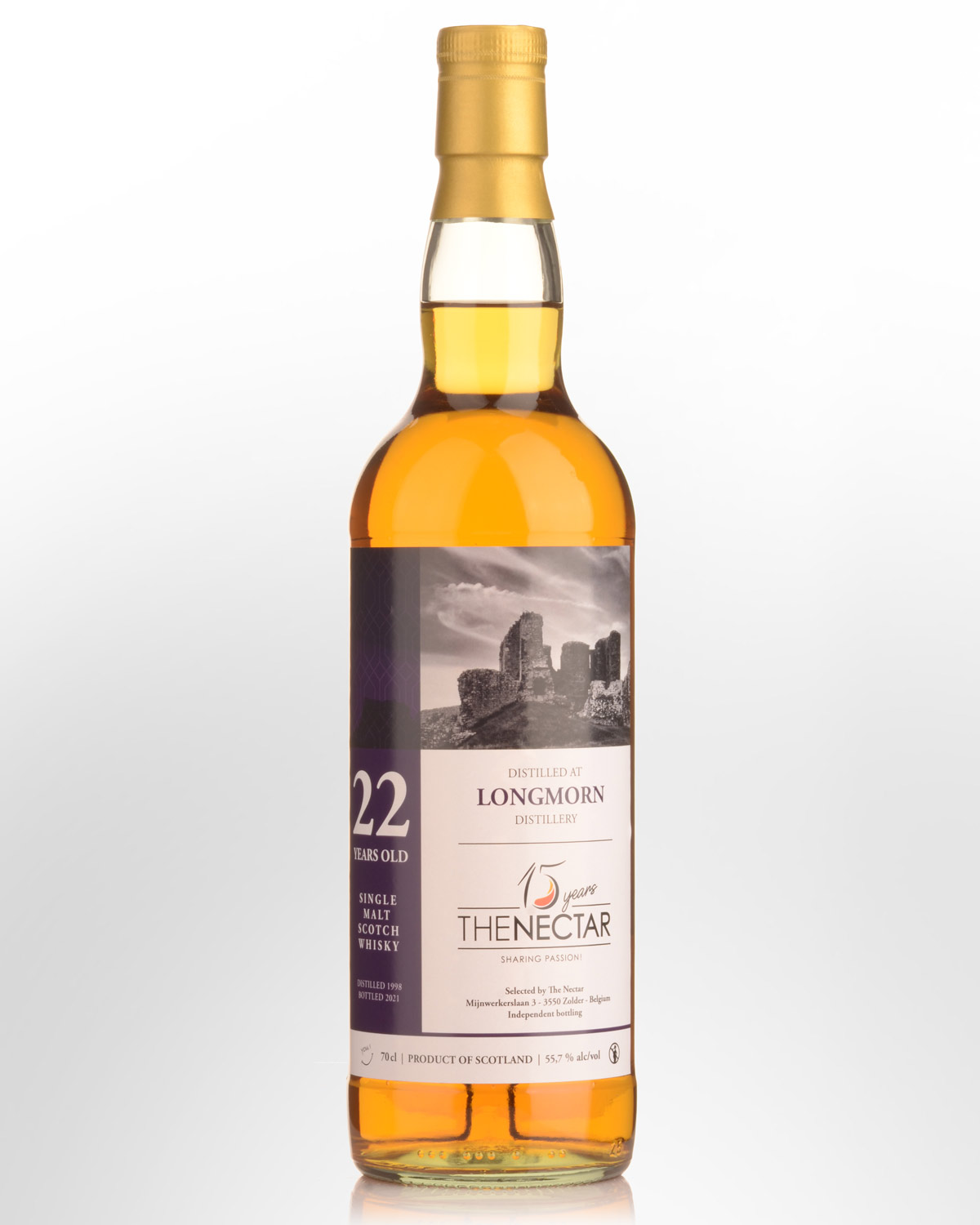 1998 The Nectar Longmorn 22 Year Old Cask Strength Single Malt Scotch Whisky (700ml)
Speyside, Highlands,
SCOTLAND
The Nectar range was born from a passion for Scottish single malts shared by two whisky connoisseurs, Mario Groteklaes and Jan Broekmans (who founded the Belgium company, The Nectar, in 2006). Young and old single malts stand side by side in this range, whether from well-known distilleries or not. Their research and selection work often draws rave reviews on amateur whisky blogs.
Anyone whose followed Longmorn over the decades knows how few and far between cask strength releases have been. Bottled in 2021 for the independent's 15th anniversary, expect notes of sweet malt, lemons, ginger, cinnamon and rich oak spice. 55.7%. Non chill filtered.