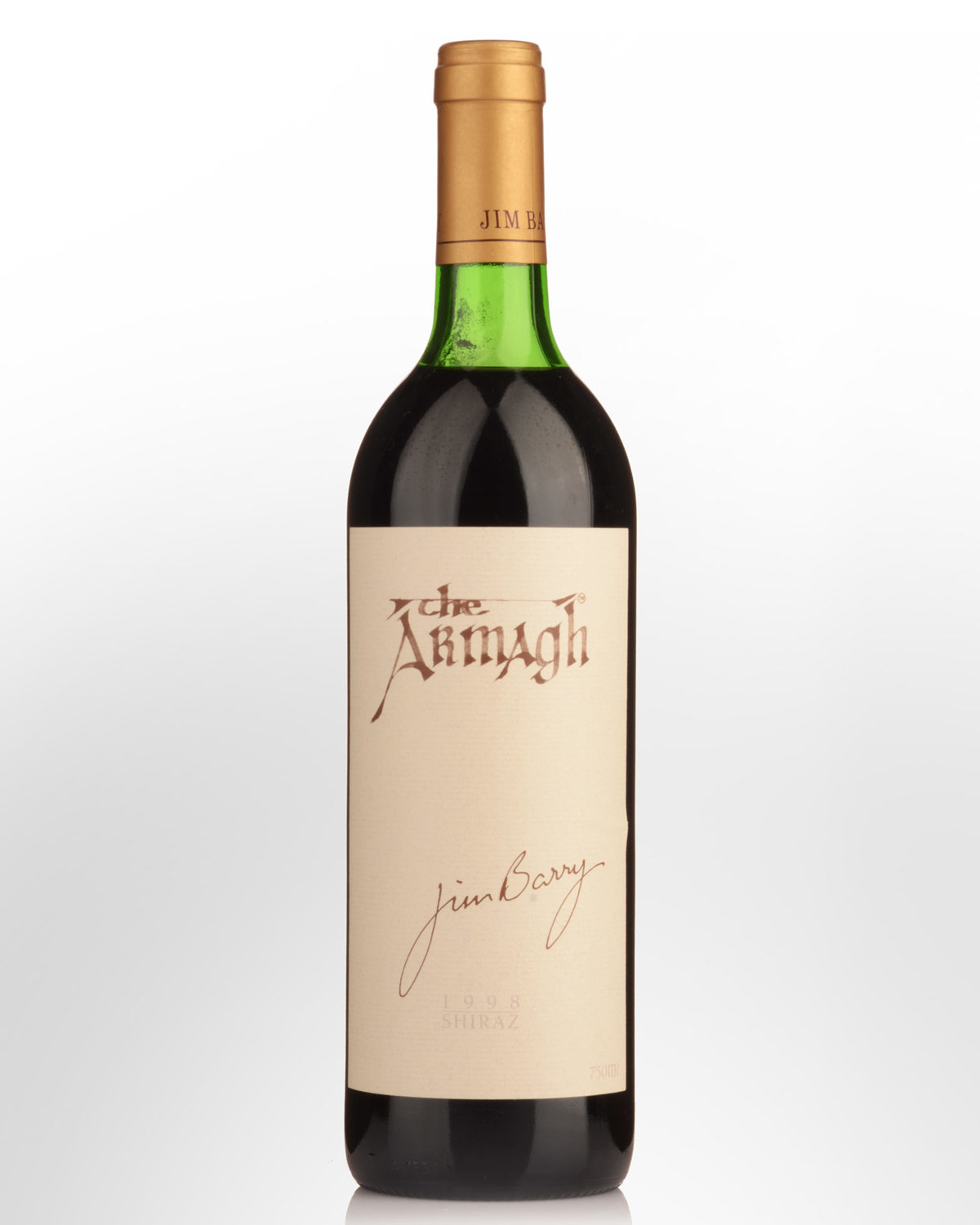 1998 Jim Barry The Armagh Shiraz
Clare Valley, South Australia,
AUSTRALIA
Notes sourced from Jim Barry.
The vineyard is called "Armagh" because the area in which it is situated was originally settled by the Irish and named after their homeland. The 8-acre vineyard was planted in 1968 and yields less than 1.2 tonnes per acre. The soil is sandy-gravel and receives an average rainfall of 24 inches per year. The Armagh has a reputation for excellence renowned throughout the world.
Made from 100% Shiraz. Dark red to black in colour. The nose displays raspberries, plums and a scent of oak that fills the glass. The flavours flood the mouth with rich tannins and blackcurrants that linger on the palate. The rich fruit is balanced by maturation in new American and French oak. This wine is ideal for long term cellaring and can be cellared 10-15 years.It is suggested that the wine is allowed to 'breathe' a minimum of two hours before consuming to fully appreciate the distinctive flavours and aromas. If the wine is older than five years, decanting is recommended. 14.5% alcohol volume.

Other Reviews.....
Offers sumptuous power and richness, plum, blackberry, dark chocolate and earth on the bouquet and layered palate alike, a touch of red cherry perfectly ripened, with the oak in the back seat where it should be. The palate is rich and luscious, with layer-upon-layer of berry fruit and tannins to sustain it for the long haul. Limited restaurant availability. Drink by 2023.
95 points
James Halliday's Australian Wine Companion