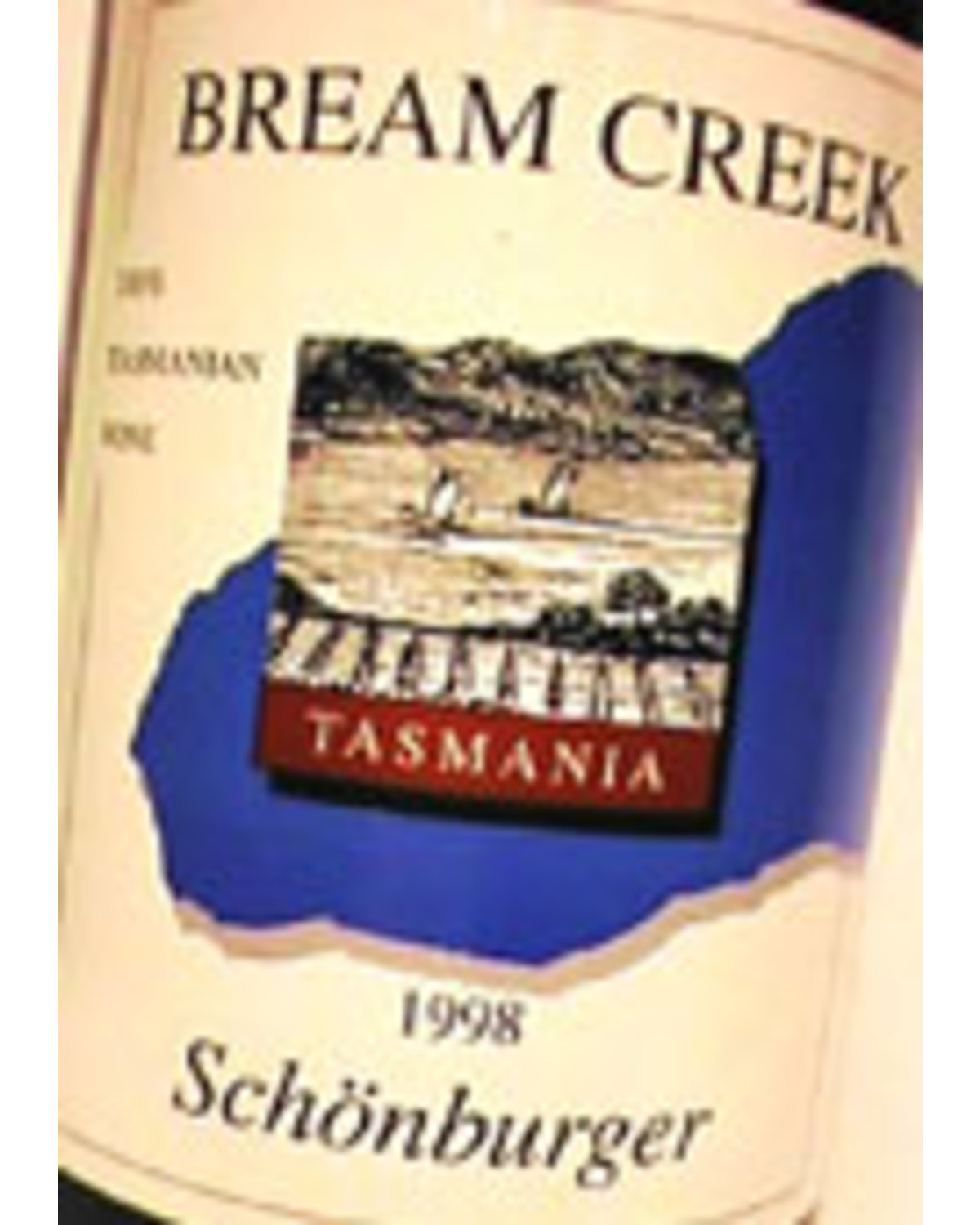 1998 Bream Creek Schonburger
Bream Creek, Tasmania,
AUSTRALIA
$19.
95
Bottle
Minimum 12 bottles
The Bream Creek Vineyard was planted in the early 1970's and is one of the longest established commercial grape growers and winemakers in Tasmania. Situated on the East Coast at the same latitude as Hobart, this is an extreme cool climate vineyard which can still be harvesting its Riesling grapes in June, now that's cool!The original 5 hectares were planted to Riesling, Cabernet Sauvignon, Pinot Noir and Chardonnay, with later additional planting's of Gewurztraminer, Sauvignon Blanc and Schonburger! What's Schonburger you ask?Schonburger is a hybrid that was developed in Germany in 1979 from Pinot Noir, Chasselas Rose, and Muscat Hamburg. It is a varietal that appears to be well suited to extremely cool climates and has met with more success in Southern England than it did in Germany. The variety produces a relatively full bodied white with reasonably low acidity which makes it ideal for extremely cool climates.Bright pale straw colour with green tinge. The nose displays floral overtones followed by a touch of spice, lime and a Gewurztraminer like end note. Full bodied spicy floral palate, dominated by lime, yet overpowered by a spicy end palate. Good length, clean acid finish with lychee emerging on the end palate and continuing into a spice dominated aftertaste. A fragrant style and a very interesting taste experience.