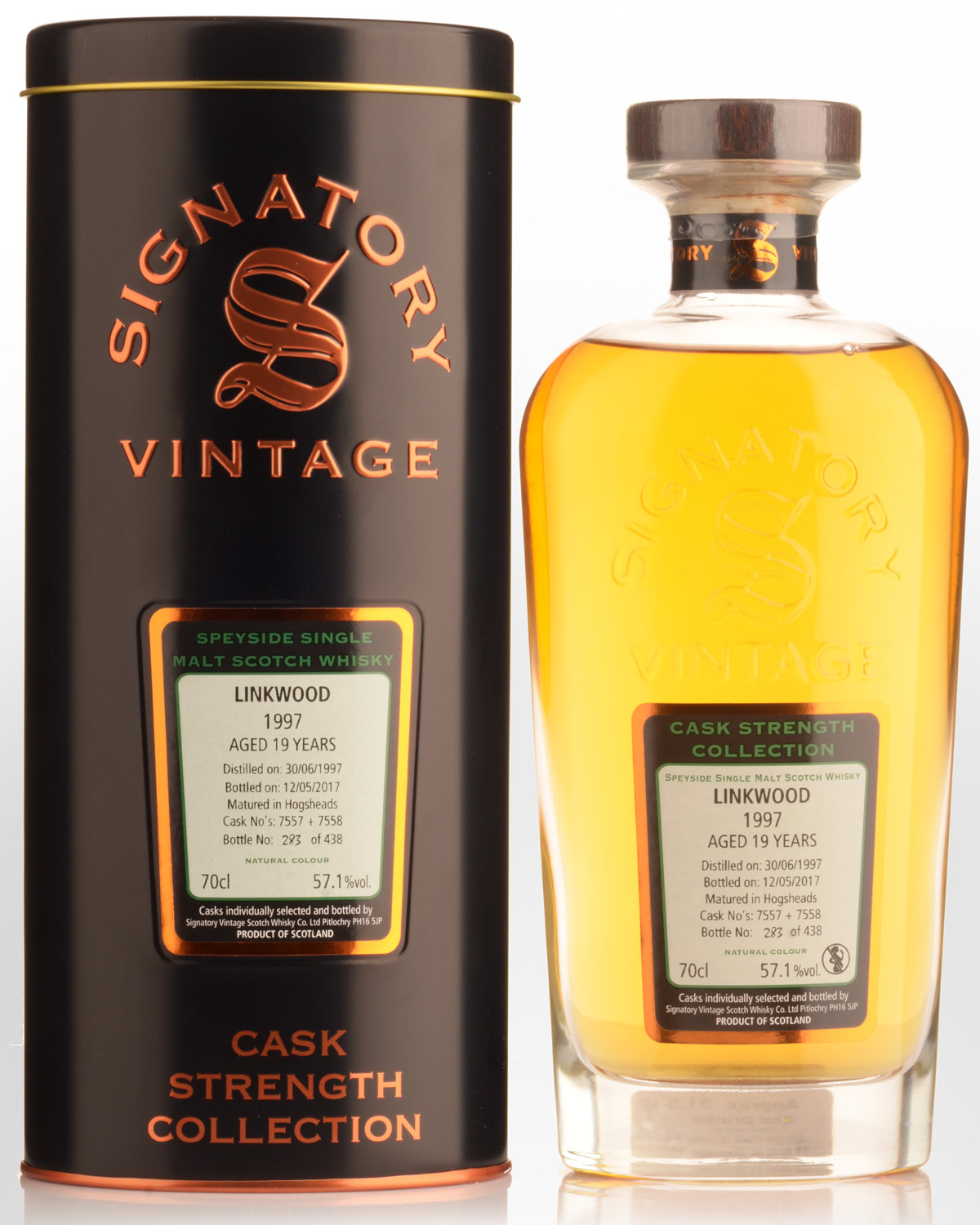 1997 Signatory Vintage Linkwood 19 Year Old Cask Strength Single Malt Scotch Whisky (700ml)
Speyside, Highlands,
SCOTLAND
Note: The Signatory range often arrive in to our store suffering from minor damage in transit. This is out of our control. When we dispatch to you we will re-pack to avoid further damage in transit but you should allow for possible dents and scratches to the metal tins.
Given this is a 1997 distillate, it should be considered a Linkwood 'New'. The old facility stopped production in 1996. Linkwood tends to handle longer maturations well. The reason why we don't see more of it is because its qualities as a blending component were recognised early on. It continues to make a significant contribution to massive Diageo blends like Johnnie Walker and Whitehorse, but also to blends from other companies. For this release, Signatory married two hogsheads in 2017. 57.1% Alc./Vol. Non chill filtered. 438 bottles.