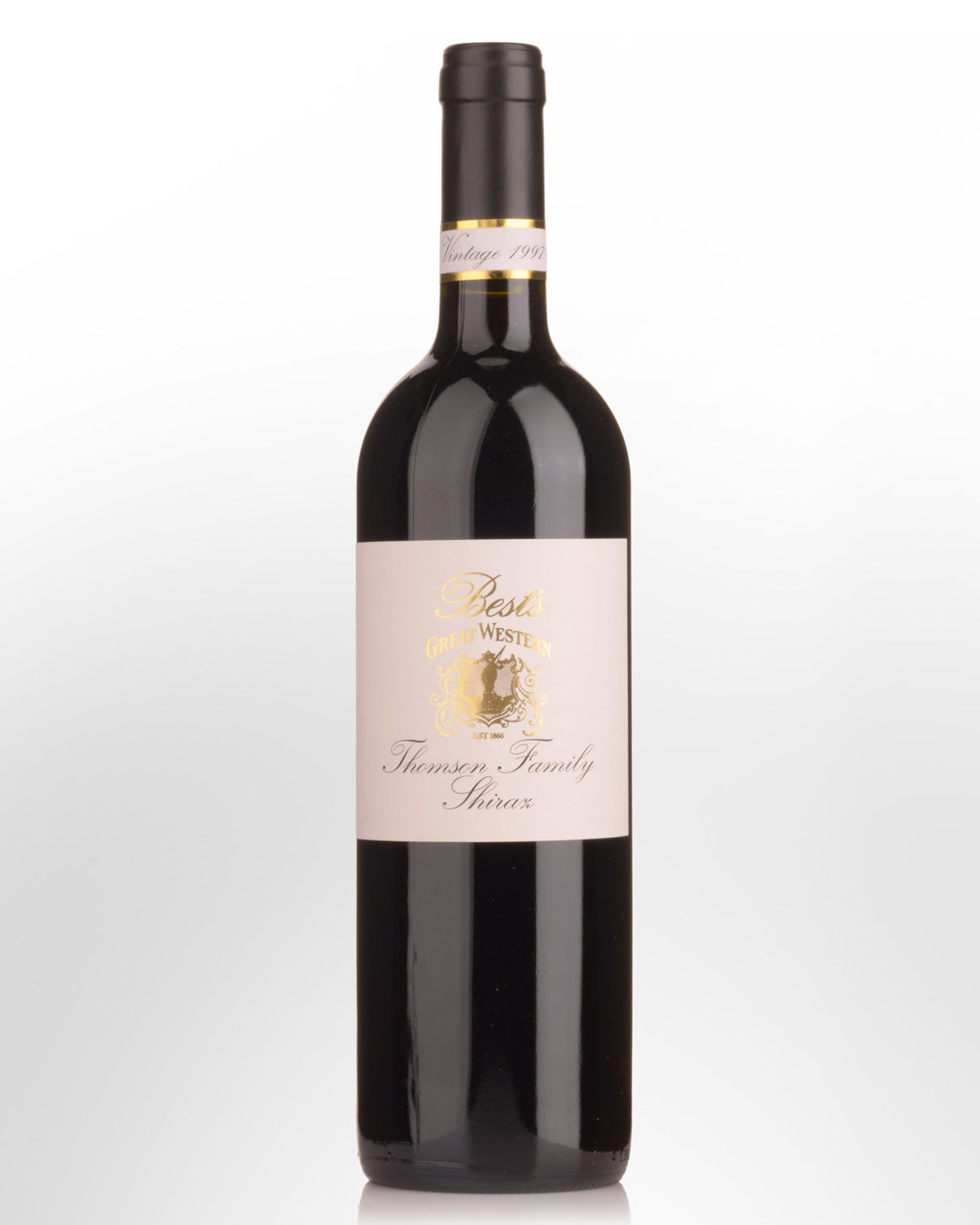 1997 Best's Great Western Thomson Family Shiraz
Great Western, Victoria,
AUSTRALIA
Four thousand five hundred and sixty bottles of this extraordinary wine were made from the 1997 vintage - that's a total of 380 dozen available for the entire world. The Best's Great Western Thomson Family Shiraz is an International Wine Icon. The vines were established in 1869 by Henry Best and 130 years later the wine enters the new Millennium as one of a wine lover's most desirable possessions.Each November we anxiously await the release of this wine and with each successive vintage our expectations reach new levels, and yet in the back of our minds we have a nagging tall poppy syndrome - Viv Thomson surely can't produce a better wine than he did last year? He has to falter some time! Viv is too smart to be complacent, and as each vintage is blessed with spectacular fruit, he manages to create its perfect bottle expression. However, when nature turns against him as it did in 1999, there was no Thomson made - severe frosts saw to that.The 1997 Thomson is an expression of Shiraz fruit concentrate.
TASTING NOTE: This is almost the perfect wine. When tasted, it achieved the remarkable score of 99.3 out of 100, the highest ranking wine in memory at the time. Opaque crimson colour with mauve edges. Exceptional nose of violets, blackpepper, spice, liquorice allsorts, confectionary, vanilla and an aniseed end note. Totally mouthfilling. Concentrate of Shiraz! Flavours of blackpepper, spice, liquorice and blackcurrant, filling every cavity of the mouth. On the back palate the blackpepper flavour explodes and carrys through the after flavour in an exceptional long aftertaste that lasts for 5 minutes and more. Velvet smooth tannins. Perfect balance. AN AUSTRALIAN TREASURE AND A WONDERFUL PIECE OF HISTORY.

Other Reviews....
Deep, bright purple-red, it has seductive sweet cherry fruit, a hint of spice and finely balanced oak on the bouquet; the concentrated yet smooth and velvety palate has perfectly balanced tannins and oak.
97 points
James Halliday - Australian Wine Companion