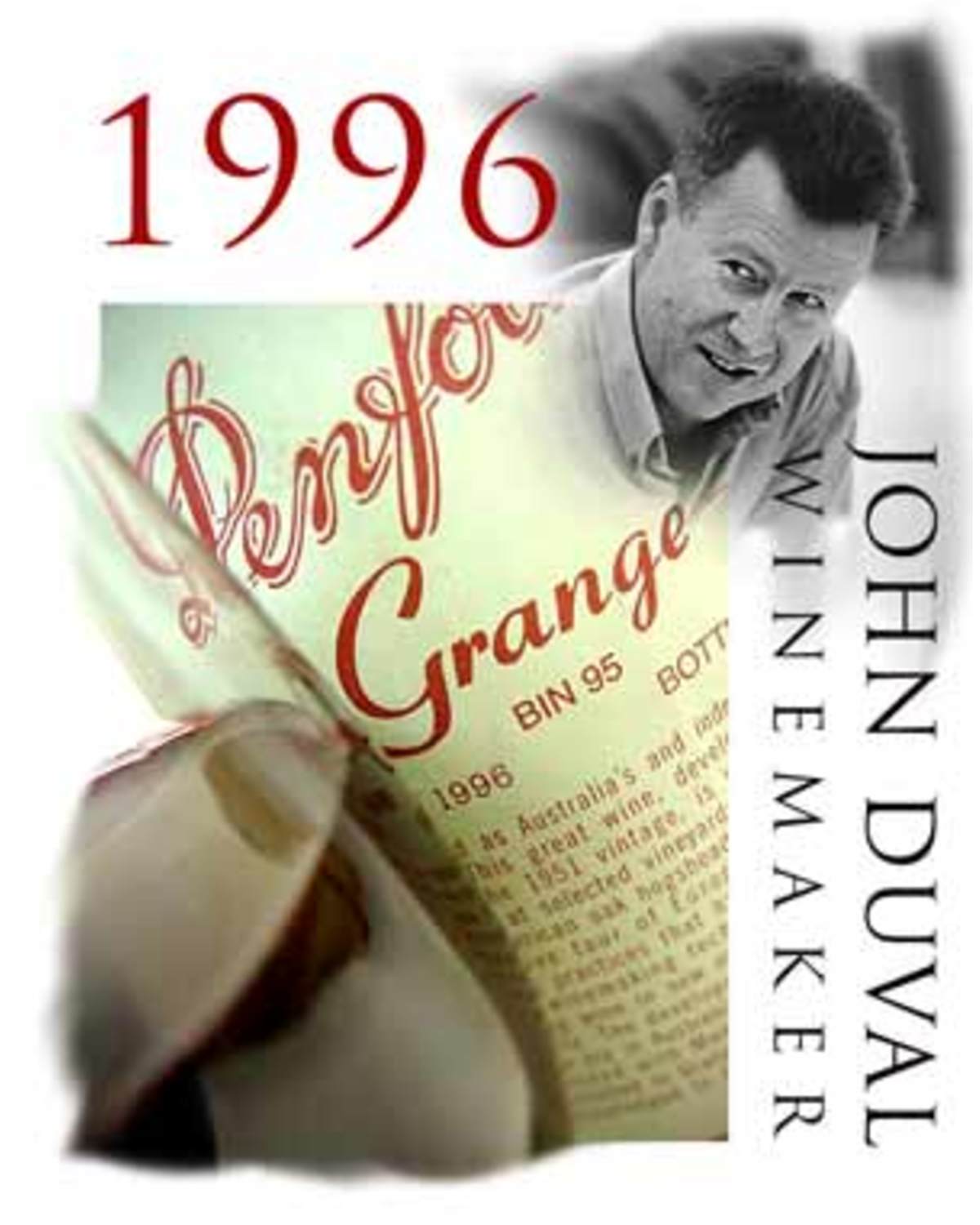 1996 Penfolds Grange Hermitage Magnum (1500ml)
South Australia,
AUSTRALIA
Cellar:
15 - 20 Years (2016-2021)
Penfolds Grange is Australia's greatest red wine which was first developed by Max Schubert, with the 1951 vintage. Today, this wine, which has long become a curio, still commands extraordinary prices at auctions, with recent sales of just under A$50,000 a bottle recorded. In the past two decades the great Grange years are (without any argument) 1996,1990, 1986 – with 1998 being the 'Vintage of Last Century.' This makes the 1996 exceptionally desirable as an investment piece and a necessary addition to any serious cellar.
At over A$300 a bottle, the cry goes out that this wine is over the top – it's too expensive to drink! Now, lets think about that notion for a moment. We have little doubt that your last holiday cost many times more than a bottle of Grange, or even a 6 pack of Grange, and at the end of the day what is it that you have? Fond memories, a collection of happy pics, and an overburdened credit card. Grange offers all that, plus – it has become a tradeable commodity – a highly desirable and saleable wine that will continue to escalate in value over the next 10-30 years.
The dedicated wine collectors will argue, that wine for investment is an athema – and should only be purchased to consume. We have no argument with either case, - collect to drink or invest, either way, happiness will come to you in time.
Penfolds Grange is a National Living Treasure and an International Wine Icon. The 1996 Grange is far too young to drink at this point in time, but it must be tasted to determine its potential. To be fair, the wine was not rested and opened just a day after it arrived - a tough call by any measure. The wine is monumental in its structure and clearly built to last the next 30 years - it is also very much in the traditional mould of Grange and certainly reflects top quality fruit from a Great Vintage.
The below tasting notes were made at the 50th Anniversary Dinner of Penfolds Grange at Magill in South Australia on November 26th 2001. They were written in less than ideal tasting conditions. The pomp and ceremony of the occasion and low level lighting, together with the constant chatter on the table, all made a less than perfect tasting environment. I am sure, many of the wines would have scored a point or two higher under perfect tasting conditions and, thus the notes are to be read with this proviso in mind. - Nick Chlebnikowski
A great contemporary Grange. Opaque crimson colour. Aroma of violets, spice, vanilla, confectionary, blackberry and plum. Mouthfilling palate – a total concentrate with flavours of blackberry, blackpepper, vanilla, oak and plum in great abundance. Very youthful. Fine grained, firmish tannins, yet perfectly balanced.
Cellar 15-20 years (2017-2022)
Alc/Vol: 14.0%
 First Tasted: May 2001
Totally opaque colour with deep crimson hues. The nose is initially rather closed and as the wine reaches room temperature, the aroma slowly unfold. Concentrate of blackberry, vanilla and blackpepper aromas begin to evolve. This wine is in no hurry to display its virtues. The palate is tight and clearly made of very solid 'foundations'. No immediate sex appeal here, just the promise of a great experience sometime down the track. Coax the wine and the plum, spice and strong blackpepper flavours begin to evolve. Outstanding marriage of fruit and oak, nothing is obvious, yet nothing is missing. The tannins are fine, very firm and totally necessary for the degree of concentrated fruit. Slowly as the wine warms, so the length of the palate increases, and an exceptionally long aftertaste manifests itself. This is a great Grange. Solid, concentrated, very firm, yet still yielding enough flavour and structure to demonstrate its deserved status as Australia's greatest red wine. Cellar 15-30 years.
RATING: 96/100
VALUE: XXXX/5
---
Notes Sourced from The Rewards of Patience - Fifth Edition (2004):

Outstanding vintage
Drinking Window: 2006 – 2040
Deep crimson-purple. Decadently rich, gloriously exuberant wine with rich ripe blueberry/darkchocolate/musky plum/meaty aromas. A very rich, sweet concentrated palate crammed with musky plum/mocha fruit and balanced with savoury, cedar oak and abundant ripe chocolaty tannins. Classic Grange.
94% Shiraz, 6% Cabernet Sauvignon. Kalimna Vineyard (Barossa Valley), Barossa Valley, McLaren Vale and Magill Estate (Adelaide). Superb winter rainfall replenished soil moisture levels. This was followed by mild and dry weather conditions resulting in a vintage of exceptional quality.