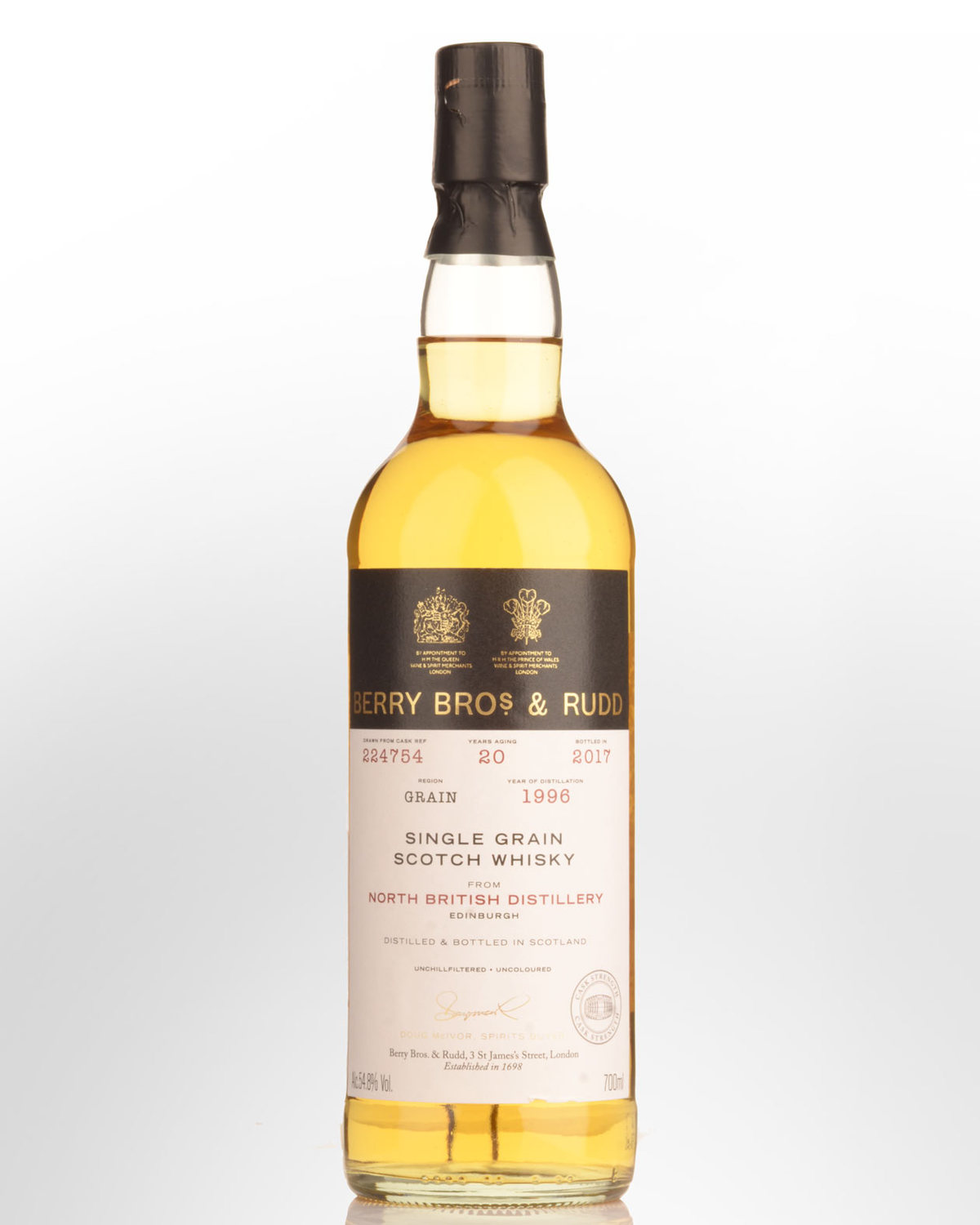 1996 Berry Bros & Rudd North British 20 Year Old Cask Strength Single Grain Scotch Whisky (700ml)
Another grain whisky demonstrating this category deserves long overdue respect.
Edinburgh's last remaining distillery, North British supplies famous blends such as J&B, Cutty Sark, The Famous Grouse and Johnnie Walker. They never bottle whisky under their own label. A high percentage of maize (corn) is combined with a smaller proportion of malted barley. This one's all the more unusual for being matured in refill sherry butts, which the bottlers say is particularly evident on the nose where you'll pick up some marmalade notes, dried fruits and nut shells. Distilled in 1996 and bottled in 2017, this gets huge praise from Jim Murray below. Non chill filtered. 54.8% Alc./Vol.
Other reviews...
Let's say you were a blender working on a high grade 21 year old blend and a sample of this came your into your lab as you worked out the next year's batch. You would be thrilled. This gives everything you'd want as it is far from neutral and a few casks of those would bolster your honey profile to sort out any oak from elsewhere which have gone a bit dry and gung ho early on. Exemplary.
94.5 points
- Jim Murrays Whisky Bible 2020