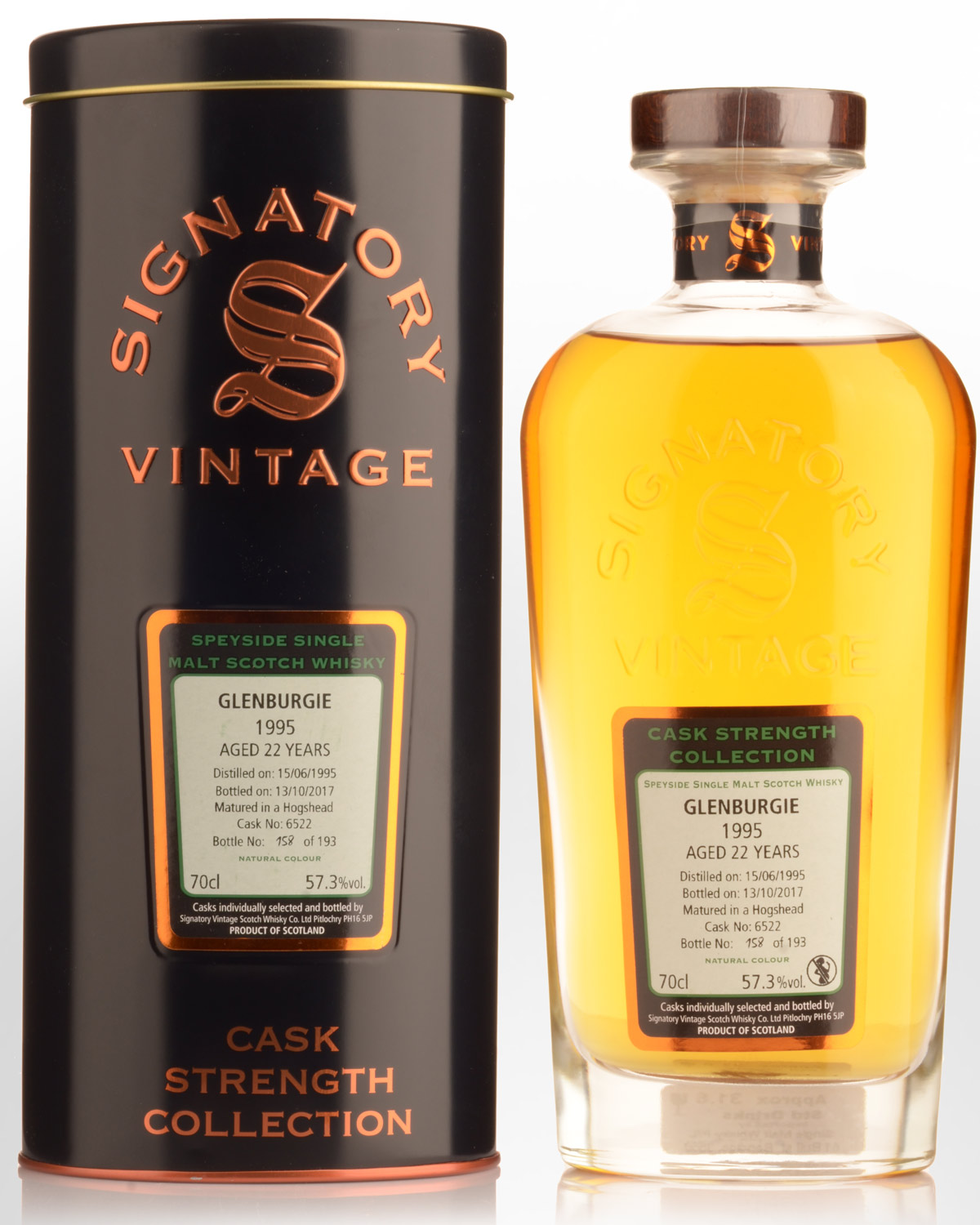 1995 Signatory Vintage Glenburgie 22 Year Old Cask Strength Single Malt Scotch Whisky (700ml)
Speyside, Highlands,
SCOTLAND
Note: The Signatory range often arrive in to our store suffering from minor damage in transit. This is out of our control. When we dispatch to you we will re-pack to avoid further damage in transit but you should allow for possible dents and scratches to the metal tins.
"Ballantine's status as the second largest seller in the world accounts for the fact that Glenburgie's sightings as a single malt are as infrequent as those of the Loch Ness monster." So write scotchwhisky.com in their introduction to what is one of Scotland's true underdog distilleries. Established in 1829 as Kinflat distillery in the Speyside region near Forres, Glenburgie changed owners' multiple times before eventually being bought by Hiram Walker in 1936. It has been associated with the Ballantine's blend ever since. In 1958 two Lomond stills were installed only to be removed and replaced again in 1981. The old distillery was demolished in 2004 and a larger, open plan building was constructed. The distillery was acquired by Chivas Brothers in 2005 and has remained part of their portfolio ever since. Sightings of Glenburgie as a single cask are rare. Signatory bring us a double-decader from a single hogshead yielding 193 bottles. Released in 2017 at 57.3% Alc./Vol. Non chill-filtered.