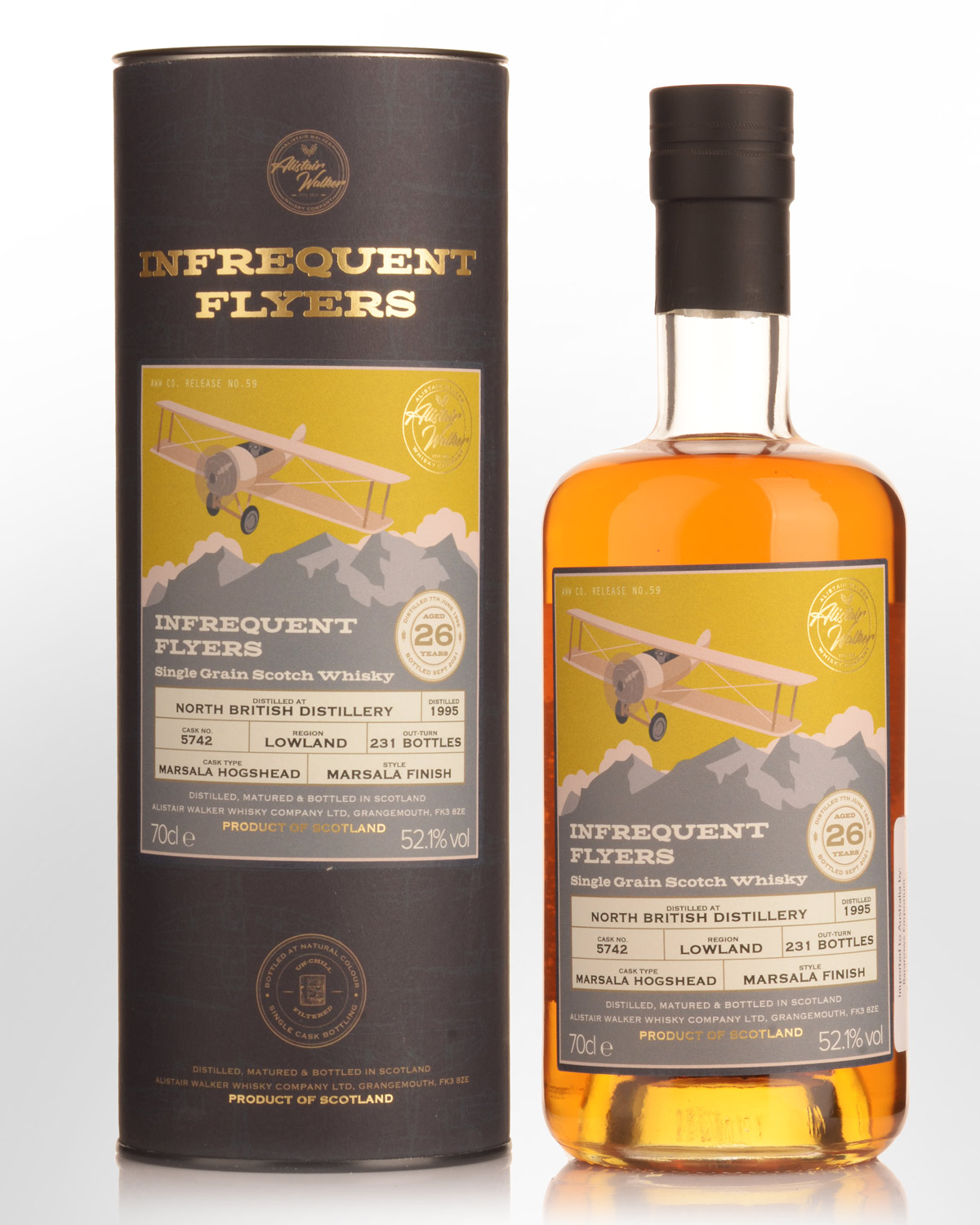 1995 Infrequent Flyers North British Single Cask No.5742 26 Year Old Cask Strength Single Grain Scotch Whisky (700ml)
Located just outside of Edinburgh, North British never bottle whisky under their own label, instead they concentrate on supplying blends such as J&B, Cutty Sark, The Famous Grouse and Johnnie Walker. Infrequent Flyers foray into the single grain category starts with this relatively old North British expression, distilled in 1995 and bottled 2021. To further ramp up the richness, they've finished it in an ex-marsala hogshead. We have a handful from the outturn of 231 bottles. 52.1% Alc./Vol. Non chill filtered.
Notes from the bottlers... Nose: Super aldehydic - huge hit of marzipan, followed by vanilla ice cream. Palate: A dessert extravaganza. Praline and brown sugar. Coconut macaroons and sugared almonds. A little spicy kick at the back.