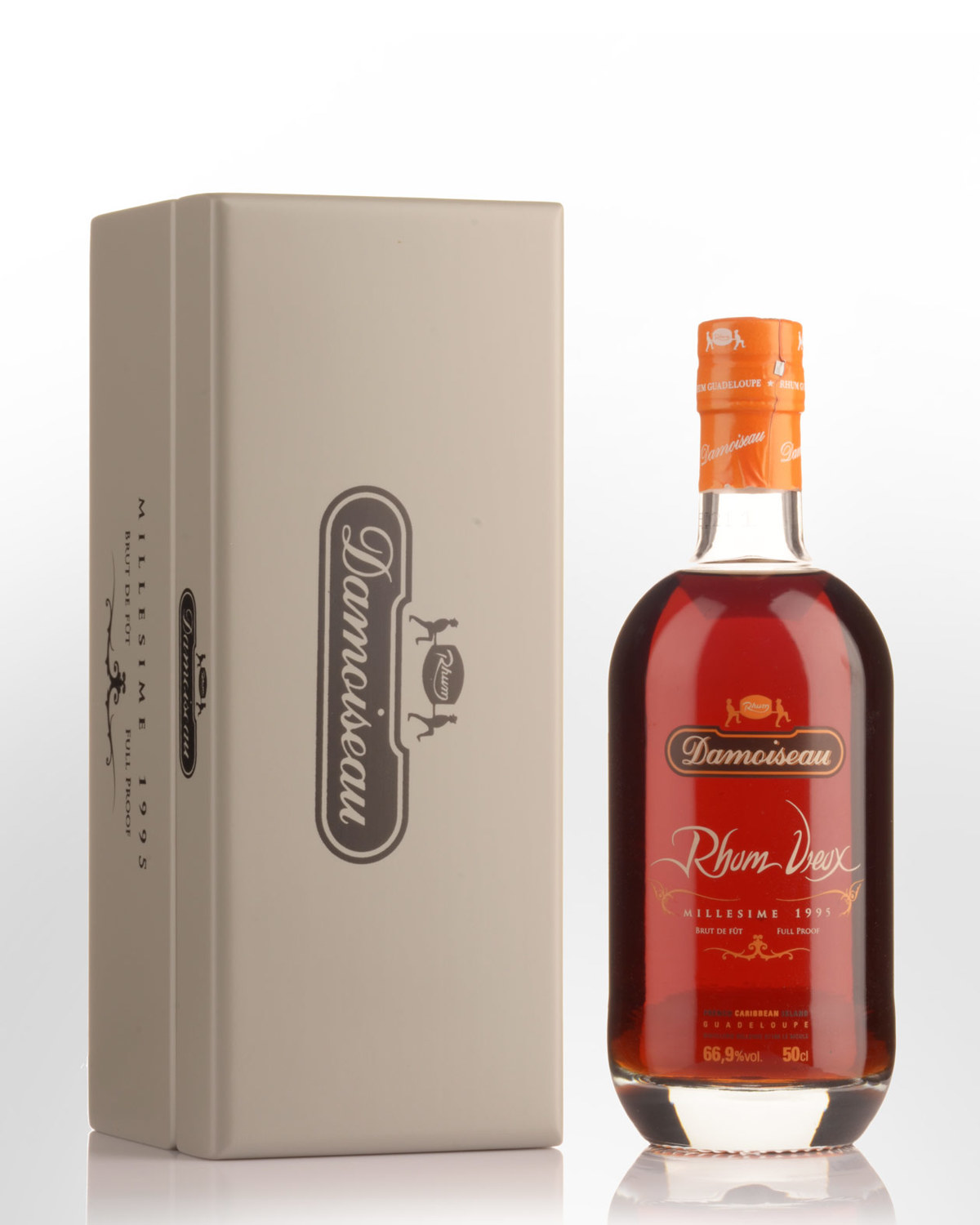 1995 Damoiseau Rhum Vieux 15 Year Old Cask Strength Agricole Rum (500ml)
GUADELOUPE
Argicole Rum is not easily come by and even less widely known, although that's changing fast.
It's represented by a handful of traditionalists who persist with free run sugarcane juice ("vin de canne", or 'sugarcane wine' as the French call it), rather than the way 99% of rum is made - from a waste product of sugar manufacturing we know as molasses. Agricole rums tend to be drier, more complex and diverse in flavour, rather than exuding overt sweetness, typified by subtle grassy / cane-like overtones and fresh, elegant profiles. Clement and Rhum J.M. have become the most sought after names of Martinique. A little further north, the gold standard is Damoiseau - presently the only rum producer on the eastern side of Guadeloupe's Butterfly islands. Their Bellevue au Moule Estate and distillery was established at the end of the 19th century by Mr.Rimbaud from Martinique. Roger Damoiseau senior acquired the site in 1942 and since then it has remained within the Damoiseau family. Some of the cane processed here is still cut by hand from the surrounding fields, just as it has been for centuries. The rest is trucked in from all over the island. In our last shipment from Damoiseau, the cask strength bottlings were the most exciting of the collection - and not necessarily the most expensive.
This 1995 distilled, cask strength beauty bottled in 2010 is sure to thrill. Tasting note: Beautiful deep copper penny colour shows medium viscosity. Varnishy openings blow off revealing powerful aromas of sarsaparilla, dried mango, semi-ripe banana, papaya and dried coconut. Slightly hollow entry. Builds into an intense, gently bittersweet, peppery profile featuring dried banana, sarsaparilla, dried grass, liquorice root and a salivating brown sugar, marzipan and tropical fruit aftertaste that seemingly never ends. A robust but never-too-sweet dark rum that really rallies towards the finish. Fantastic complexity and power. 66.9% Alc./Vol.