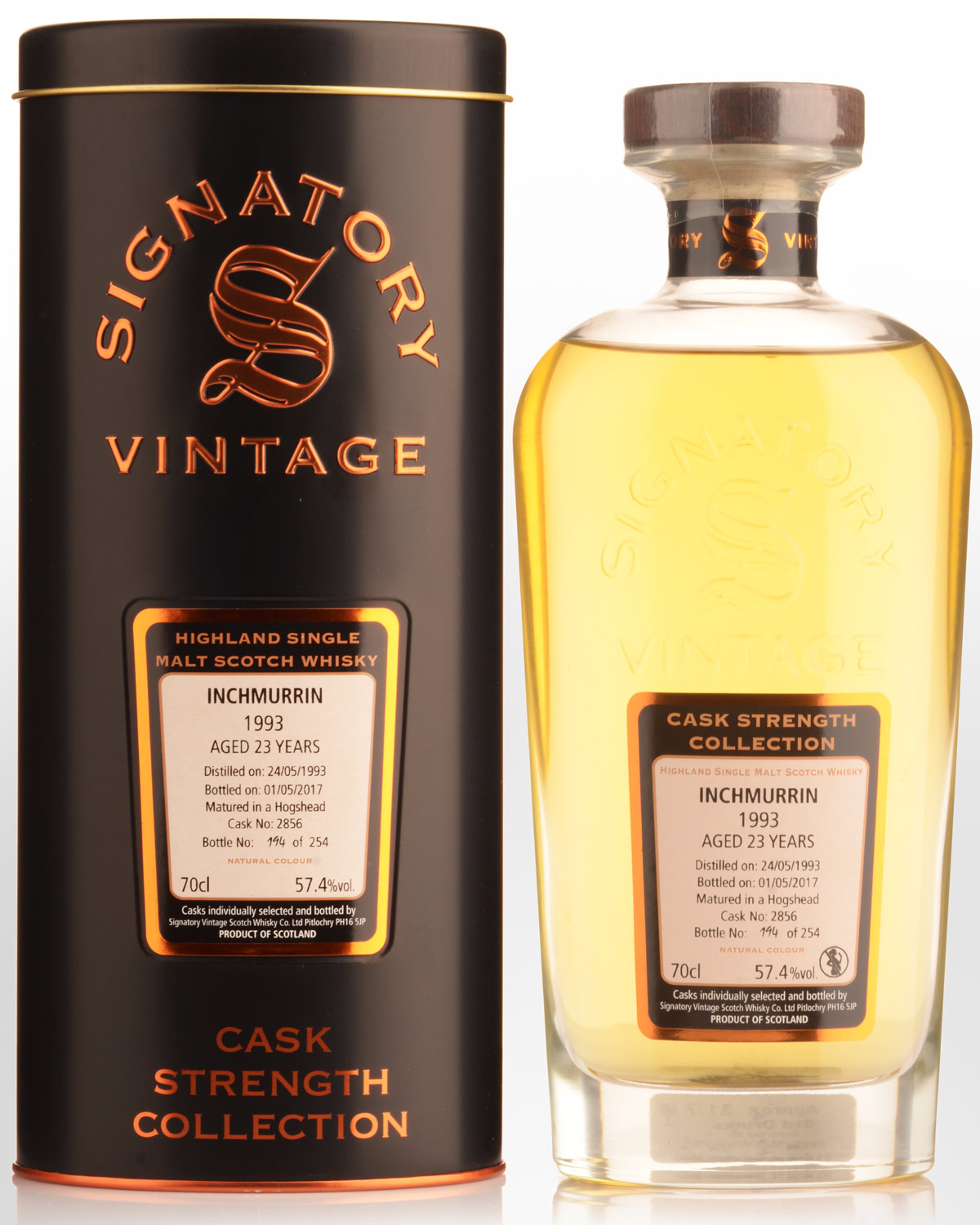 1993 Signatory Vintage Inchmurrin 23 Year Old Cask Strength Single Malt Scotch Whisky (700ml)
Note: The Signatory range often arrive in to our store suffering from minor damage in transit. This is out of our control. When we dispatch to you we will re-pack to avoid further damage in transit but you should allow for possible dents and scratches to the metal tins.
A youngster in the Scotch timeline (est.1965), for a while, Loch Lomond's reputation as a producer of note was lacking - largely because the little that was making its way to market was far too young. The new owners have reinvigorated production, adding sub-brands and styles. The result has seen an increase of sales by 200% in the last decade to almost one million bottles per year - testimony to the quality of output. Of the varying styles produced at Loch Lomond, 'Inchmurrin' falls into the category of unpeated malt. It's also one of their lighter, fruitier distillates. Hogshead #2856 yielded 254 bottles at natural strength. 57.4% Alc./Vol. Non chill filtered.