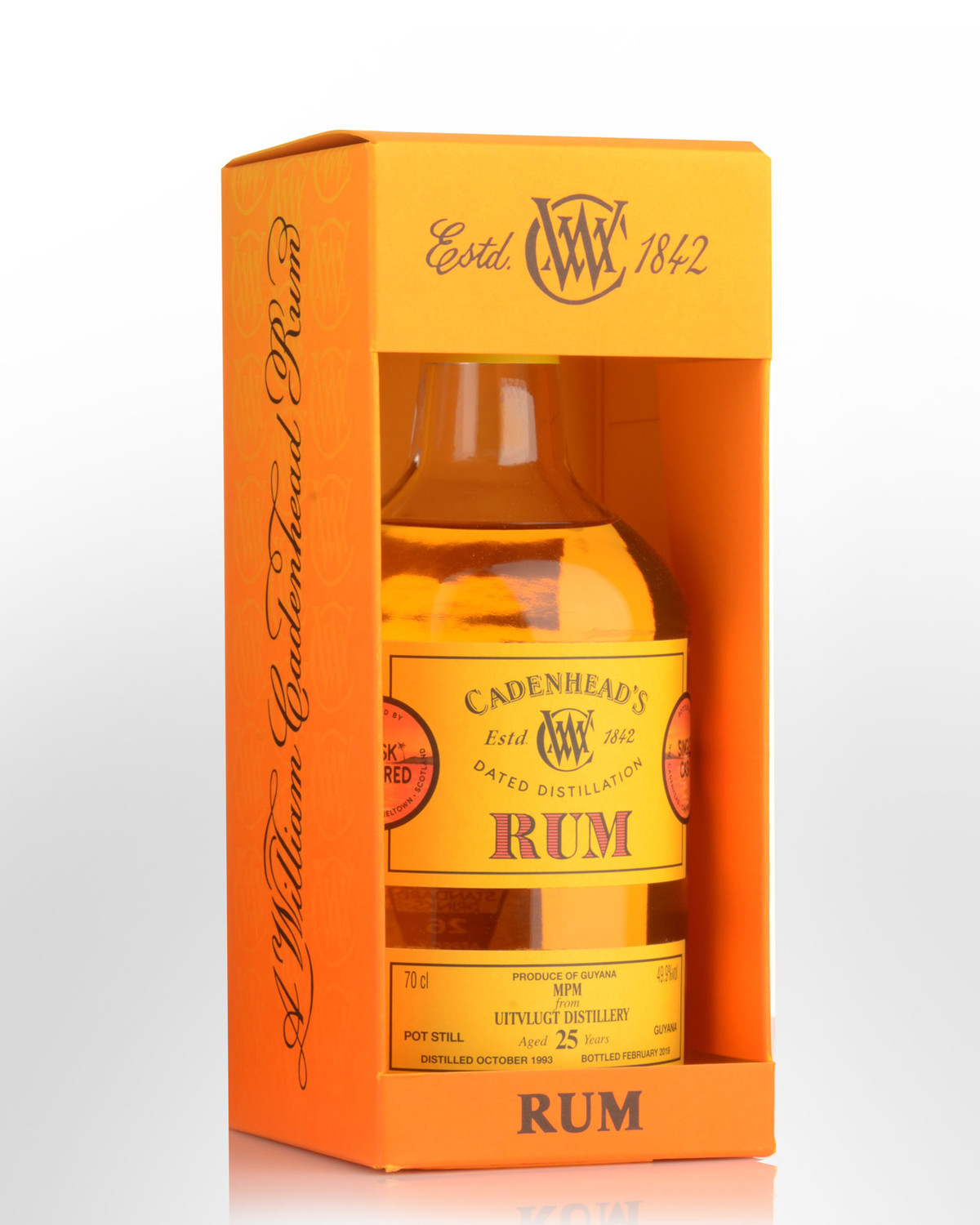 1993 Cadenheads MPM Uitvlugt Distillery Single Cask 25 Year Old Cask Strength Guyana Rum (700ml)
GUYANA
'ICBU' was the marque used to identify rums from the Dutch owned Uitvulgt Distillery. While Uitvlugt continues to operate as a sugar refinery and producer of molasses, the equipment used for rum production reportedly ceased operation in 2000 and was moved to the El Dorado Distillery. Not surprisingly, Uitvulgt's have become quite collectible.
In this instance, the "MPM" moniker appears to be a Cadenhead convention, and probably stands for "Main Port Mourant" or some similar variation – conveying that the rum is from an Uitvlugt pot still. Cadenhead's release is from a single barrel, filled in October 1993, matured in Campbeltown, Scotland and emptied in early 2019 with an outturn of 204 bottles. It's a non chill filtered / all natural rum.
Notes from the bottlers... Nose: Grassy; haylofts and very oily. Hints of varnish, raisins, dried orange peel and marzipan. Palate: big rum, some ginger powder, kiwi fruits, brown bread toast with salted butter. Lychee, popping candy and lemon juice. Finish: Faint tropical fruits give way to more grassy, herbal notes. 49.9% Alc./Vol.