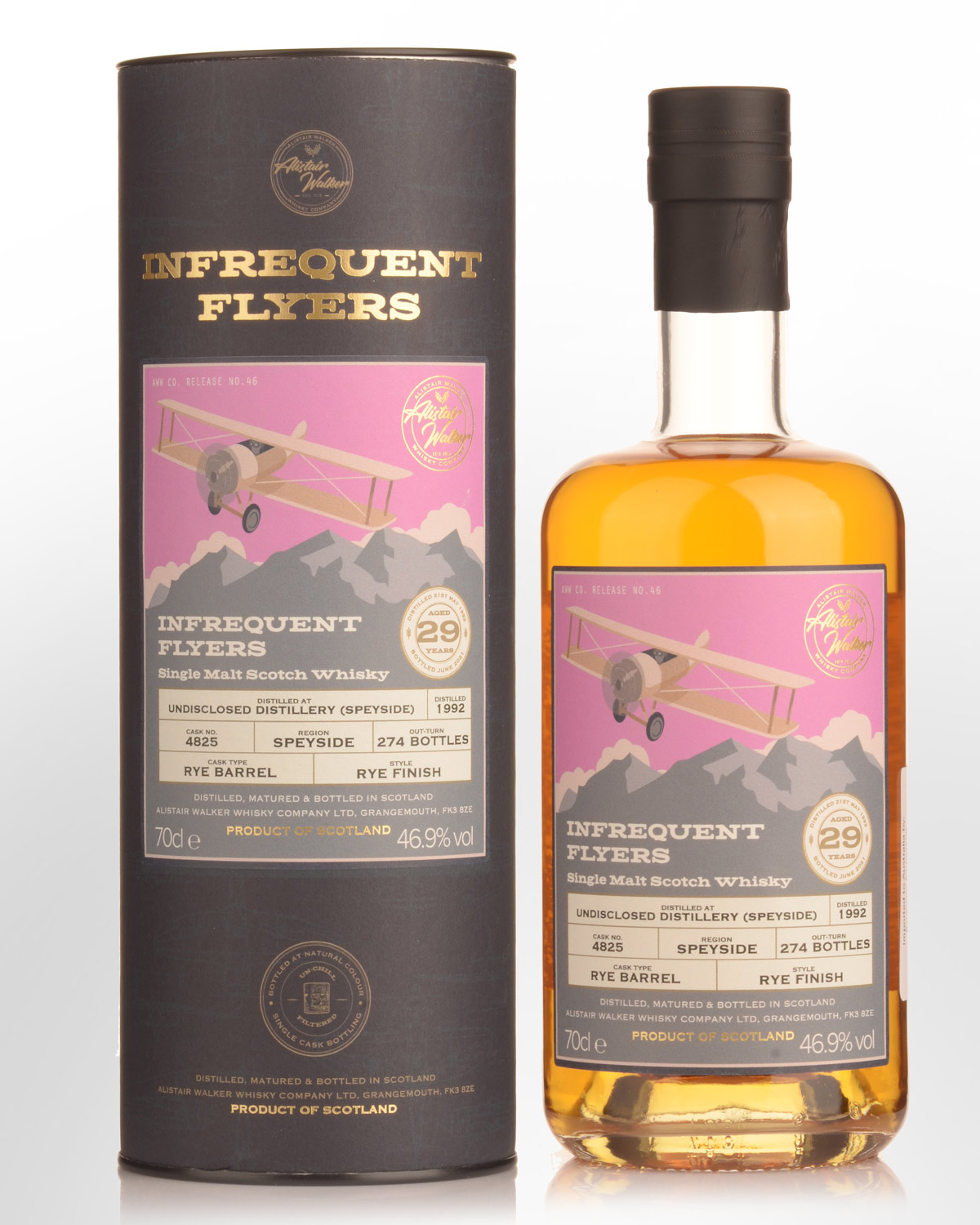 1992 Infrequent Flyers Undisclosed Distillery (Speyside) Single Cask No.4825 29 Year Old Cask Strength Single Malt Scotch Whisky (700ml)
Speyside, Highlands,
SCOTLAND
A considerable age statement for an Infrequent Flyer bottling that comes with an unusual twist - a finishing in a rye whiskey barrel. Its origins are as intriguing as the flavour profile with some tasters noting pear, quince and sweet wood notes, even hints of hops... Sold out in the UK. For some, the mystery must have been impossible to resist! 274 bottles. 46.9% Alc./Vol. Non chill filtered.