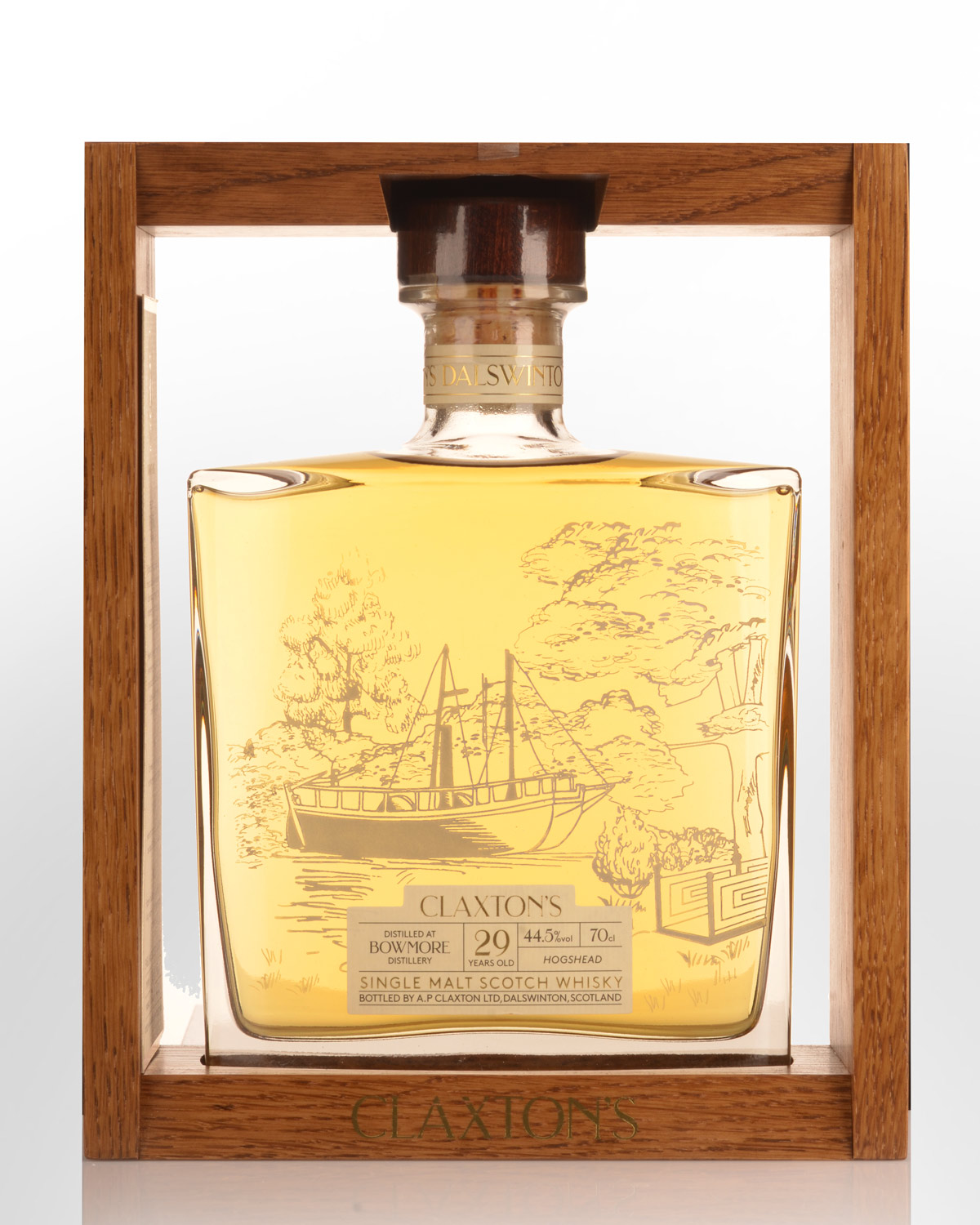 Nick's Import

Limit One per customer
1992 Claxton's Dalswinton Series Bowmore 29 Year Old Cask Strength Single Malt Scotch Whisky (700ml)
We've mentioned several times that Bowmores from the mid to late 1990s are considered among the distillery's better distillates. Prior to that (unless you're talking about legendary bottlings from the 1960s), Bowmore can be notoriously inconsistent. Serge Valentin of whiskyfun.com explains, "...a possible change of distillation regime around the end of the 1970's or early 1980's until the early 1990's (it seems) changed the malt's profile quite a lot, putting off quite some whisky lovers because of 'new' perfumy smells and flavours (lavender, geranium, heady violets) and a loss of phenolic/peaty components". Going by Claxton's tasting notes, this 1992 distillation avoids these pitfalls, placing it in league with some of the most sought-after expressions that showcase the distillery's elusive tropical fruit character.
Officially, Bowmore started distilling in 1816 when John Simpson applied for a licence, although, it is contested that Bowmore started distilling as far back as 1779. However, it wasn't until 1837 that Bowmore started gaining a reputation in the industry after being bought over by Wm and Jas Mutter. As with many of the Scottish distilleries, Bowmore changed hands a number of times right up until 1963 when the distillery was acquired by Stanley P. Morrison. This era is regarded as one of Bowmore's high points. In 1994 Suntory, a Japanese distiller, took full control of the distillery after having bought a stake in 1984. Representing the Islay region from the world renowned Bowmore Distillery, with notes of soft peat and tropical fruits, this 29 year old single cask has been selected for its archetypal Islay qualities.​​​​​​​ Bottled at 44.5% Alc./Vol from a single hogshead with zero chill filtration, this promises to be an instant classic.
Notes from the bottlers... Nose: Fizzy sweets and ashy smoke. Sweet nectarines, seaweed and peppercorns. Palate: Sweet earthy peat and ash. Tropical fruits, pear drops, BBQ flavours and paprika. Finish: Peppery with a burst of more tropical fruit. A long, maritime and driftwood campfire aftertaste.