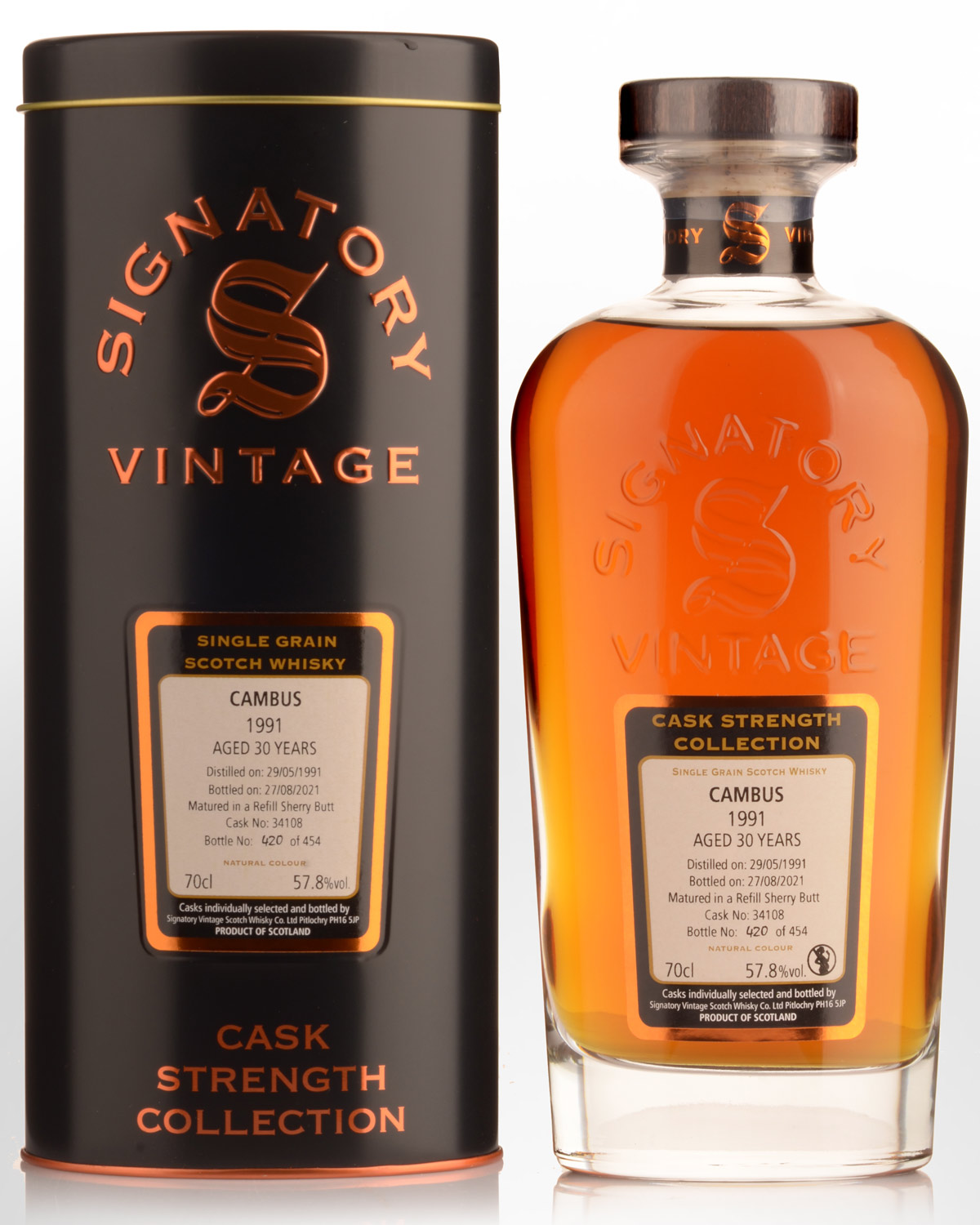 1991 Signatory Vintage Cambus 30 Year Old Cask Strength Single Grain Scotch Whisky (700ml)
Note: The Signatory range often arrive in to our store suffering from minor damage in transit. This is out of our control. When we dispatch to you we will re-pack to avoid further damage in transit but you should allow for possible dents and scratches to the metal tins.
Signatory regularly offer a number of single grains, all worth consideration. Here's another, and one of the rarer selections. Prized by blenders, Cambus was closed in 1993. At a going rate of under $14 dollars per year of maturation, we'd say this is very reasonable buying. It's also unusual as Signatory have matured it in a refill sherry butt, emptied in 2021 with an outturn of 454 bottles. 57.8% Alc./Vol. Non chill filtered.