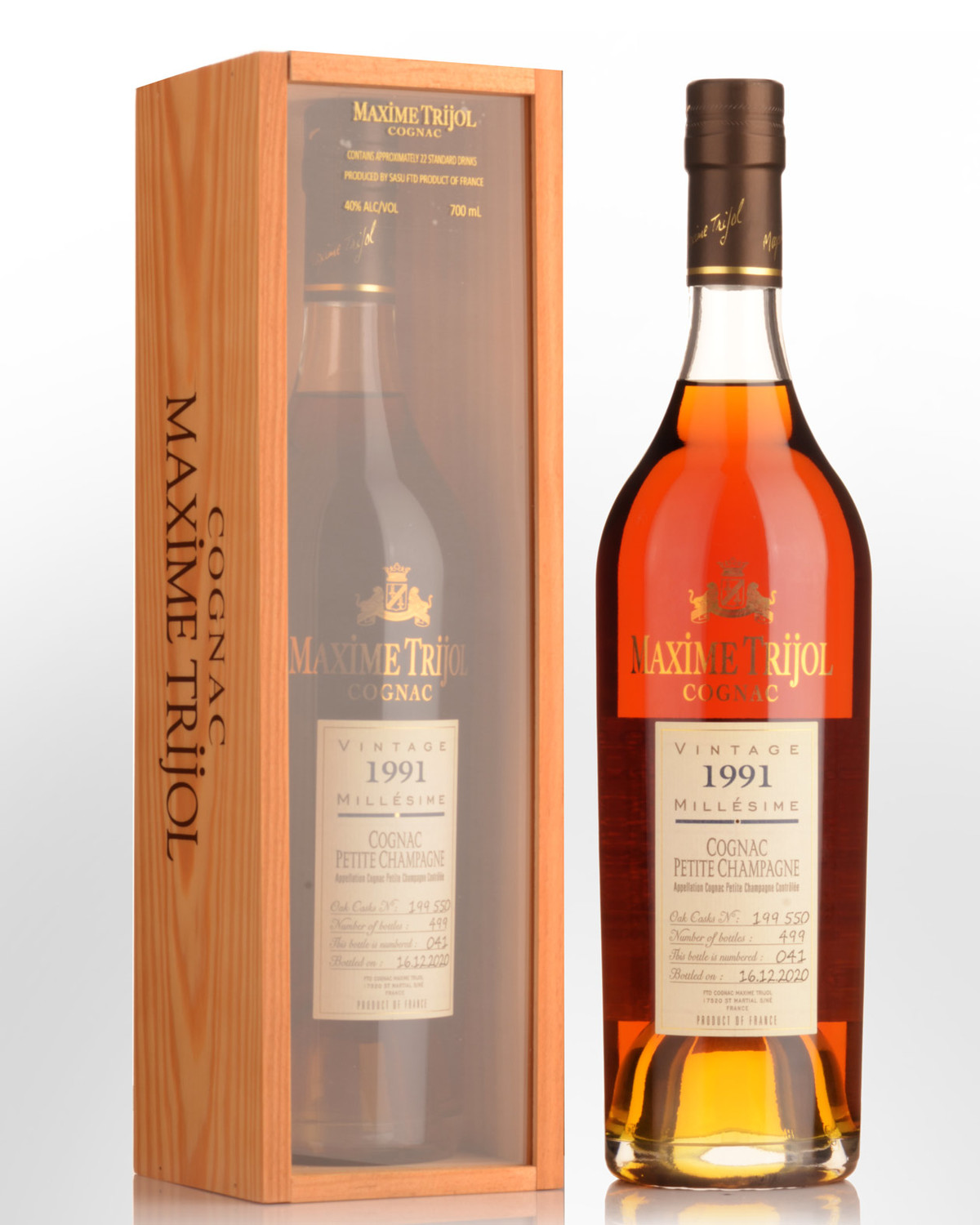 1991 Maxime Trijol 29 Year Old Petite Champagne Cognac (700ml)
Trijol's 1991 Petite Champagne was an outturn of 499 bottles from two casks (Nos 199 & 550). Bottled in December 2020.
Since the Trijol family originally settled as growers and distillers in St Martial Sur Né, in the heart of the Cognac region they have built on their expertise as growers and distillers, becoming full time distillers in 1962. An independent family firm, Maxime Trijol has twenty 2,500 litre charentais pot stills and is now one of the largest distillers of cognac supplying many of the larger houses. In recent times the company has concentrated on releasing more of its own cognacs, which have been building a great reputation for quality, including rare vintage bottlings.
The soils of Petite Champagne are chalky and of a compact and friable type known as Santonian chalk. This slight difference in soils from Grande Champagne means the region's cognacs tend to be close in style to Grande Champagne, but without the finesse of the latter.