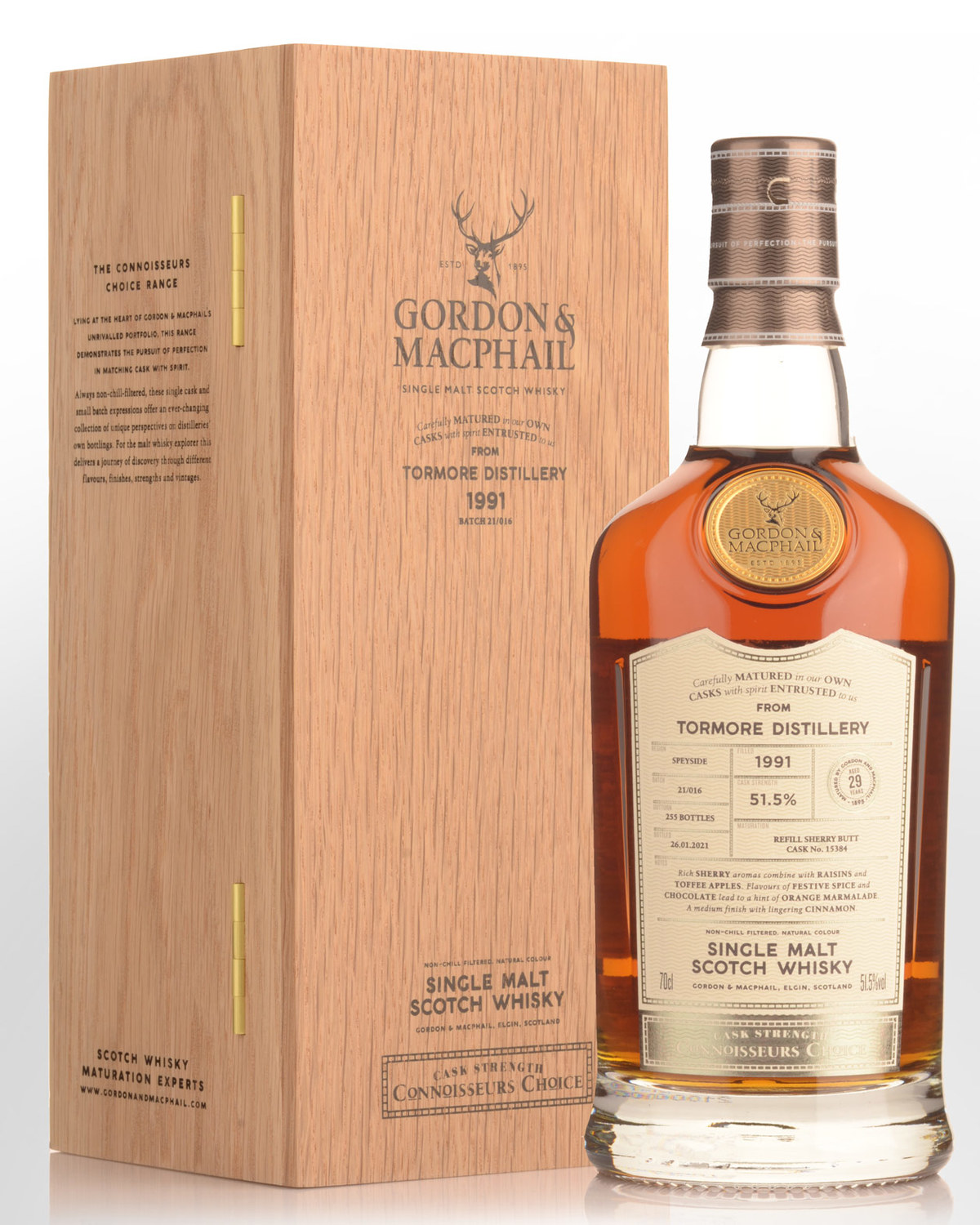 1991 Gordon & Macphail Connoisseurs Choice Tormore 29 Year Old Cask Strength Single Malt Scotch Whisky (700ml)
Speyside, Highlands,
SCOTLAND
Here we have one of several big gun bottlings from the latest Connoisseurs Choice collection. Created in 1968 by whisky visionary, George Urquhart, over the years this range has featured single malts from almost 100 Scottish distilleries. Comprising more than 2,000 individual bottlings, each Connoisseurs Choice tells its life story through its label: cask type, bottling date, strength, vintage and tasting note. This release consists of 255 bottles of very well-aged Tormore at natural strength, drawn from a single refill Sherry cask that was laid down in 1991. Non chill filtered. Beautifully presented in a timber box. One only available.
Notes from the bottlers... Expect a rich, Christmas-y dram with toffee and raisins on the nose and a palate full of chocolate orange and cinnamon.
Completed in 1960, Tormore was the first new distillery to be built in Scotland in the 20th century. It has been controlled by Pernod-Ricard since they purchased Allied Domecq in 2005. For many years, Tormore suffered by association with the once extremely indifferent Long John blend, but the make is clearly much improved of late.