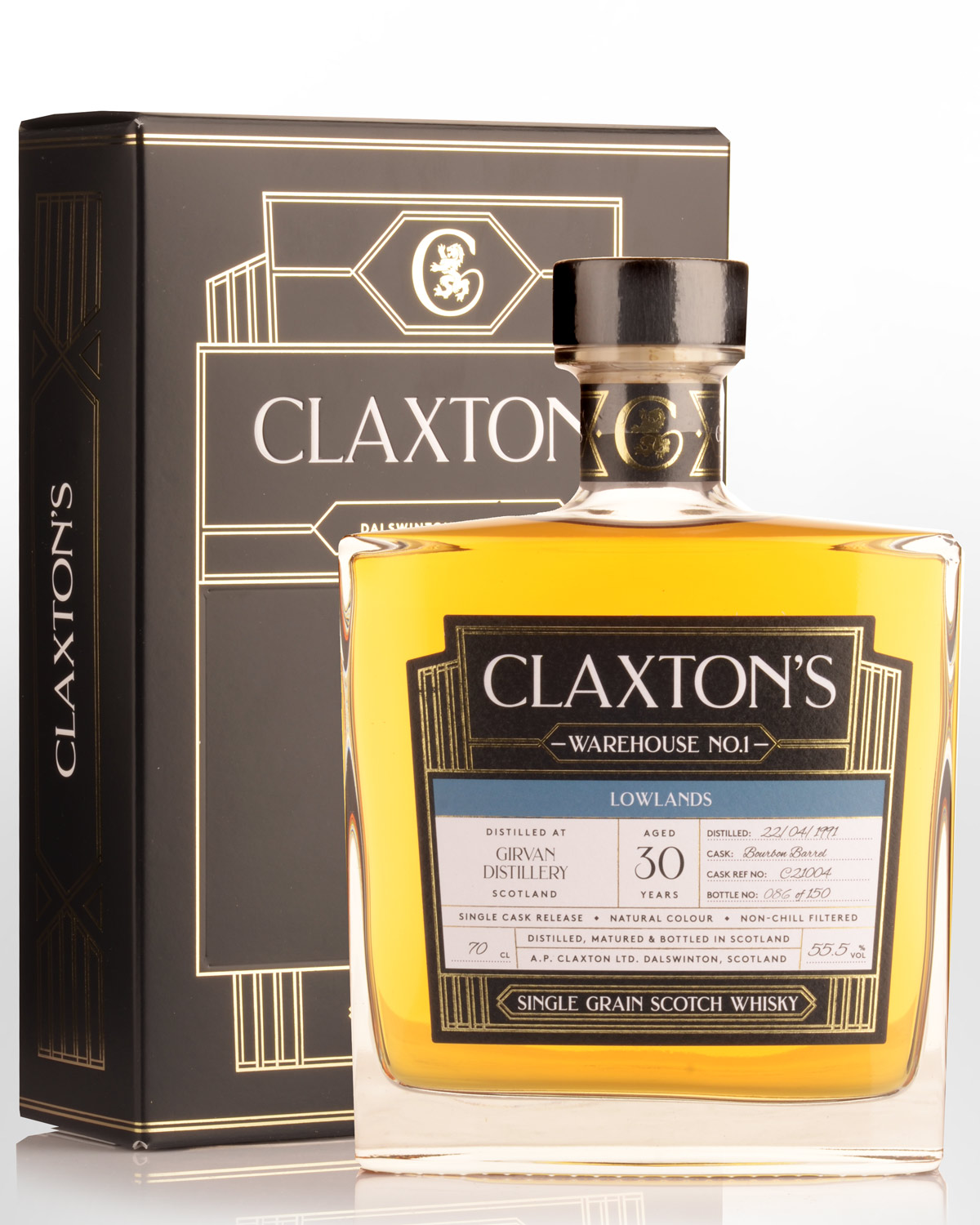 1991 Claxton's Warehouse No.1 Girvan 30 Year Old Cask Strength Single Grain Scotch Whisky (700ml)
Dryish, woody nose suggests pencil shavings. Some sprightly peppers add zing and lift. Enough air contact adds typical vanilla and bourbon notes plus a little peachy fruitiness. Satiny entry, intensifying in a sensational rush. Liquid Bounty Bar at mid palate; desiccated coconut beautifully defined through the finish. No shortage of vanillas or high end bourbon character either. Ends drier, pulsing on at length. Gorgeous grain. This is a steal. 55.5% Alc./Vol. Non chill filtered. 150 bottles.
Notes from Claxton's... Nose: Melon balls. Soft vanilla and hints of oak. Sweetcorn in syrup. Palate: Sweet oak and spice at first. More soft fruits and corn flavours. Finish: More oak in the finish with waves of vanilla and sweetcorn.