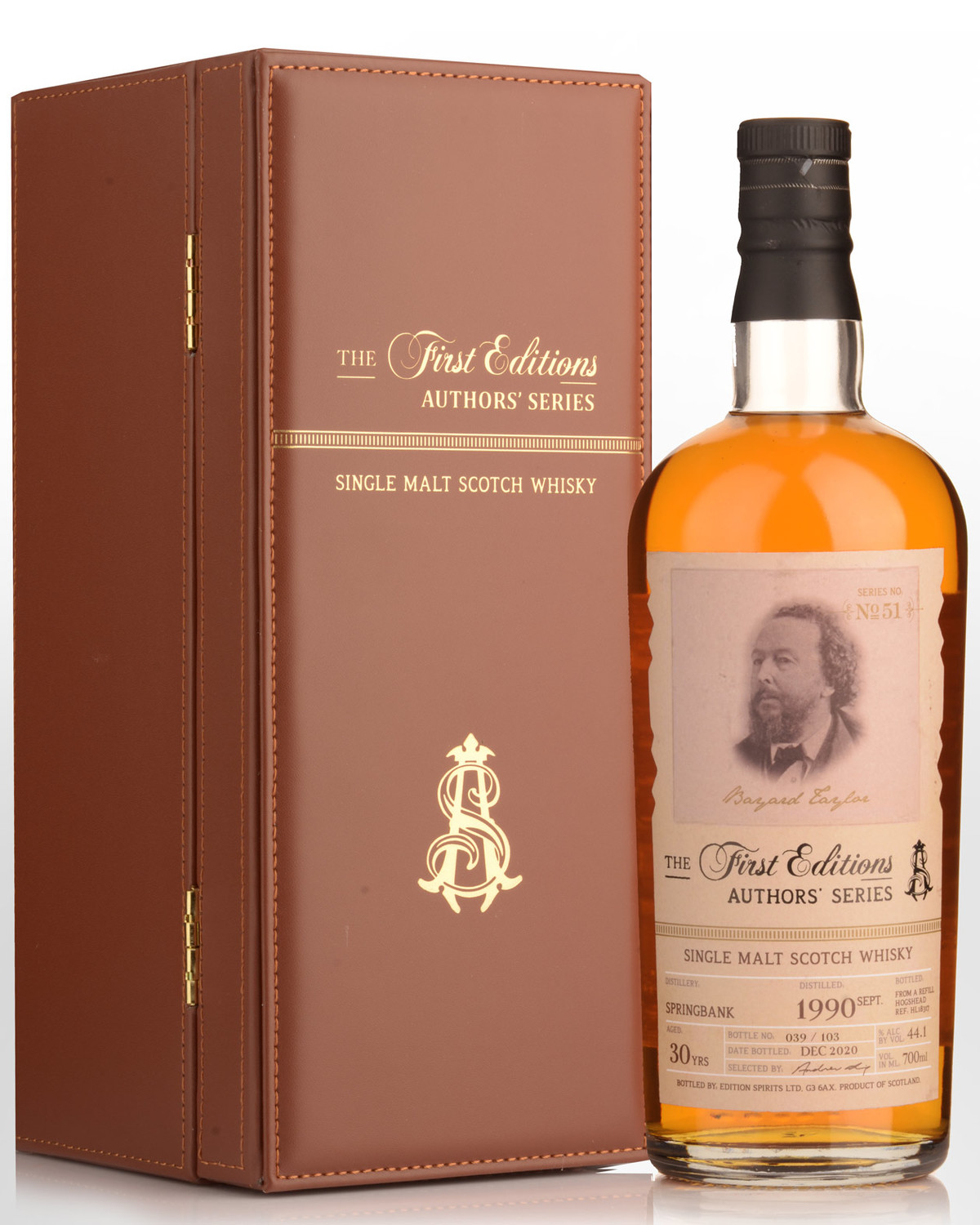 1990 Hunter Laing & Co. The First Editions Authors' Series Springbank 30 Year Old Cask Strength Single Malt Scotch Whisky (700ml)
Here we have something that will tempt collectors: A venerable Springbank distilled in September 1990 and matured in a single refill hogshead (HL18317). Just 103 bottles are available world wide. An earlier (24 year old) release in the series received high praise from whiskyfun.com. Given Hunter Laing's reputation for quality selections, we'd anticipate something similar here. Keep in mind, Springbanks are now more than ever considered blue chip investments. Bottlings like this rarely surface. These are arguably the new Macallans, so expect further long term upside. Comes beautifully presented in a leather wrapped case.
Part of a new range paying tribute to great writers of years past, each release in the 'The First Editions Authors' Series is dedicated to a literary figure, such as Dickens, Poe or Kipling. This edition features Bayard Taylor, a Pennsylvanian poet and travel writer. Each whisky is personally selected by Andrew Laing from distilleries around Scotland.