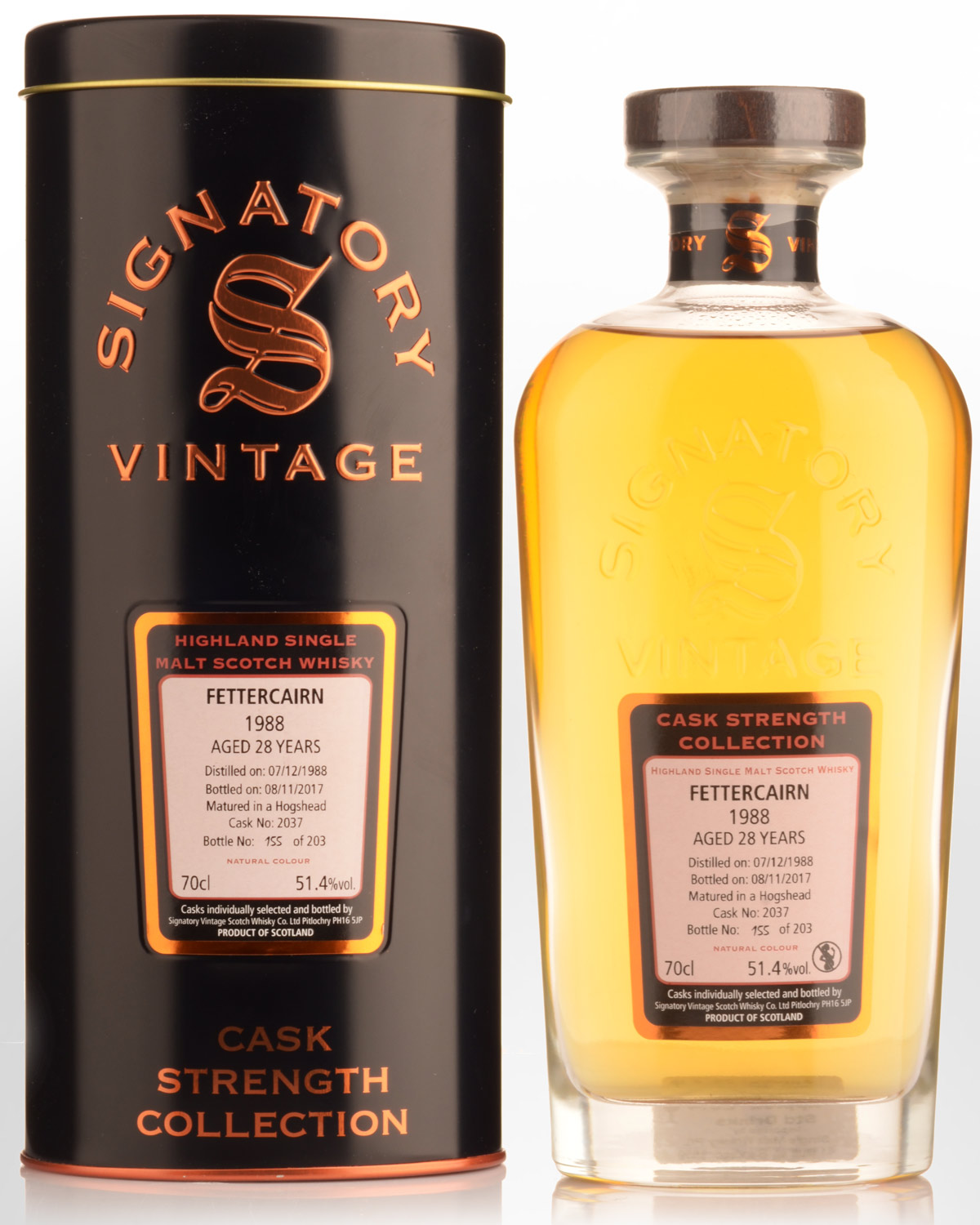 1988 Signatory Vintage Fettercairn 28 Year Old Cask Strength Single Malt Scotch Whisky (700ml)
Speyside, Highlands,
SCOTLAND
Note: The Signatory range often arrive in to our store suffering from minor damage in transit. This is out of our control. When we dispatch to you we will re-pack to avoid further damage in transit but you should allow for possible dents and scratches to the metal tins.
Renowned for producing one of the industry's lightest and cleanest spirits with natural honeyed spice notes, it's been quite a while since we saw an indie Fettercairn, or any Fettercairn for that matter. A new official range of age statements were launched in 2018 (12, 28, 40 and even a 50YO), but at the time of writing, they're yet to make it to Australia. In the meantime, the independents are filling a void. The folks at Signatory snaffled this away in 1988 for a lengthy maturation until bottling in 2017 from a single hogshead. 51.4% Alc./Vol. Non chill filtered. From an outturn of 203 bottles.