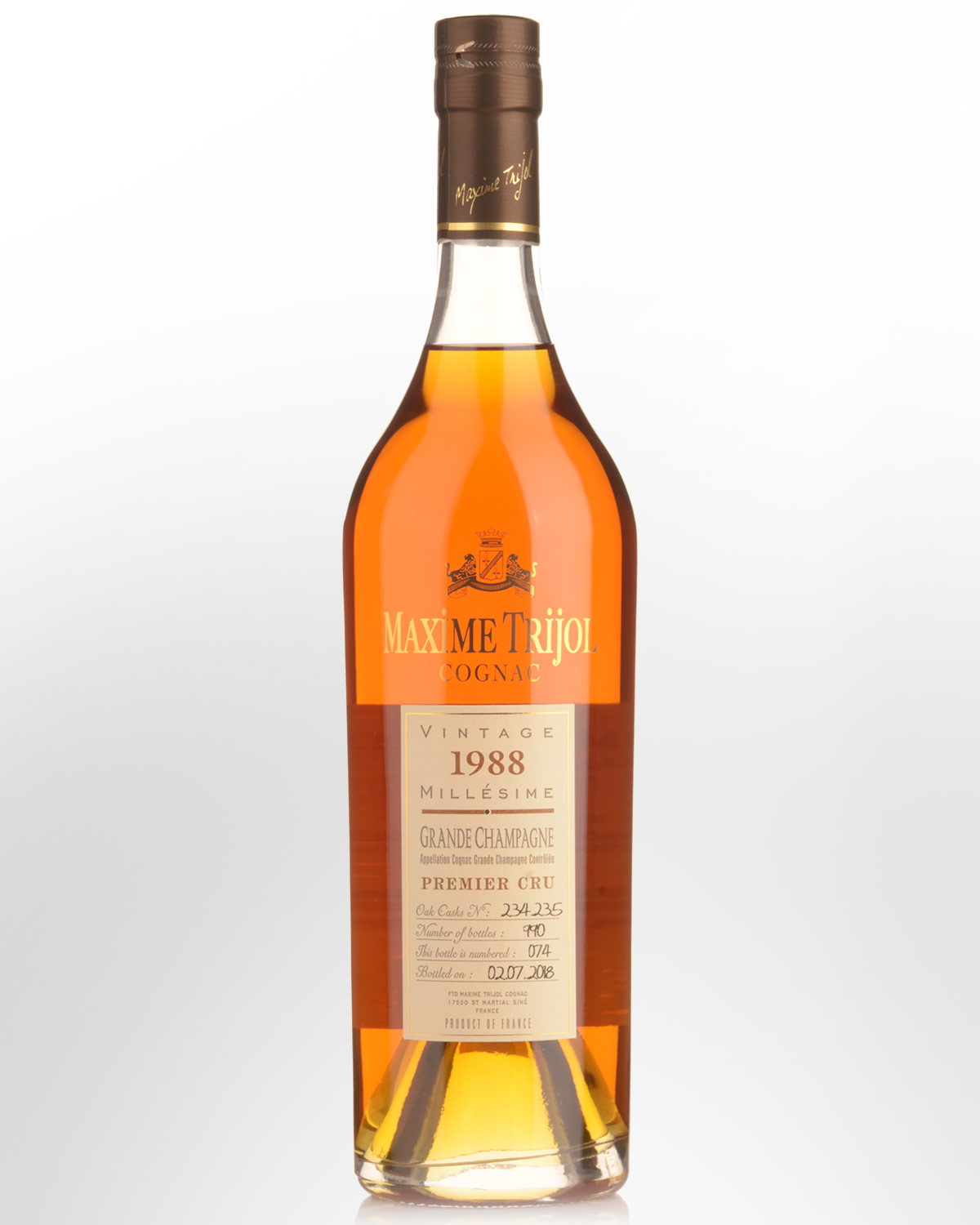 1988 Maxime Trijol 29 Year Old Grande Champagne Cognac (700ml)
Trijol's 1988 Grande Champagne is a prime example of the passion and patience required to create something magical. 1988 was considered an excellent year with the harvest producing grapes rich in flavours ready to be transformed into refined eaux-de-vie. When harvested, the Trijol family begin work immediately, pressing the fruit just after it's picked and starting the fermentation process as soon as possible. These two steps are deemed influential in creating the highest quality eaux-de-vie. Everything is done in-house, from harvesting to distilling and bottling, meaning complete control over the production process.
Bottled in 2018 from two casks (#234 & #235), the outturn for this release was just 990 bottles. The price is very reasonable for a Grande Champagne expression of this calibre. Says cognac-expert.com, "...this particular vintage is an intense and exquisite harmony between floral, fruity and spicy notes. At first the nose is hit by the sweet notes of plum jelly, enhanced by fresh vanilla seed and delicately perfumed by cinnamon. The palate is round with oak wood being very present, a gentle reminder of the aging process in Limousin oak barrels. Upon tasting there is a lightly floral element of rancio. A creamy attack with an ample and round personality." 40% Alc./Vol.