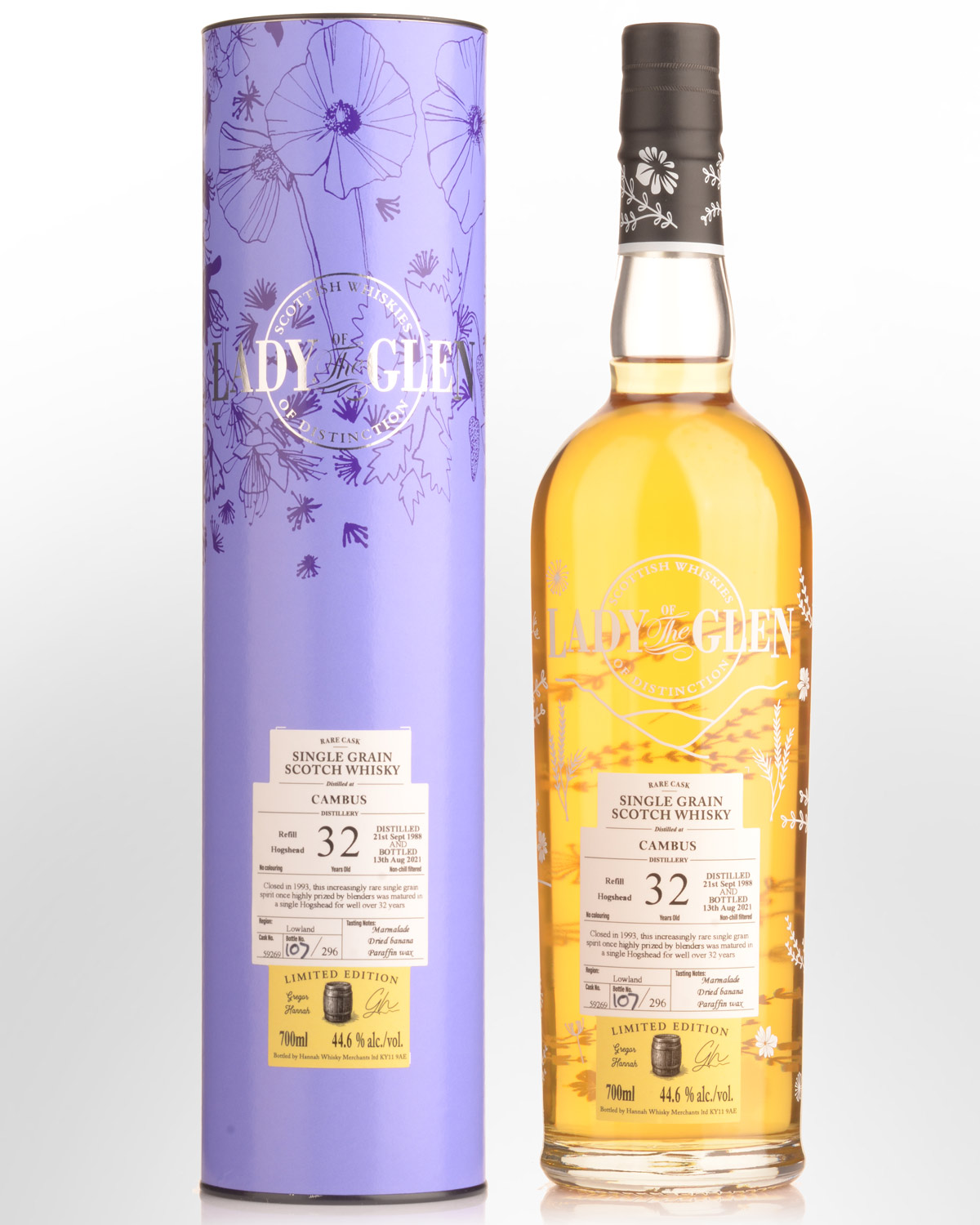 1988 Lady of the Glen Cambus Single Cask #59269 32 Year Old Cask Strength Single Grain Scotch Whisky (700ml)
Once prized by blenders, Cambus was closed in 1993. Perfect gold in colour. The nose is on the drier side. Five minutes in the glass accentuates sweeter notes being lightly peppered with suggestions of sponge cake, fruit pastries, jelly beans, Bounty Bar and dried peach. Brisk, light entry; Somewhat bourbonesque. The mid palate amplifies the texture, becoming almost malty; follows with a rush of desiccated coconut, sponge cake and vanillan oak. Hints of dry curacao and peppermint confectionary revive the finish. If you tend to find grains overly sweet, this one should work in your favour. 296 bottles drawn from a single hogshead. 44.60% Non chill filtered.
Other reviews... Nose: A complex mixture of creamy vanilla, chocolate powder, red fruits and paraffin wax develop to a marmalade on toast and freshly baked pastry character. All of this contained within a fruit orchard. Palate: Smooth and subtle entry with more body and mouthfeel than expected with grain whisky. Juicy raisins and sultanas in vanilla ice cream balanced with notes of honied spice and desiccated coconut. Finish: Fairly short but very moreish and refreshing. Now more spice led with hints of cinnamon & nutmeg dusted custard, dried banana and peppered oatcakes.