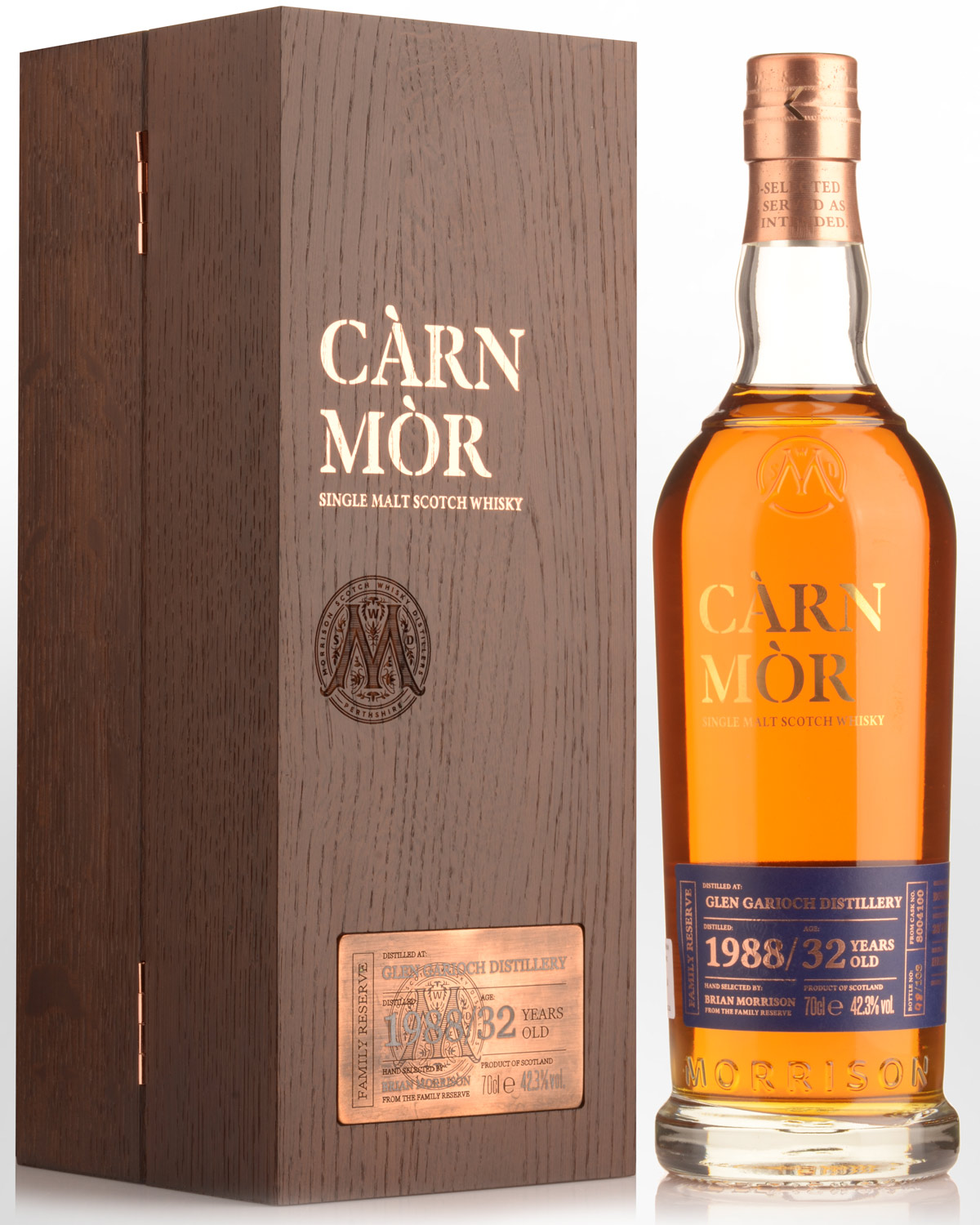 1988 Carn Mor Family Reserve Glen Garioch 32 Year Old Cask Strength Single Malt Scotch Whisky (700ml)
One of the most significant Glen Gariochs of the last few decades.
At the time of writing, this is one of the oldest Glen Gariochs ever bottled (Hunter Laing released a 31 year old a few years back). Also noteworthy is the 1988 distillation date, well before the distillery's 1995 closure when they still used their own floor-malted peated barley. Glen Garioch reopened in 1997, then switching to commercial unpeated malt. Doing so it maintained many of the best characteristics of the pre 1995 output, including rich cereal notes, a full, brawny mouthfeel, bolstered by a decent amount of spice, however it was never to be quite the same. As such, this represents a genuine slice of Scotch whisky history, at least for Glen Garioch and certainly for the Morrison family who owned Glen Garioch from 1970 before Suntory took control in 1994. The barrel in question (#8004100) was hand-picked by Brian Morrison from their extensive family holdings. He comments, "It was selected initially for its outstanding spirit quality but also it very much reflects the style of which Glen Garioch was distilled in the eighties given they were malting and peating their own barley. A rarity amongst distilleries in those days. At that time the Morrison family owned Glen Garioch so it is one distillery that we have a very personal connection to."
The Morrisons are now known for their Càrn Mòr and Old Perth labels. Presently Carn Mor is owned by former Morrison Bowmore directors, Kenny MacKay and Rob Starling together with ex-Morrison Bowmore chairman, Brian Morrison. Given the connections, you'd expect this to be a very carefully considered selection. 108 bottles from a Bourbon barrel at a natural strength of 42.3% are all that's available for the world. We have one only.
Notes from Carn Mor... Nose: Ripe juicy peaches, orange peel and treacle. Palate: Lovely herbal notes,more orchard fruits and honey drops. Finish: Elegant and warm with a delightful hint of smoke. Distilled: 28/10/1988. Bottled: 28/08/2021