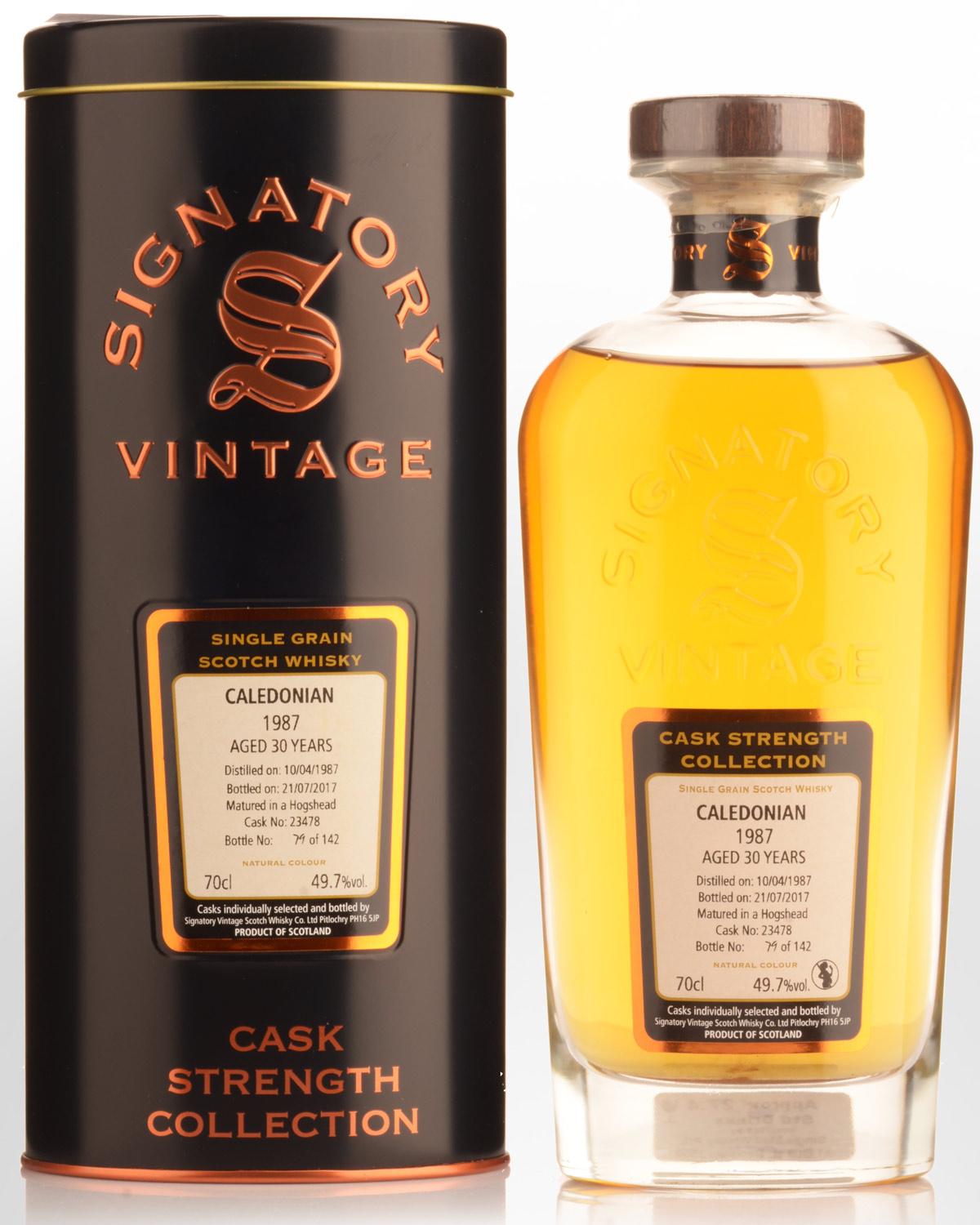 1987 Signatory Vintage Caledonian 30 Year Old Cask Strength Single Grain Scotch Whisky (700ml)
Note: The Signatory range often arrive in to our store suffering from minor damage in transit. This is out of our control. When we dispatch to you we will re-pack to avoid further damage in transit but you should allow for possible dents and scratches to the metal tins.
Ever since Diageo debuted 'The Cally' as part of their Special Releases in 2015, well-aged examples have been selling out at a steady rate. Clearly more and more single grain chasers are catching on to the quality and value this ghost distillery can offer. The situation won't last as stocks diminish and prices increase. Considering the official 40 year old will set you back around $1500 (if you can find one), Signatory's thirty year old cask strength release is a bargain. Bottled in 2017 from a single hogshead yielding 142 bottles. 49.7% Alc./Vol. Non chill filtered.