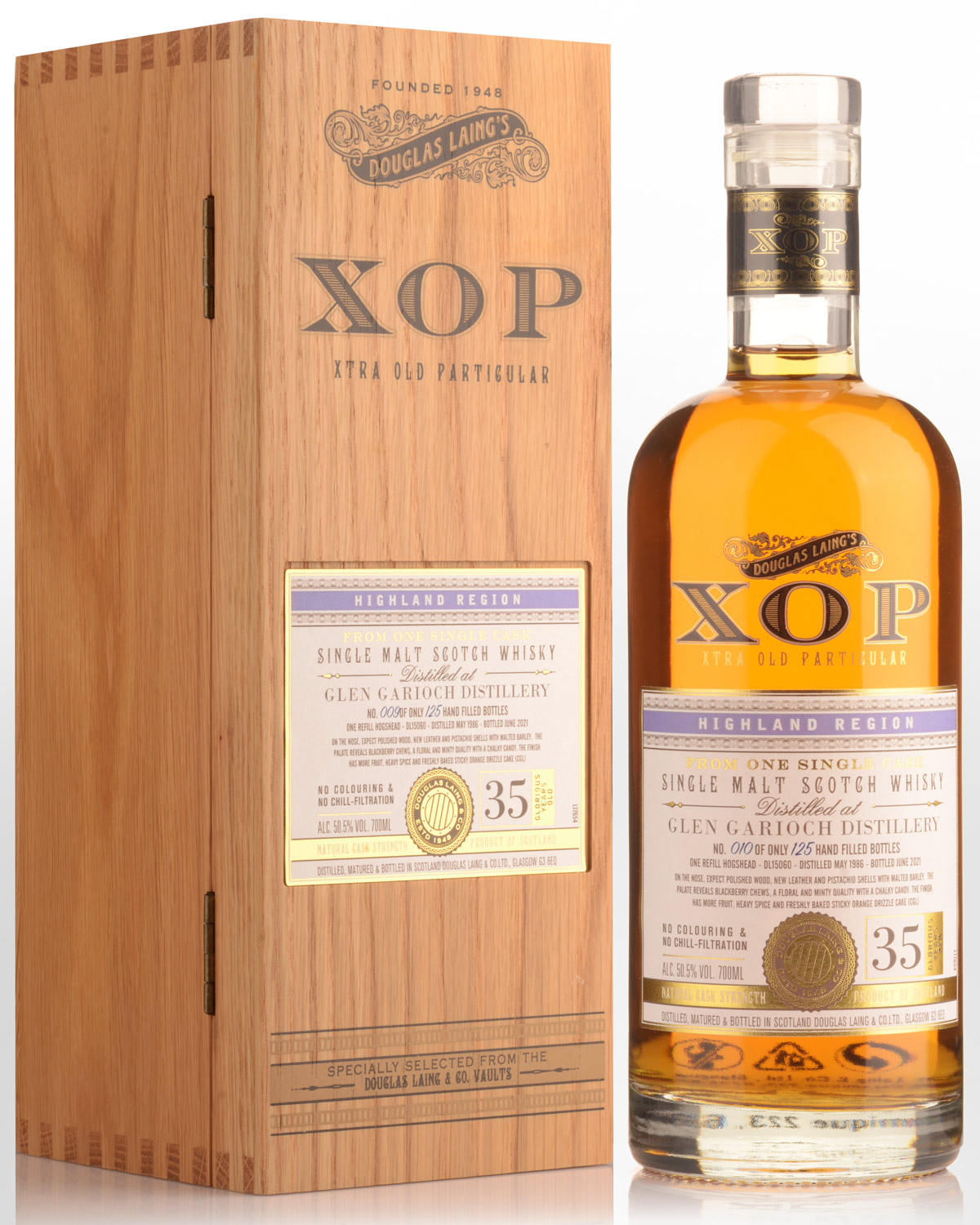 1986 Douglas Laing & Co. XOP Xtra Old Particular Glen Garioch 35 Year Old Single Cask Limited Release Cask Strength Single Malt Scotch Whisky (700ml)
At the time of writing, to our knowledge, this is the oldest Glen Garioch to land in Australia and quite possibly the oldest ever bottled (Carn Mor have recently offered a 32 year old, while Hunter Laing released a 31 year old a few years back). Also noteworthy is the 1986 distillation date, well before Glen Garioch's 1995 closure when they still used their own floor-malted peated barley. Glen Garioch reopened in 1997, then switching to commercial unpeated malt. Doing so it maintained many of the best characteristics of the pre 1995 output, including rich cereal notes, a full, brawny mouthfeel, bolstered by a decent amount of spice, however it was never to be quite the same. As such, this represents a genuine slice of Scotch whisky history, at least for Glen Garioch and certainly for the Morrison family who owned Glen Garioch from 1970 before Suntory took control in 1994.
Bottled by Douglas Laing from one refill hogshead at cask strength with no chill filtration, their notes describe aromas and flavours of polished wood, pistachio shells, malted barley, blackberry chews and a minty / floral quality with a spice and orange drizzle cake finish. 50.5% Alc./Vol. 125 bottles are available globally. Extremely limited stocks.