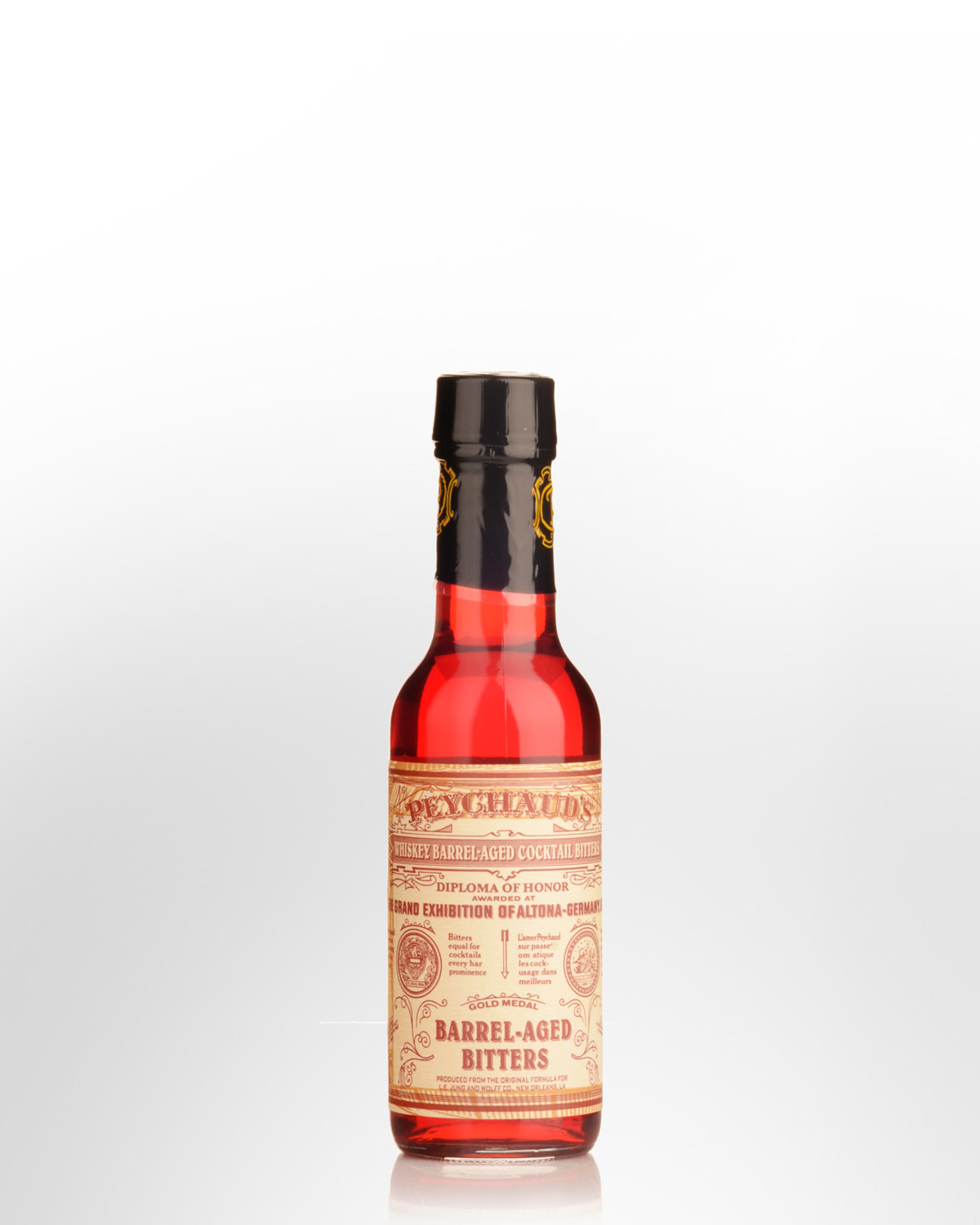 Peychaud's Whiskey Barrel-Aged Bitters (148ml)
Originally created around 1830 by Antoine Amédée Peychaud, an apothecary from France who settled in New Orleans, Louisiana in 1795. Peychaud's is a gentian-based bitters, comparable to Angostura bitters, but with a lighter body, sweeter taste and more floral aroma, called for specifically in many cocktails. Try this classic in a Manhattan, Old Fashioned, Whisky Sour or in the signature Sazerac Cocktail.
This twist is aged in used Sazerac Rye Whiskey Barrels for 140 days, adding spice & vanilla to the profile. Supercharge your Sazerac by substituting this version of the classic bitters in the recipe below.
Classic Cocktail: The Official Sazerac Cocktail

1 cube sugar
35ml Sazerac Rye Whiskey or
Buffalo Trace Bourbon
7ml Absinthe (or other quality Anise Flavoured Liqueur)
3 dashes Peychaud's Bitters
Lemon peel
Method:
-Pack an Old-Fashioned glass with ice
-In a second Old-Fashioned glass place the sugar cube and add the Peychaud's Bitters to it, then crush the sugar cube
-Add the Sazerac Rye Whiskey or Buffalo Trace Bourbon to the second glass containing the Peychaud's Bitters and sugar
-Empty the ice from the first glass and coat the glass with the Anise liqueur, then discard the remaining Anise Liqueur
-Empty the whiskey/bitters/sugar mixture from the second glass into the first glass and garnish with lemon peel