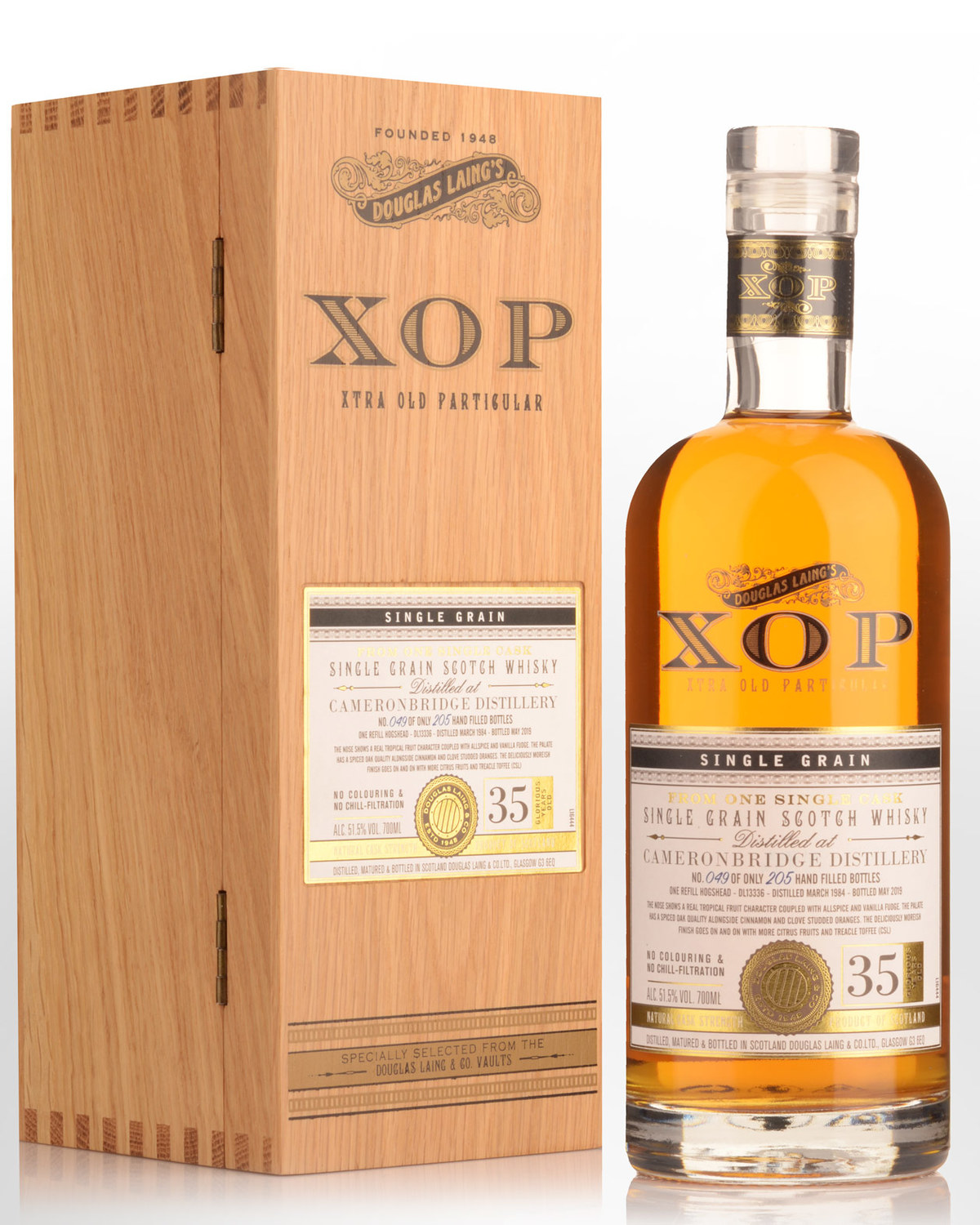 1984 Douglas Laing & Co. XOP Xtra Old Particular Cameronbridge 35 Year Old Single Cask Limited Release Cask Strength Single Grain Scotch Whisky (700ml)
Douglas Laing's XOP collection continues its run of well-aged gems.
Founded in 1824, Cameronbridge is now Diageo's grain facility dedicated to producing the canvas for many of the company's blends, as well as distillate for its own brand, 'Cameron Brig', and David Beckham's Haig Club single grain whisky. The scale here is massive. In fact, Cameronbridge remains the largest grain distillery in Europe. Laing's single cask #13336 was distilled in March 1984 and bottled in May 2019. According to the bottlers, "The nose shows real tropical fruit character, coupled with all-spice and vanilla fudge. The palate has a spiced oak quality alongside cinnamon and clove studded oranges. The deliciously moreish finish goes on and on with more citrus fruits and treacle toffee. A tiny fraction of the 205 bottles produced have made their way to Australia. 51.5% Alc./Vol. Non chill filtered.