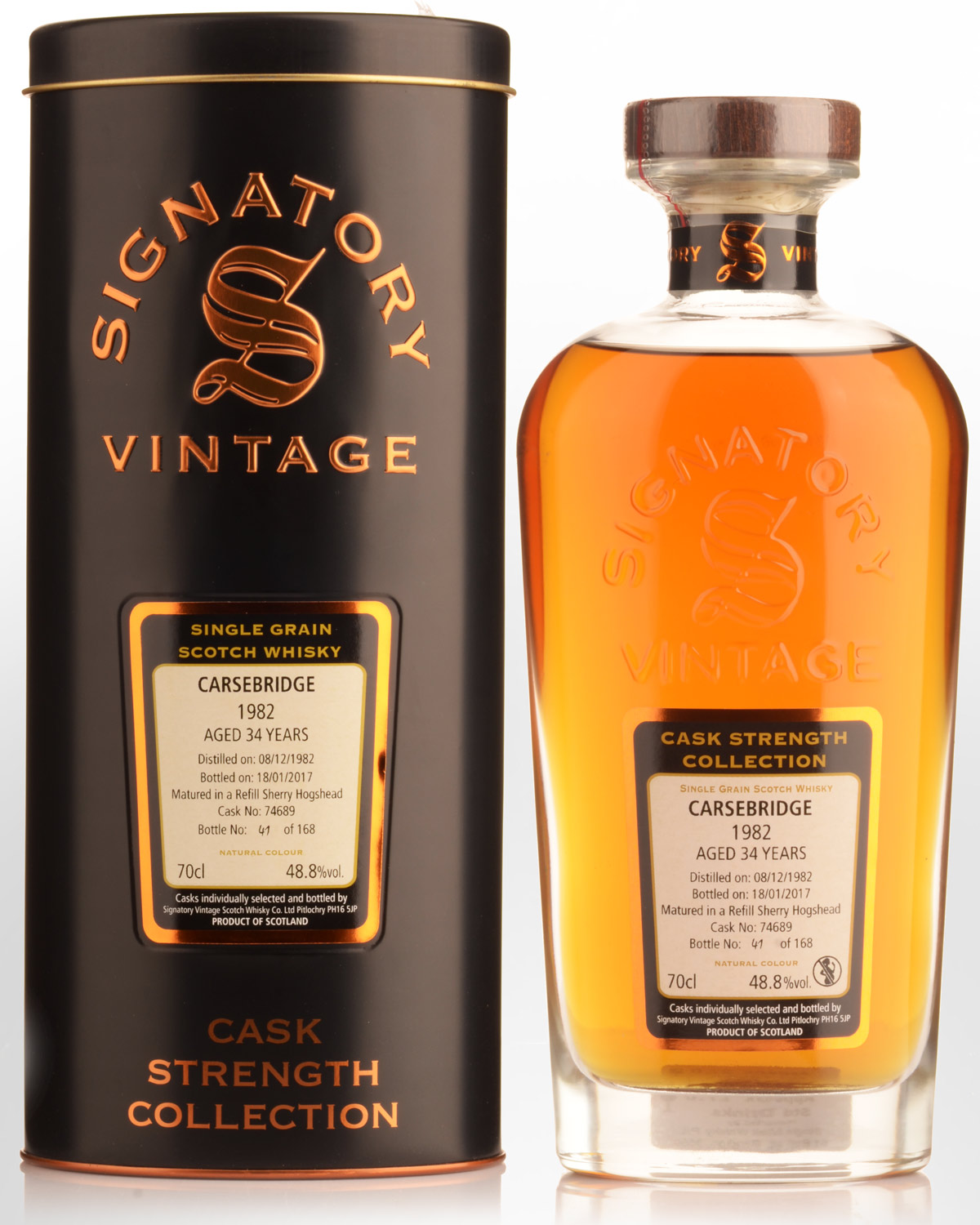 1982 Signatory Vintage Carsebridge 34 Year Old Cask Strength Single Grain Scotch Whisky (700ml) - 48.8%
Note: The Signatory range often arrive in to our store suffering from minor damage in transit. This is out of our control. When we dispatch to you we will re-pack to avoid further damage in transit but you should allow for possible dents and scratches to the metal tins.
It's been noted by at least one whisky writer that your best chances of securing new bottlings of old malts from closed distilleries are Caperdonich, Convalmore, Dallas Dhu, Imperial, Ladyburn, Littlemill and Pittyvaich. As independent releases become more erratic, the remainder have become the realm of whisky auctioneers. Several single grains including Carsebridge surely fall into the latter category. To our knowledge, this is only the fourth time an example has made it to Australian shores. Given that Diageo's 48 year old Special Release 2018 edition opened at well over AU$1000, this will be a no-brainer for collectors. Carsebridge closed in 1983 and was subsequently demolished. Although it was a large operation for its time, remaining stocks are now running low. This edition was bottled in 2017 from a single refill sherry hogshead yielding 168 bottles. 48.8% Alc./Vol. Non chill filtered.