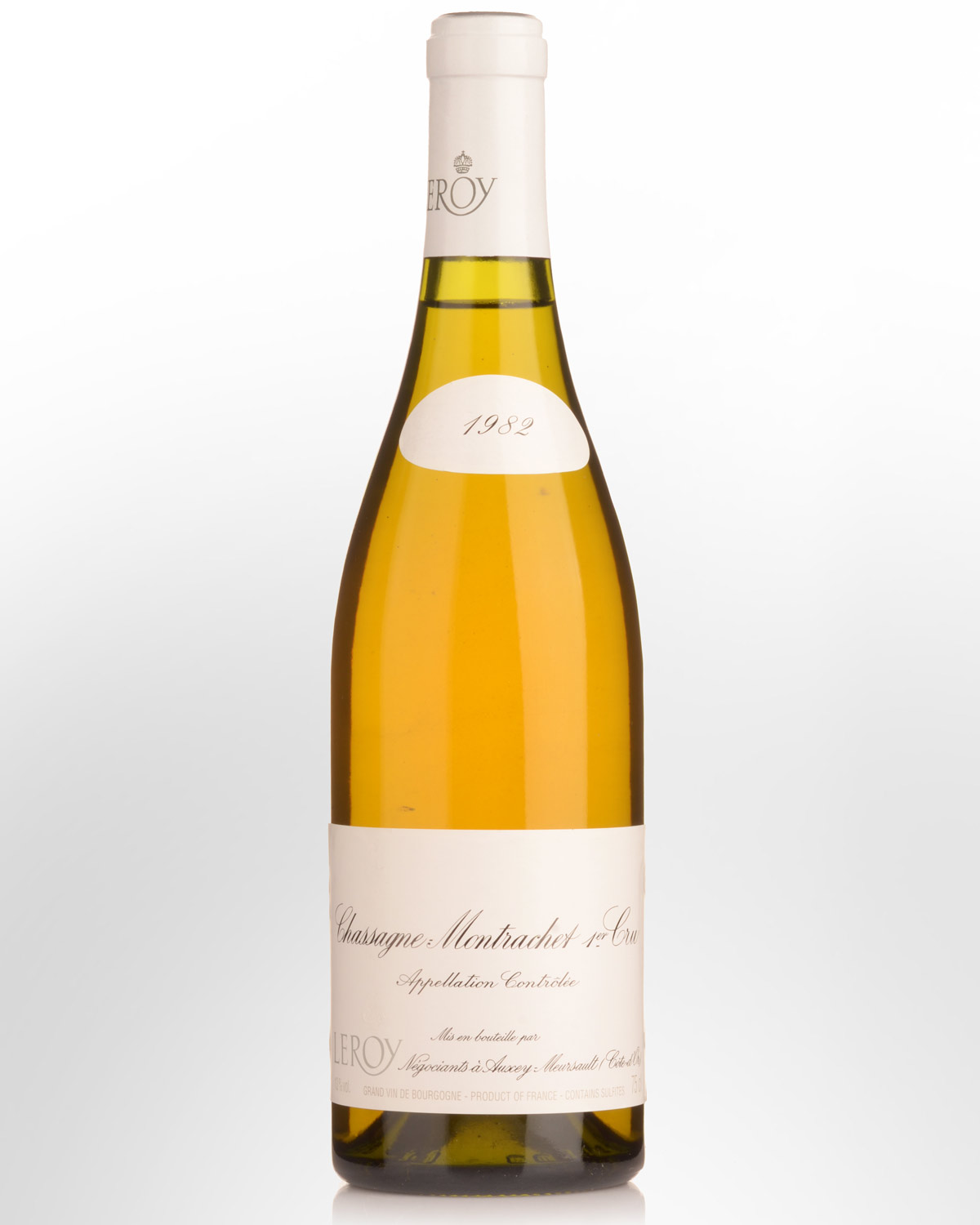 1982 Maison Leroy Chassagne-Montrachet Premier Cru
Madame Lalou Bize-Leroy started out as a négociant working for Maison Leroy, which was founded in Auxey-Duresses in 1868 by her great grandfather, François. Since then, her fame has spread right across the world of fine wine as part-owner and former co-director of Domaine de la Romanée-Conti. She is also the formidable driving force behind Domaine Leroy and Domaine d'Auvenay, this latter her personal domain based in Saint-Romain. In 2015 she celebrated her 50th vintage of choosing the wines for the family négociant business, and continues to show the prowess and judgment that earned her the moniker "Guardian of Great Wines".
Maison Leroy is a central part of the Leroy portfolio providing a wealth of wines hand-selected by Madame Lalou Bize-Leroy herself. Her lifetime of experience as a winemaker producing wines from almost every appellation in the Côte d'Or makes her one of the most experienced vignerons and tasters in the region. Lalou selects the Maison wines by blind tasting hundreds of wines each year and selecting from the top wines presented. She does this with no ties or obligations to buy from growers, allowing her to select wines purely based on quality. It is well known that she pays a premium for the wines she chooses, to allow herself to cherry-pick the greatest expressions of each terroir. She stakes her considerable reputation on her expert palate and market knowledge, selecting all the Maison's out-turn entirely from what she has tasted. Following the initial selection process the wines are then aged at the domaine and selected for release when she believes the wines are ready. This is one of a few houses that can offer twenty, thirty or forty year-old wines that have lain unmoved in the cellar since bottling.
1982 Maison Leroy Chassagne-Montrachet Premier Cru was released from the winery in 2021. While we do everything possible to ensure back vintage wines are of the finest provenance, old wines are not guaranteed in any way. Be aware that flavour profiles can change dramatically in older wines. If you are unsure that you will enjoy the flavours that come with older wines, we recommend you don't buy them. "I don't like it" does not qualify for a refund.