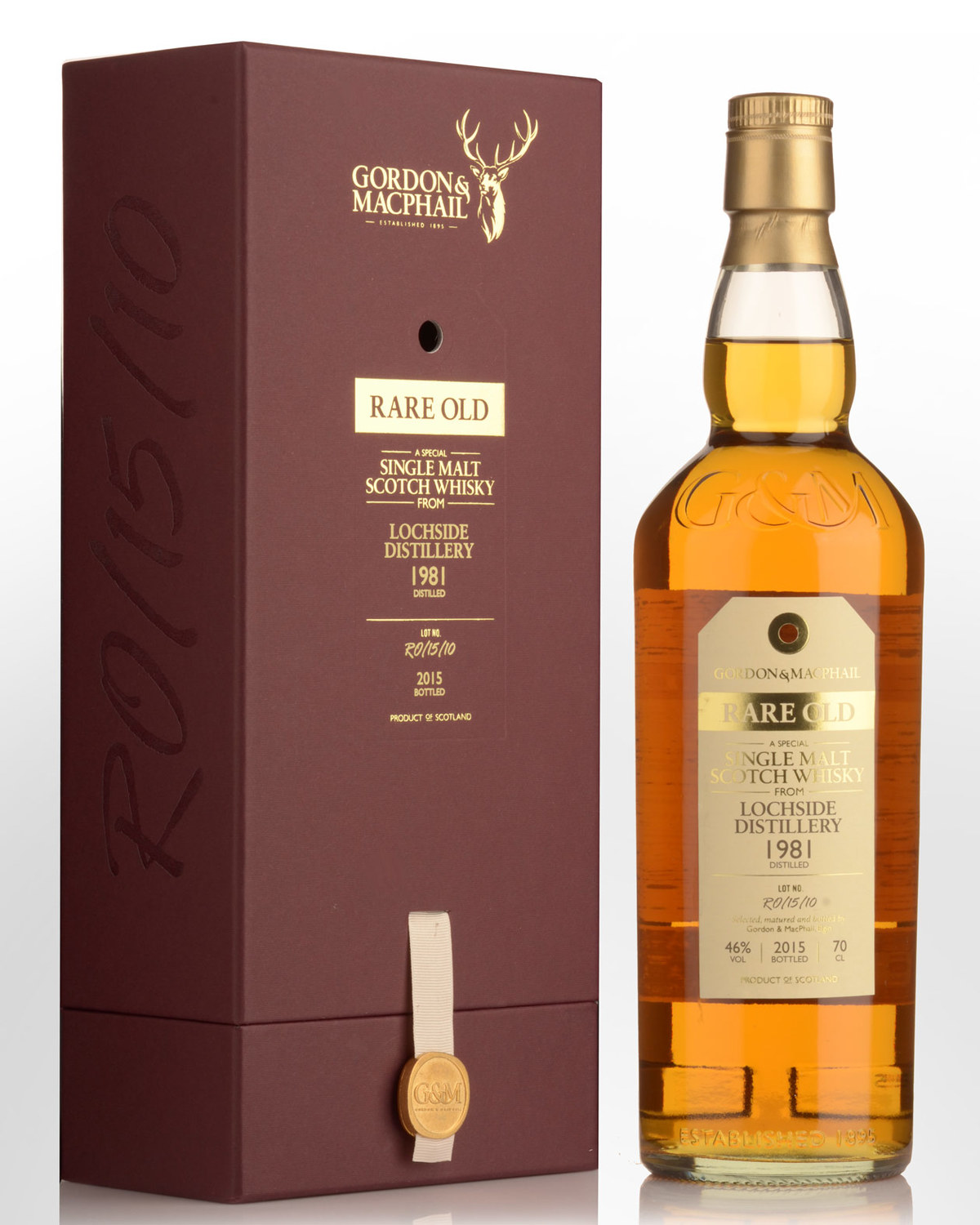 1981 Gordon & Macphail Rare Old Lochside 34 Year Old Single Malt Scotch Whisky (700ml)
Speyside, Highlands,
SCOTLAND
Part of independent bottlers, "Gordon & Macphail's" Rare Old Collection, this Lochside was distilled in 1981 and drawn from a refill / remade Sherry hogshead in 2015. Expect fragrant passion fruit flavours, hints of raspberry and black currant mingling with chocolate and a smooth fruity edge.
Lochside began life as a brewery in the 1890s. After closing in the 1950s the site was bought by Joseph Hobbs, who also ran the Ben Nevis Distillery and later converted it into Lochside Distillery. The new operation contained 4 pot stills and a 21 metre high Coffey Still making it one of a handful of distilleries producing both malt and grain whisky.
Following the death of Hobbs, his son ran the distillery until it was acquired by Destilerias y Crianza, of Madrid, in 1973 with an aim to produce Scotch Malt to blend with their own Spanish spirit. Lochside finally fell victim to the drinks industry over-production problems of the early 1990s. Pernod Ricard acquired, then closed Lochside in 1992 with the buildings being demolished in 2004-5 to make way for a housing development.
We have 1 bottle only of Lot No. RO/15/10.