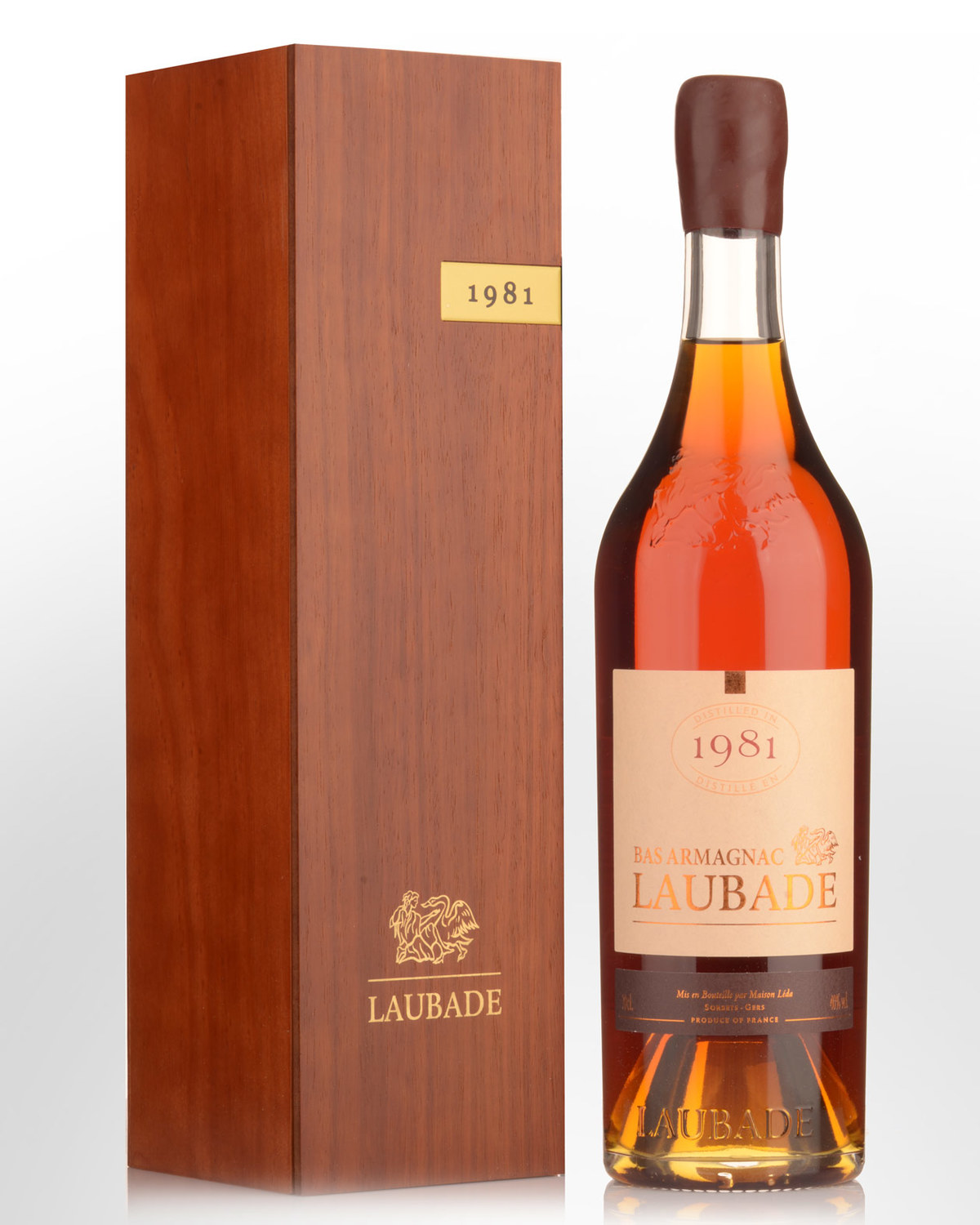 1981 Chateau de Laubade Armagnac (700ml)
Château de Laubade only release vintage-dated Armagnacs after a minimum of 15 years of ageing. This releases goes well beyond that, having being bottled in 2021, making it perfect for a 40th birthday or anniversary gift.
More than eighty different vintages are currently being matured in Laubade's cellars. The oldest vintage is from 1888. Each year tells a story dealing with the ongoing climate changes, cask quality and the cellar's temperature - all of which define the vintage identity. A culmination of rich know-how and dedication to quality from three generations, the Lesgourgues family continue to run their own 260 acre property. Planted to Ugni Blanc, Folle Blanche & Baco, each variety is distilled seperately. Notably, Laubade remains alone in coopering their own Gascon oak casks. Sustainable agriculture is also the standard here (manure is produced by 600 ewes).