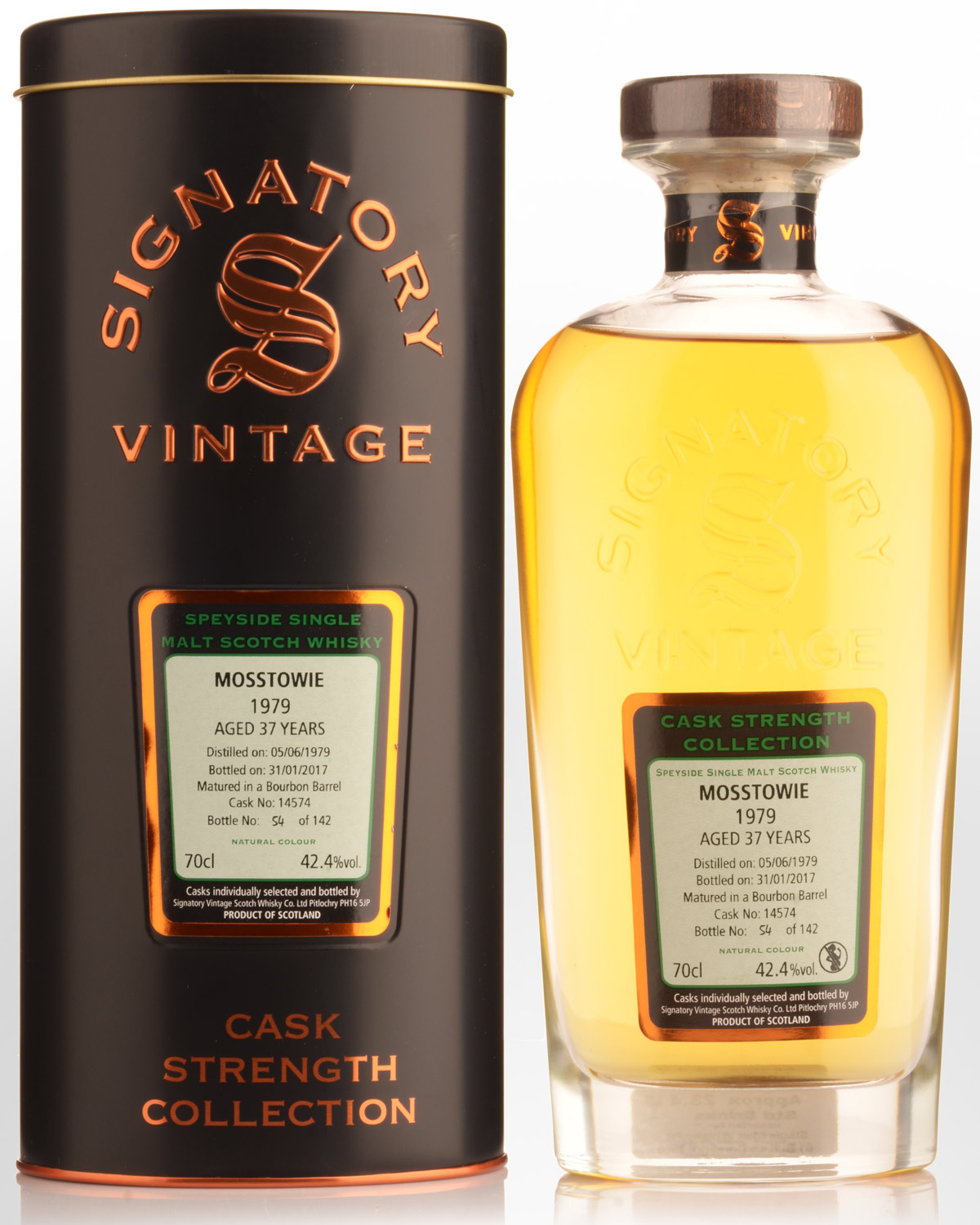 1979 Signatory Vintage Mosstowie 37 Year Old Cask Strength Single Malt Scotch Whisky (700ml)
Speyside, Highlands,
SCOTLAND
Note: The Signatory range often arrive in to our store suffering from minor damage in transit. This is out of our control. When we dispatch to you we will re-pack to avoid further damage in transit but you should allow for possible dents and scratches to the metal tins.
A spirit as rare as it is distinctive. Mosstowie is the name given to whisky produced in the Lomond Still at Miltonduff. It was first made in 1964, but ceased production in 1981 (or 1985, depending on your source) when the stills were decommissioned. The Lomond still was a hybrid pot still / column still system developed by Hiram Walker in 1955. By combining the copper pot with a rectifying column, distilleries were able to produce different types of whisky under one roof, giving wide scope for experimentation. Hence, this 1979 indie is a particularly uncommon whisky. In fact, it's the second ever Mosstowie to land on our shelves, and certainly one of the oldest to come to market. Matured in a single bourbon barrel yielding 142 bottles, long ageing has reduced the natural abv to 42.4%. Bottled in early 2017. Non chill filtered.