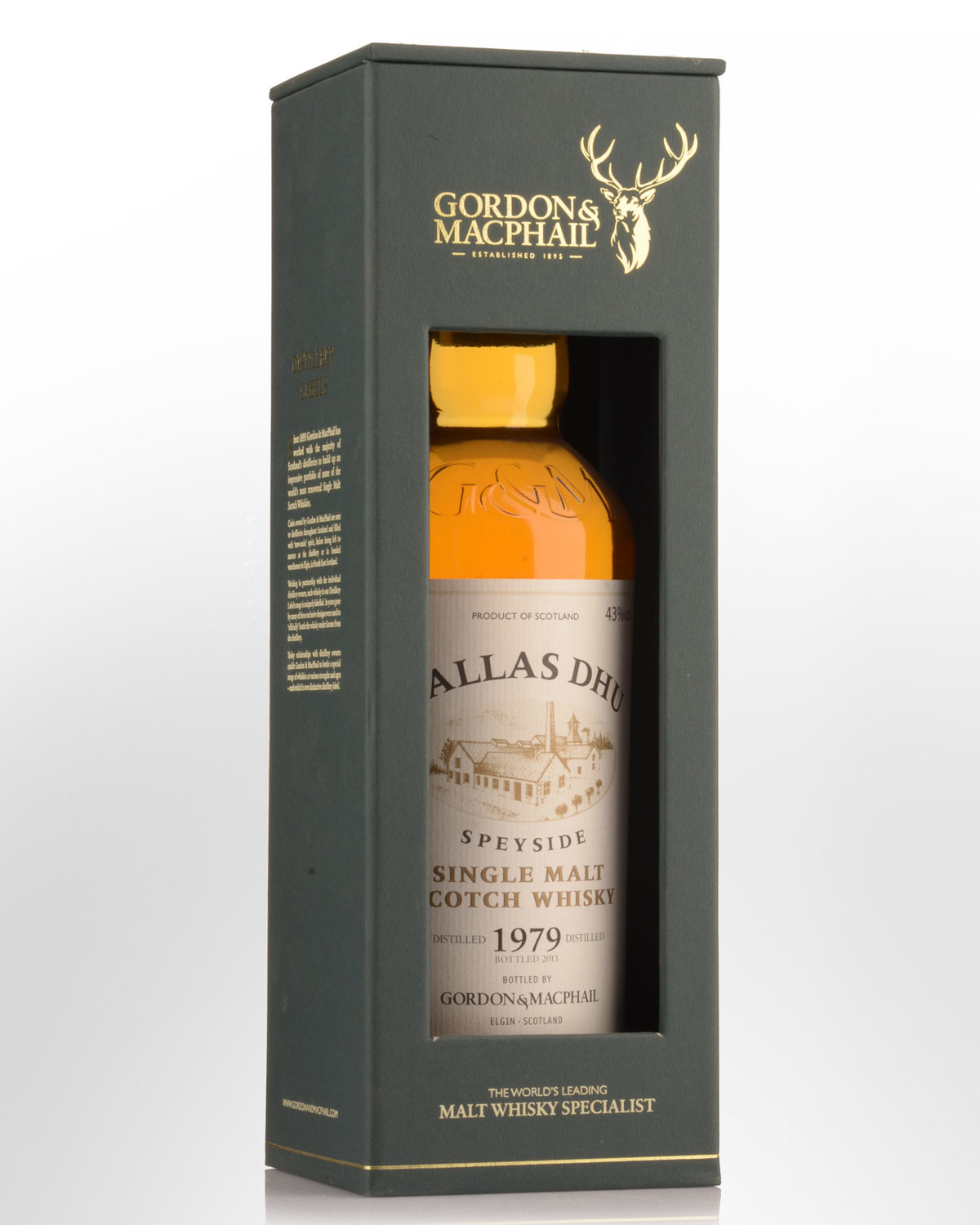 1979 Gordon & Macphail Rare Vintage Dallas Dhu 33 Year Old Single Malt Scotch Whisky (700ml)
Speyside, Highlands,
SCOTLAND
If you've never tried this elusive malt - here is the perfect opportunity.
Originally named "Dallasmore", the Dallas Dhu distillery was built in 1898 by Alexander Edward of the Sanquhar estate outside Forres. It featured a pagoda roof designed by Scottish architect Charles C. Doig. When ownership of the distillery changed to Wright & Greig Ltd. in 1899, it was renamed to "Dallas Dhu". Production began on May 29, 1899, and the first cask was filled on June 3.
Economic pressure and an unreliable water supply forced Dallas Dhu to close in 1983, and its distilling license was withdrawn in 1992. The last barrel was filled on March 16, 1983, although the buildings were re-opened to the public in 1988 under Scotland's Historic Buildings and Monument Directorate. Historic Scotland has operated the property since its establishment in 1992.
Dallas Dhu has been bottled several times by former owners, however these are hard to procure. This is sought after collector territory for those wanting to secure a colourful piece of Scotch whisky history, and a terrific dram to boot, as testified by Jim Murray's recent review. Distilled 1979. Bottled 2012.
Tasting note: Pale gold. Attractive citrus and fruit cake like sniffs with sprinklings of sweet spice - cinnamon and clove in particular - then rich vanilla enters. The squeaky clean, semi sweet profile is breakfast bar like (fruit, cereal and honey) with a slather of creamy peat and warm spices finishing fresh and with outstanding length. Nutty, oily, peaty aftertaste. If you've never tried this elusive malt - here is the perfect opportunity. 43% Alc./Vol.
Other reviews... ...marginally earthy but probably only there for the fruit and nuts to grow in: green banana and toasted yam lead, pecan pie follows behind; t23.5 how can barley melt in the mouth after 32 years? It defies logic and description. What makes it work so well, is that the base and baritone sugars from the oak never for a moment attempt to drown the tenor from the grist. Often that is the key to a whisky's success and here it is demonstrated perfectly: it means the complexity levels remain high at all times and the depth of oak controlled; f23.5 long, with the vanilla enjoying a nutty depth, moving into a more deliciously praline oiliness. The tannins are firm enough to remind us that 1979 was a long time ago now but not a single hint of oaky degradation. Clear, confident, strident notes from first to last; b24 good ol' Gordon and MacPhail! I can hardly recall the last time a bottling from this distillery popped along – depressing to think I am old enough to remember when they were so relatively common they were being sold on special offer…!! It was always a class act; it's closure an act of whisky vandalism, whether it be preserved as a museum or not. This, even after all these years, shows the extraordinary quality we are missing day in, day out. 43% 94.5 points. - Jim Murray's Whisky Bible 2013