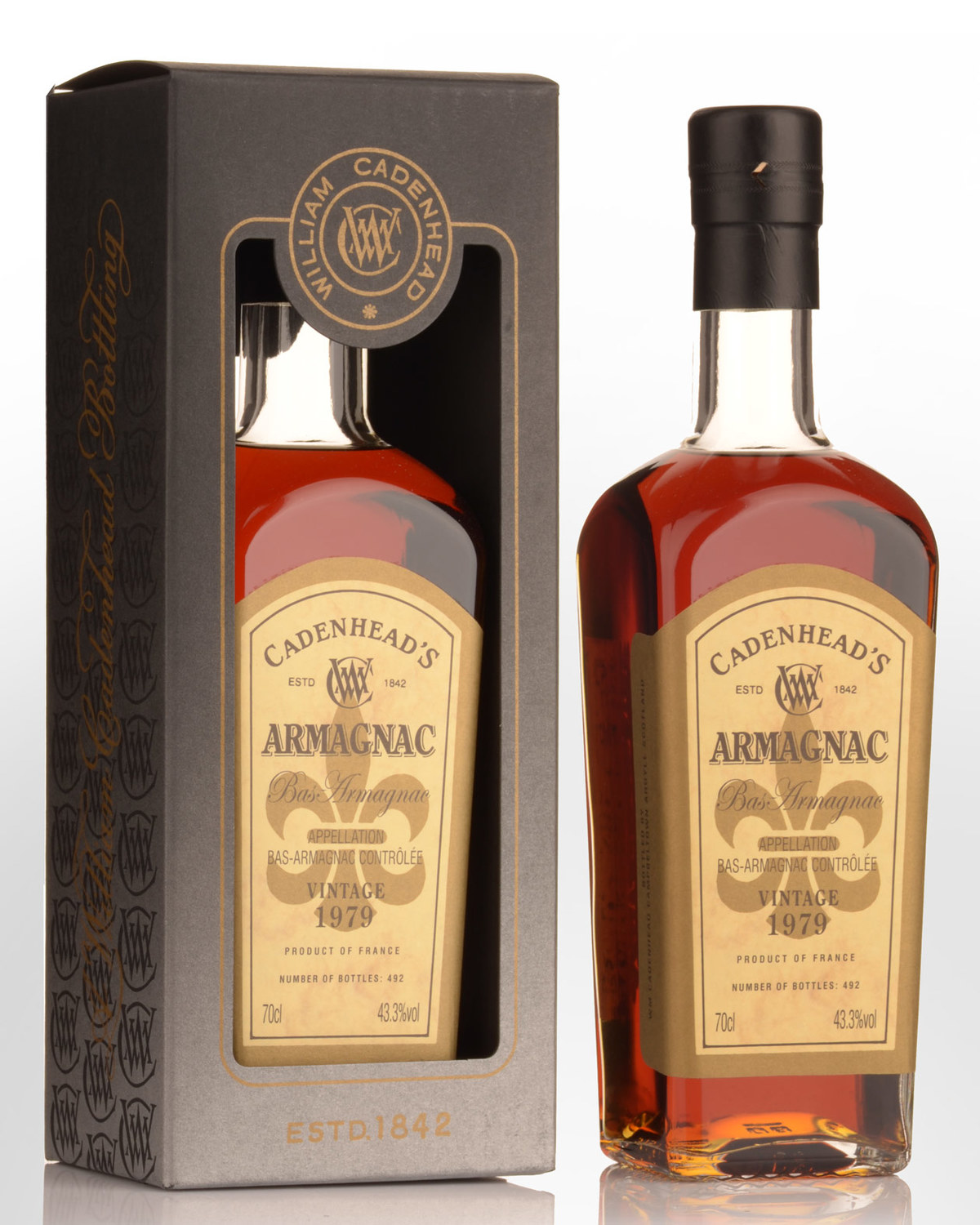 1979 Cadenheads 39 Year Old Bas-Armagnac (700ml)
Another 'Malternative' from a company better known for releasing obscure whiskies and rums. There's additional interest here given the Armagnac comes non chill filtered. The price/age ratio is also exceptional for a wood aged spirit. Other reviews... At Cadenhead they're calling these ranges the 'Alternative Spirits'. I would have added an M. They would not tell you about the domaine/estate, but they did not forget to mention that this is 'Armagnac from France'. It's true that Armagnac from Outer-Mongolia remains grossly overestimated. Colour: amber. Nose: this is ultra-classic Armagnac, both rich and refreshing, with some fudge and coffee and then a mentholy development that would lead to some pine-y notes. Otherwise, candied oranges and apricots are well there, whilst an awesome earthiness is emerging. Remains a little rustic, but that's what you're expecting from some proper French ;-) Armagnac. Mouth: indeed, classic Armagnac, a little vinous, dry, rustic, and with echoes of Calvados that are not unusual in artisan brandy. Finish: rather long, a little gritty, and pretty mentholy. More pine liqueur. Comments: rather old-school farm Armagnac. I find it good, but we're not quite up there with the best if you ask this humble French taster. Same score.
80 points - Serge Valentin, whiskyfun.com Notes from the Cadenheads... Nose: Soft Wood Smoke, praline, stewed fruits. Flavour: mouth coating, date and walnut bread, old leather. Finish: orange peel, winter spices, cloves. 43.3% Alc./Vol.