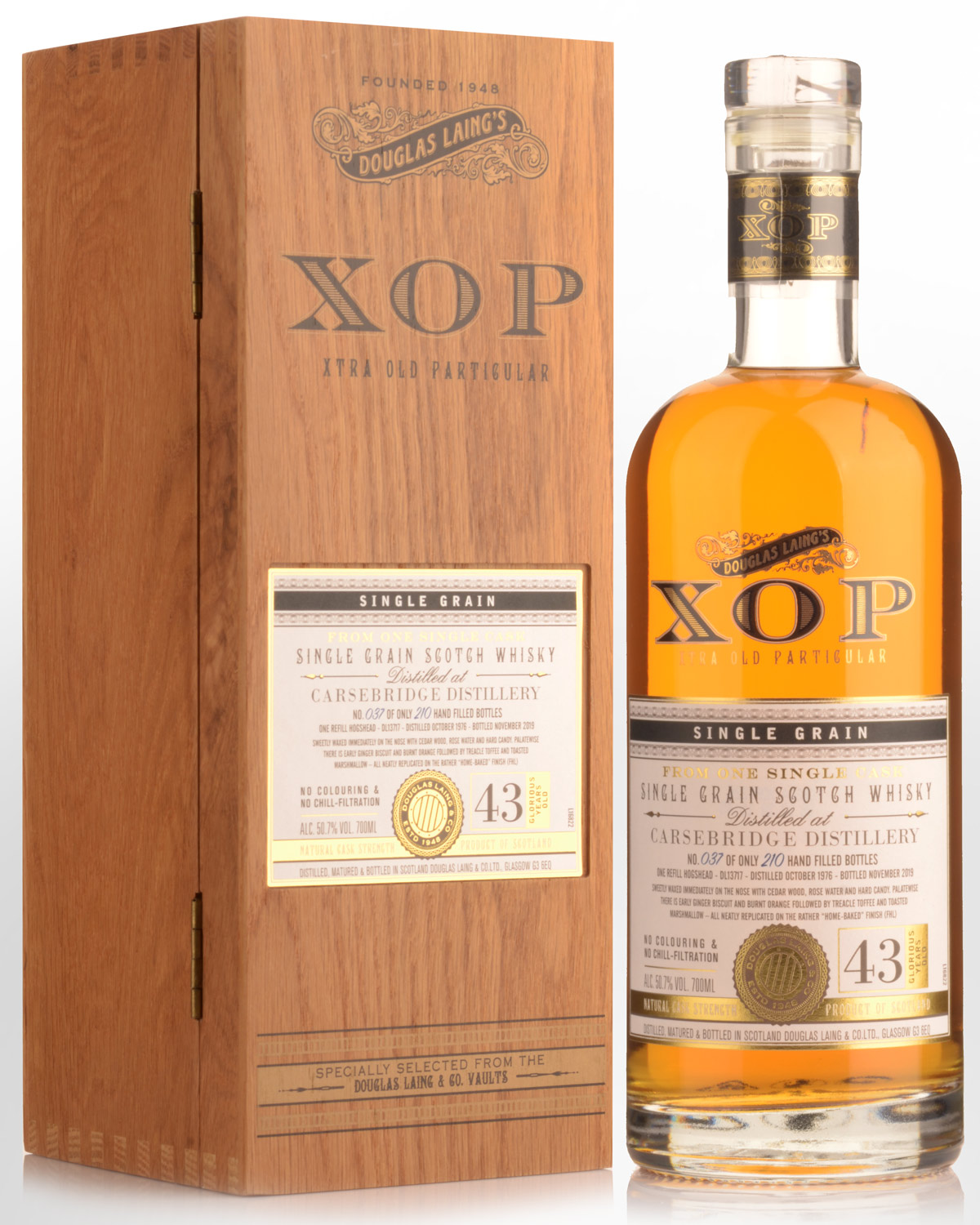 1976 Douglas Laing & Co. XOP Xtra Old Particular Carsebridge 43 Year Old Single Cask Limited Release Cask Strength Single Grain Scotch Whisky (700ml)
It's been noted by at least one whisky writer that your best chances of securing new bottlings of old malts from closed distilleries are Caperdonich, Convalmore, Dallas Dhu, Imperial, Ladyburn, Littlemill and Pittyvaich. As independent releases become more erratic, the remainder have become the realm of whisky auctioneers. Several single grains including Carsebridge surely fall into the latter category. To our knowledge, this is only the third time an example has made it to Australian shores. Given that Diageo's 48 year old Special Release 2018 edition opened at well over AU$1000, this will be a no-brainer for collectors. We have imported a tiny quantity from an outturn of 210 hand-filled bottles from a single refill hogshead. Carsebridge closed in 1983 and was subsequently demolished. Although it was a large operation for its time, remaining stocks are now running low. 50.7% Alc./Vol. Non chill filtered.
Notes from the bottlers... Nose: Sweetly waxed immediately on the nose with cedar wood, rose water and hard candy. Palate-wise, there is early ginger biscuit and burnt orange followed by treacle toffee and toasted marshmallow – all neatly replicated on the rather 'home-baked' finish.