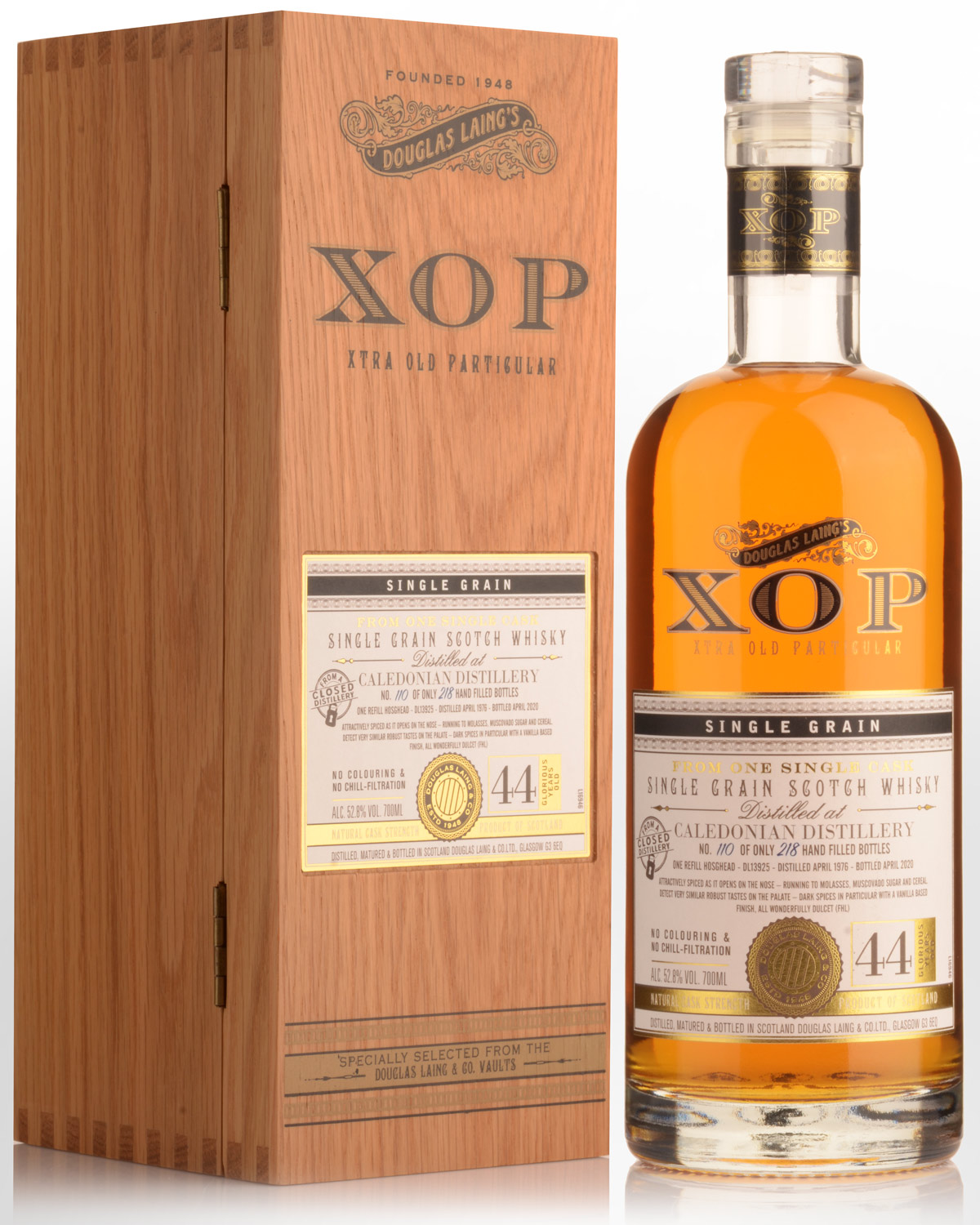 1976 Douglas Laing & Co. XOP Xtra Old Particular Caledonian 44 Year Old Single Cask Limited Release Cask Strength Single Grain Scotch Whisky (700ml)
Douglas Laing & Co. continue to secure and bottle a good selection of grains these days, some of which must be getting quite rare. There have been a few closed grain distilleries in Scotland: Carsebridge, Cambus, Dumbarton, Garnheath, not to mention the very rare Caledonian, one of the biggest of them all. Founded in Edinburgh 1855 and closed in 1988, 'The Cally' (as the locals called it) made its debut as part of Diageo's Special Releases in 2015. That bottling would now be selling for well over AU$1500.
To our knowledge, this extraordinary 44 year old is the oldest expression ever offered from this dark horse distillery and one of the oldest single grain whiskies on record. Those in the know will snap it up fast. Distilled in 1976 (likely from majority corn) followed by maturation in a single refill American oak hogshead, Douglas Laing describe it as attractively spiced on the nose, running to molasses, muscovado sugar and cereals and with a similarly robust flavour profile. Bottled with zero filtration at natural strength, 218 hand-filled bottles are available worldwide. Highly collectable. 52.8% Alc./Vol. Very limited stocks.