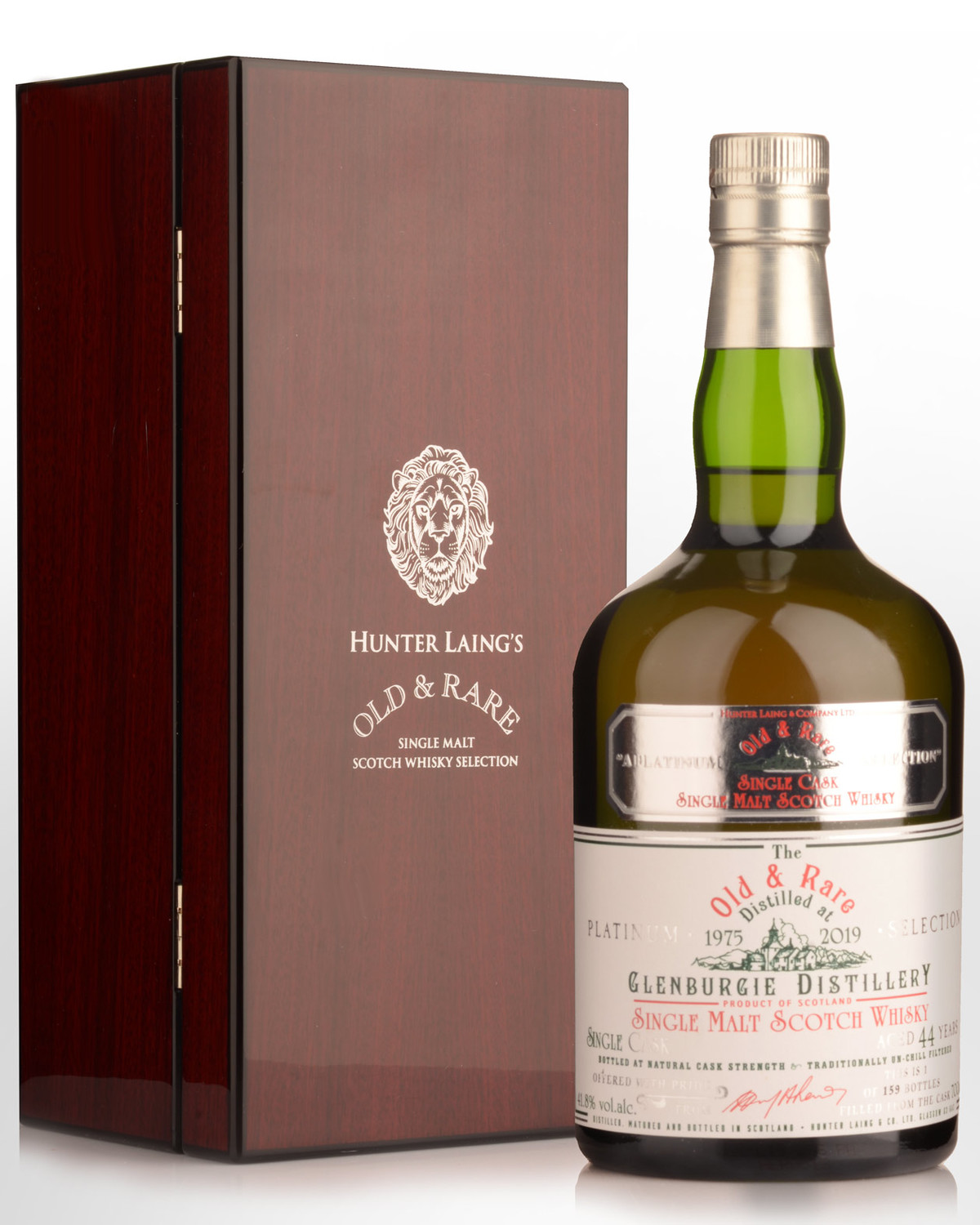 1975 Hunter Laing & Co. Old & Rare Heritage Glenburgie 44 Year Old Cask Strength Single Malt Scotch Whisky (700ml)
Speyside, Highlands,
SCOTLAND
Although little-known as a single malt, Glenburgie has been distilled since 1829. It was purchased by Hiram Walker in 1936 and ever since then has been closely associated with the Ballantine's blend. In 2004, the old distillery was demolished and a new, larger, open plan design was implemented. A third pair of stills was also added. Now part of Chivas Brothers, this is one of 159 bottles filled from a single cask in 2019 for Hunter Laing's 'Platinum Selection'. To our knowledge, it's the oldest Glenburgie ever bottled. It's also from the distillery's early period, prior the 2004 demolition. Drawn from the cask at 41.8% and non chill filtered, a handful have been imported for Australia. Laing's notes say to expect complex, rich aromas of Christmas cake, spice cupboard and Turkish Delight while being very fruity on the palate with ripe mango overlaid by a wonderful waxiness.
Glasgow-based Hunter Laing launched the Old & Rare Heritage series in October 2019. It's composed of twenty different single casks, all of which have been matured for more than 30 years. A swathe of Scotch whisky styles, many of which have changed significantly or disappeared entirely over the last three decades are presented in dark green bottles and lacquered wooden clasp presentation boxes (a look harking back to the original appearance of the Old and Rare 'Platinum' range when it was first released at the turn of the millennium). Of this new series, Stewart Laing, managing director of Hunter Laing, says, "There are some whiskies which are so remarkable that they deserve a little extra recognition, and our heritage series was created to celebrate these incredible malts." He continued, "My two sons and I have personally selected each of these whiskies from our finest and most prized stocks."