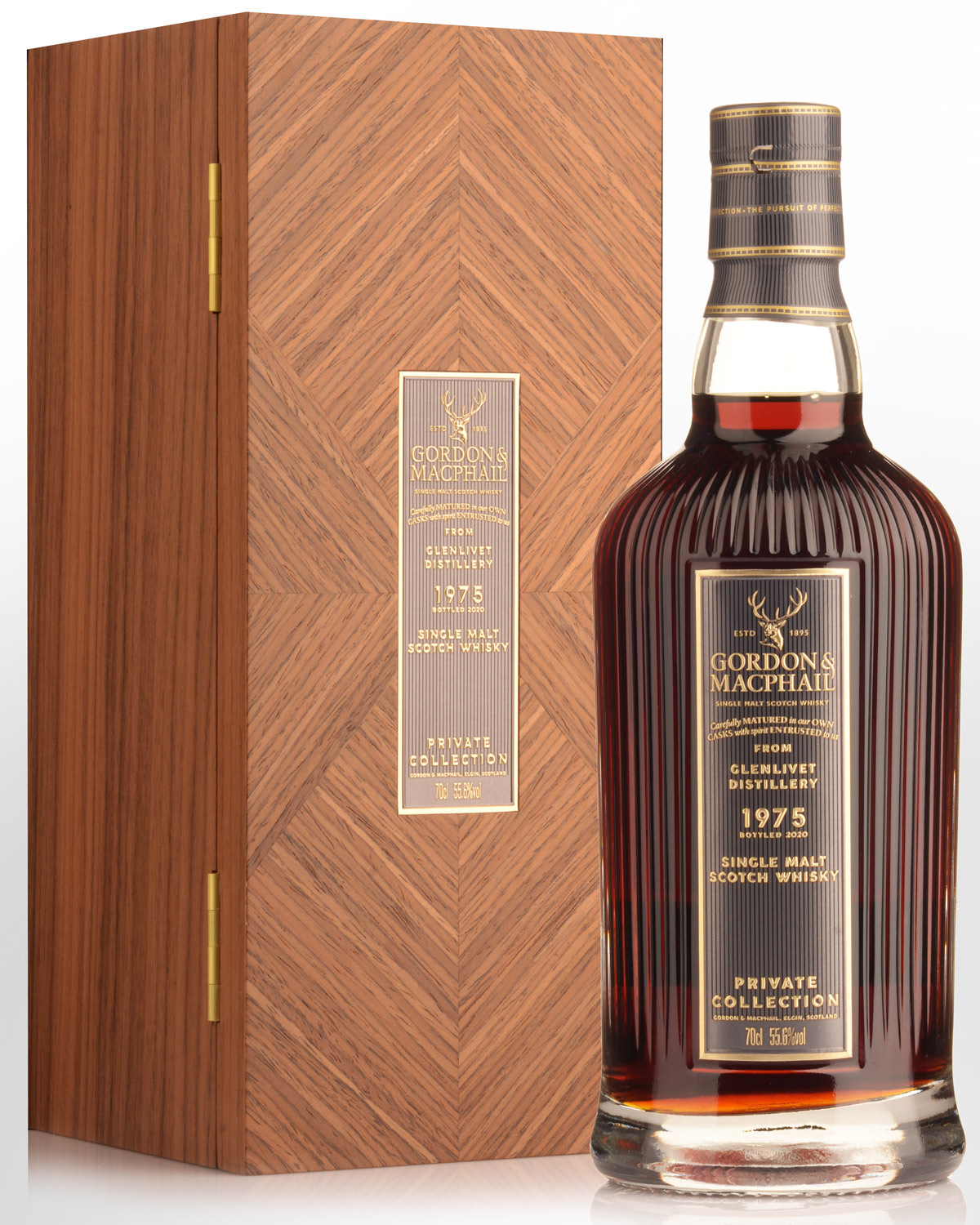 1975 Gordon & Macphail Private Collection Glenlivet 45 Year Old Cask Strength Single Malt Scotch Whisky (700ml)
Speyside, Highlands,
SCOTLAND
G&M continue to offer some exceptionally old and collectable Glenlivets at reasonable opening prices. The most recent selections were pre-cursors to the stunning landmark September 2021 bottling - the oldest single malt Scotch ever – the Generations 80 year old which sold in Australia for $160,000. On offer here is cask No.8831, a refill sherry hogshead filled on the 9th of May 1975 and bottled on the 15th of December 2020. Almost half a century in sherry oak has bestowed a fabulous colour as well as profound depths of dried fruit to the malt. The 1975 had a miniscule outturn of just 63 bottles. It comes as part of the Gordon & MacPhail 'Private Collection' series that features a truly exceptional and unique range of greatly aged single malts personally selected by members of the Urquhart family.
Gordon & MacPhail's relationship with Glenlivet goes back over a century when the company began sourcing spirit from its eight copper stills to mature in their own bespoke casks. Says Operations Director, Stuart Urquhart, "Glenlivet's style of spirit is often highlighted as a classic example from Speyside – smooth, light, fruity and slightly floral. Spirit from Glenlivet can withstand long term ageing, managing to retain its delicate character. It is imperative for us to select quality casks, made to our exacting specifications, to ensure the spirit is not overpowered. Typically, we use Sherry casks for spirit earmarked for long-term maturation, with bourbon casks deployed for shorter term expressions although there are always exceptions to the rule."
Notes from the bottlers... AROMA Blackcurrant aromas combine with rich cinnamon spice and toasted almonds. Dark honey notes develop alongside a hint of sweet fruitcake. TASTE Dark chocolate flavours complement bitter orange, leading to a hint of mature oak. Stewed raisins come to the fore alongside treacle toffee. FINISH A medium-bodied and slightly drying finish of mature oak and spice. 55.6% Alc./Vol. Non chill filtered.