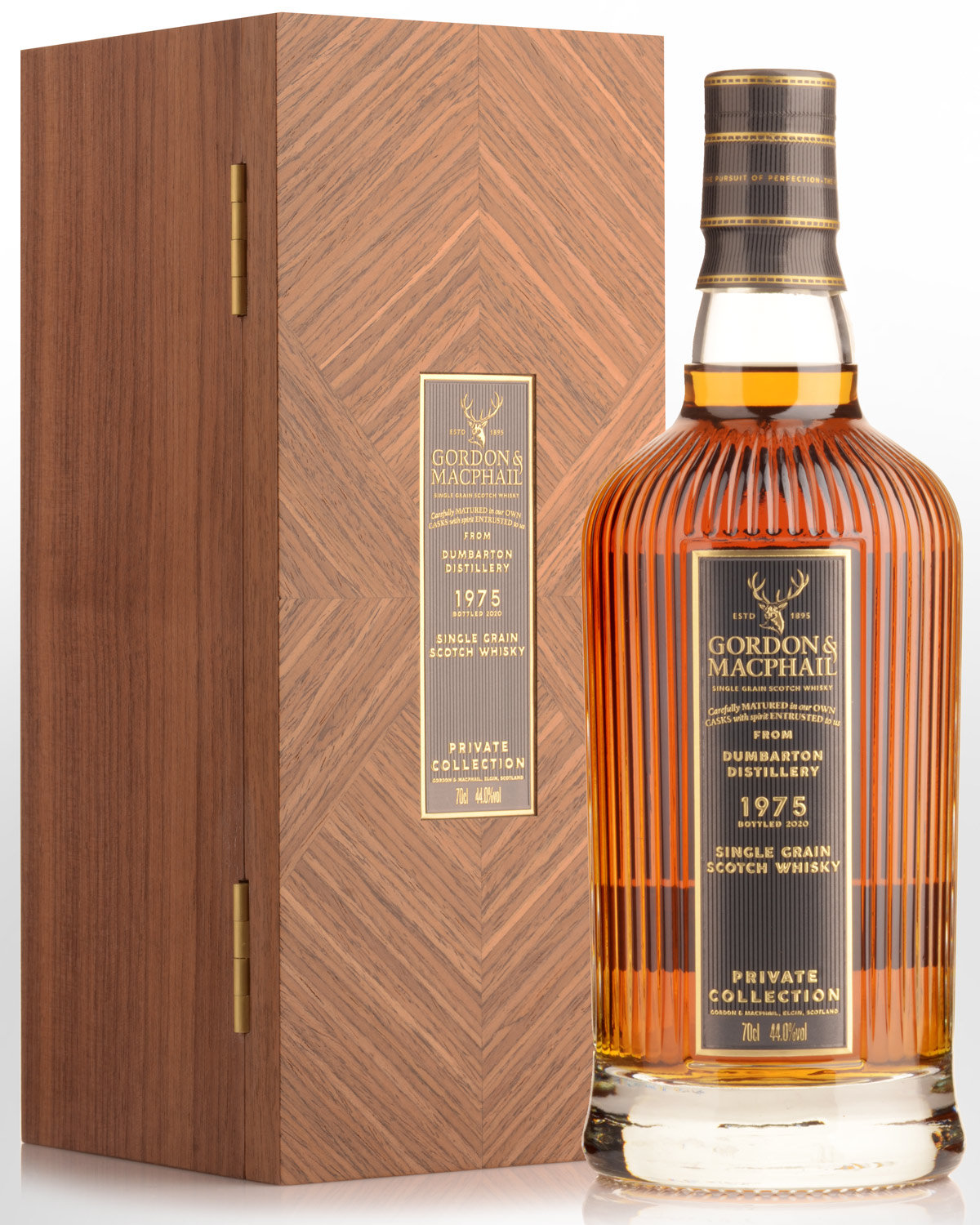 1975 Gordon & Macphail Private Collection Dumbarton 45 Year Old Cask Strength Single Grain Scotch Whisky (700ml)
Very rare material on offer here, from the long closed Dumbarton plant, all the more unusual for its extraordinary age and the fact that this has been matured in a refill Sherry hogshead (almost all grains are x Bourbon matured). Well-aged Dumbartons are frequently off the charts when it comes to ratings for the single grain category. This is definitely one of the oldest, if not the oldest ever bottled. Expect notes of dark treacle, dried fig, toasted almonds and stewed fruit. 93 bottles only. Beautifully presented in a ridged heavyweight bottle housed in a veneered wooden box. 44% Alc./Vol. Non chill filtered.
Also known as 'Inverleven', Dumbarton was built in 1938, just south of the Highland border near Glasgow and for a while was the largest operation of its kind. Classified as a lowlander by Michael Jackson, production was predominantly set aside for the Ballantine's blends. When bottled by Indies, Dumbarton is typically the label for grain whisky. Inverleven the single malt, but it's not a rule. Nowadays stocks are "undeniably rare". The notable feature of the plant was its American-style stainless steel columns (rather than the traditional Coffey stills). A focus on maize, meant its spirit was rather heavy in character. In 1956 a third Lomond still was added with an attached rectification column designed to produce different styles of spirit. The distillery was decommissioned in 1985, though its column still was salvaged by Bruichladdich to produce its now famous 'Botanist gin'.