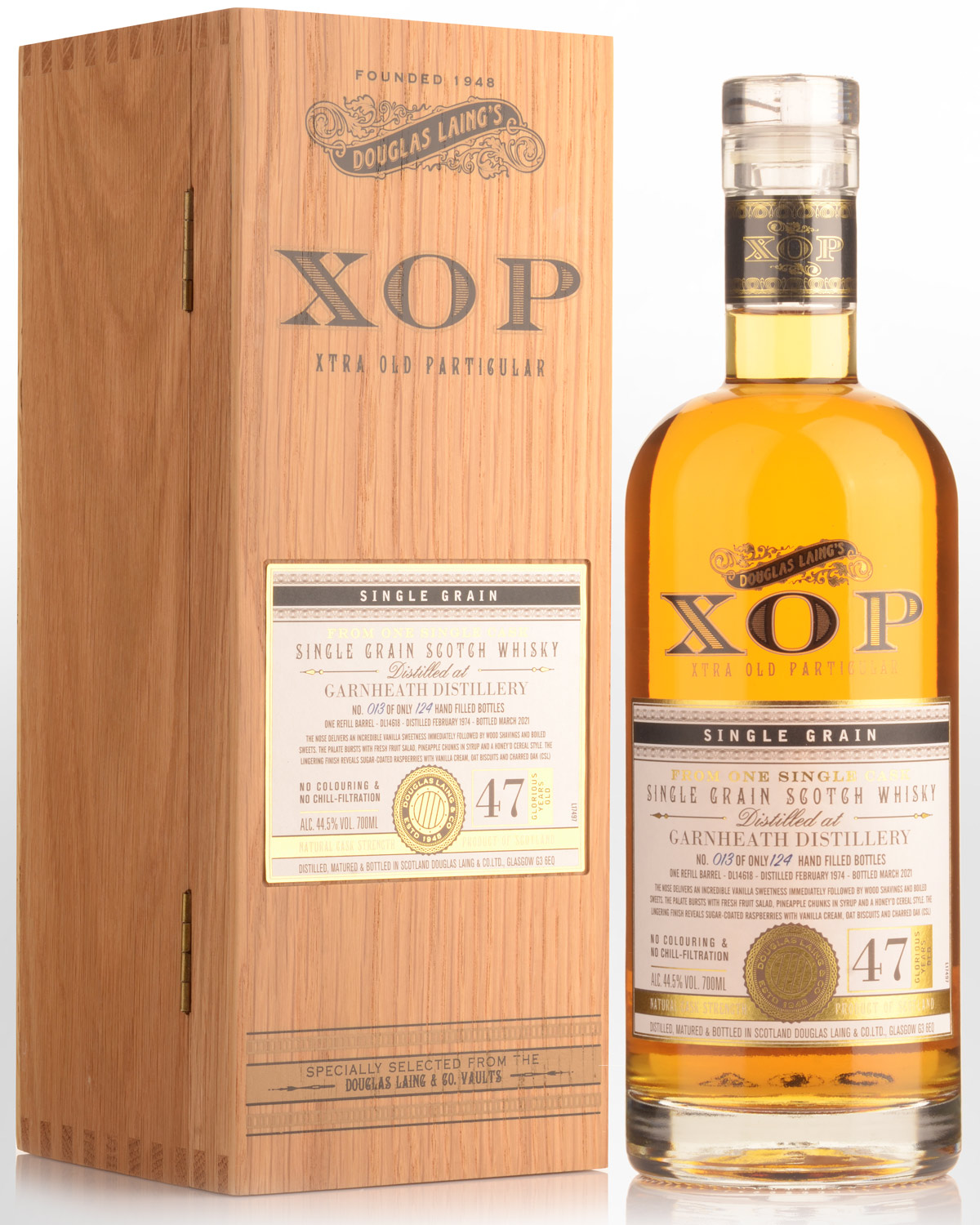 1974 Douglas Laing & Co. XOP Xtra Old Particular Garnheath 47 Year Old Single Cask Limited Release Cask Strength Single Grain Scotch Whisky (700ml)
Garnheath is one of a number of distillieries that were commissioned in the 1960s, aimed at producing both malt and grain distillates, as it was seen as a cost-effective way for blenders to secure stocks for their own brands. Only seasoned whisky enthusiasts will be aware of the Garnheath project, which ceased production in 1986 after commencing in 1964. What remains are its warehousing, blending and office facilities as part of Inver House's headquarters in Airdrie.
Although undeniably obscure, this is also uber rare and highly collectible. We have one bottle only from the early days of Garnheath. Laings notes are as follows: "The nose delivers an incredible vanilla sweetness immediately followed by wood shavings and boiled sweets, the palate burst with fresh fruit salad, pineapple chunks in syrup and a honey'd cereal style. The lingering finish reveals sugar-coated raspberries with vanilla cream, oat biscuits and charred oak". 44.5% Alc./Vol. From a cask of only 124 bottles.