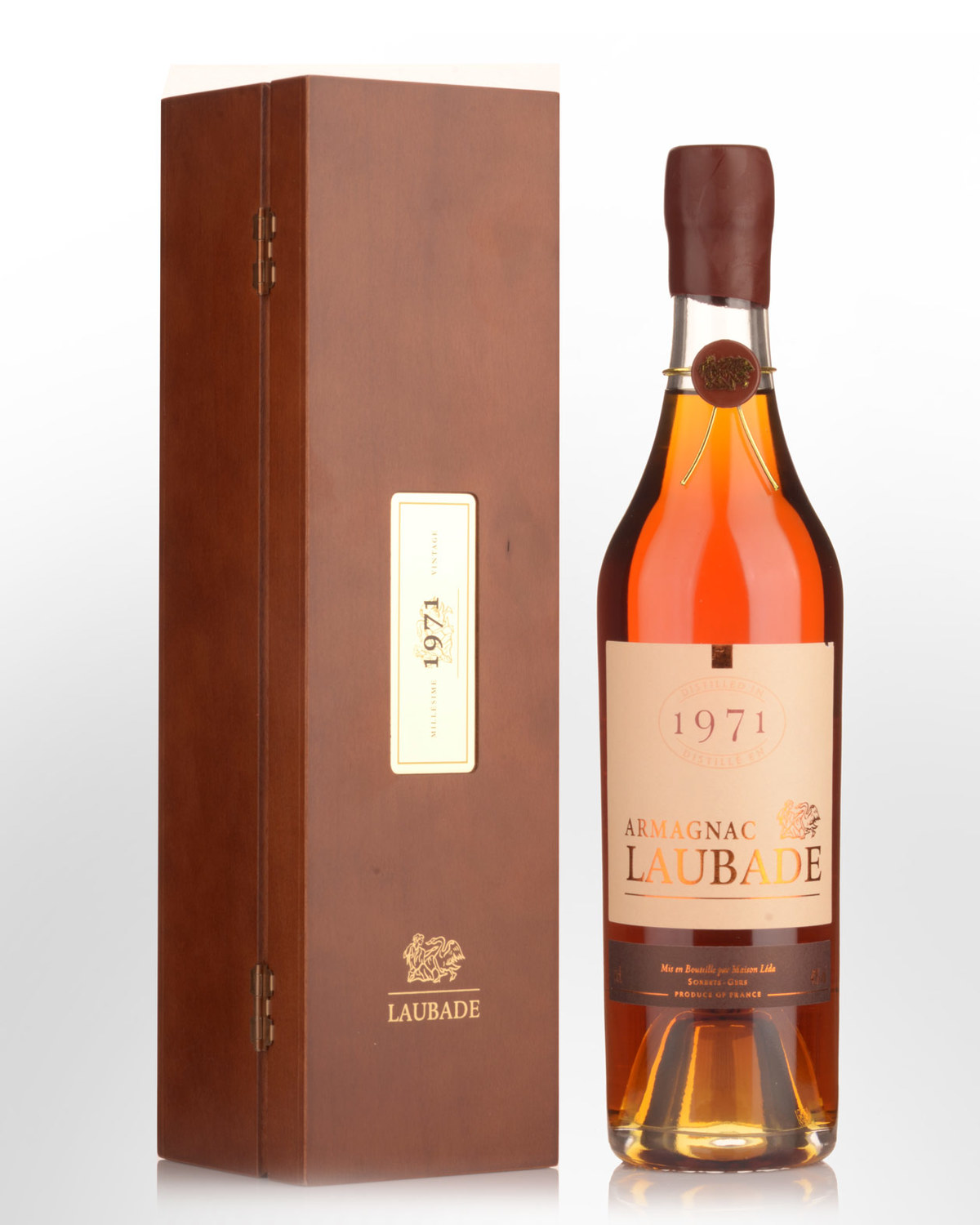 1971 Chateau de Laubade Armagnac (500ml)
Tasting note: Of four vintage Laubades tasted in a set, this was the most profoundly coloured and most compelling aroma-wise; deep and brooding but better after ample air contact, the bouquet opens with hints of chocolate box and liquorice root, slowly unfolding classic notes of dried fruits, burgeoning caramel and vanillan oak. Full bodied flavours of fruit cake and baking spice are underscored by chewy tannins. The sugars recover late adding impressive length. 40% Alc./Vol. Very limited stocks.
Château de Laubade only release vintage-dated Armagnacs after a minimum of 15 years of ageing. This releases goes well beyond that, having being bottled in 2021, making it perfect for a 50th birthday or anniversary gift.
More than eighty different vintages are currently being matured in Laubade's cellars. The oldest vintage is from 1888. Each year tells a story dealing with the ongoing climate changes, cask quality and the cellar's temperature - all of which define the vintage identity. A culmination of rich know-how and dedication to quality from three generations, the Lesgourgues family continue to run their own 260 acre property. Planted to Ugni Blanc, Folle Blanche & Baco, each variety is distilled seperately. Notably, Laubade remains alone in coopering their own Gascon oak casks. Sustainable agriculture is also the standard here (manure is produced by 600 ewes).