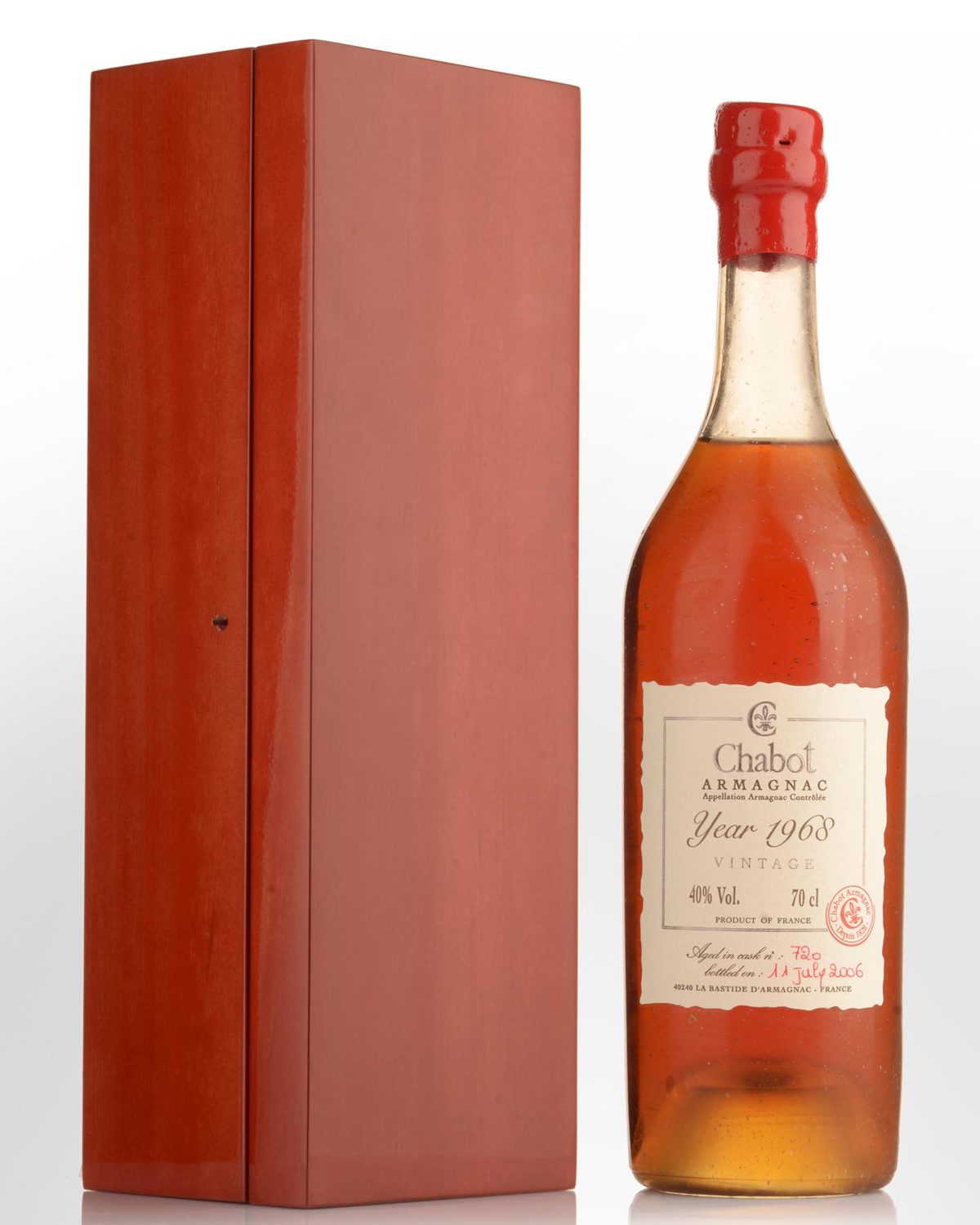 1968 Chabot Vintage Armagnac (700ml)
Vintage Armagnacs are exclusively the product of the year mentioned on the label. Only exceptional years are selected and at Chabot, only twenty four "millesimes" have been produced since 1960. The rarity of these bottlings make them sought-after. Note, this is not a 50 year old brandy. It was bottled in July 2006. Comes packaged in a wooden presentation box.
Tasting note: [previous bottling tasted 2011] Mahogany, sienna brown in colour, the 1968 is masculine in style offering powerful aromas of coffee bean, creme caramel and cocoa with subtle dried fruit notes emerging after time in the glass. Quite spicy and warm, the fruit has almost completely dissipated with wood derived flavours dominating. Mild, drying mocha and dark chocolate aftertaste. Too much time on oak? 40%Alc./Vol.